V januárovom rebríčku Transglobal World Music Chart sa na prvom mieste umiestnil titul "Anadolu Ejderi" tureckej speváčky Gaye Su Akyol.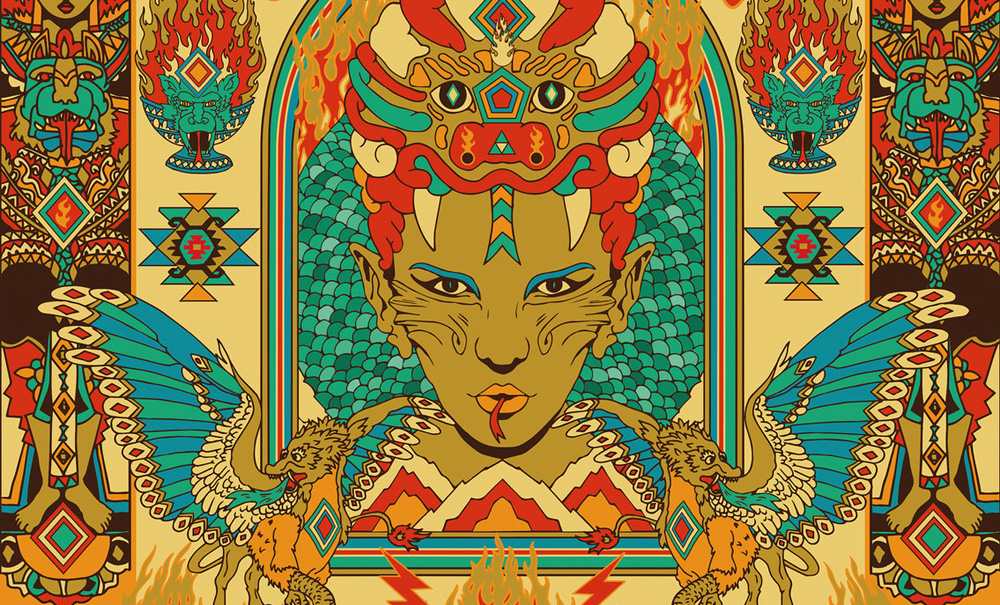 ---
Hudba speváčky Gaye Su Akyol vytvára spojenie medzi minulosťou Turecka a jeho súčasnosťou. Rockovú gitaru, basgitaru a trio bicích nástrojov na novom albume dopĺňajú tradičné nástroje ako husle, oud, elektro baglama, cümbüş, sazbüş.
Piesne na novom albume vychádzajú z tureckej psychedélie, emancipovaných komentárov, retro-futuristickej zvukovosti a sú osobnejšie a nekompromisnejšie viac, ako kedykoľvek predtým. Celý článok
Poradie najúspešnejších albumov január 2023:
Gaye Su Akyol · Anadolu Ejderi · Glitterbeat [2]
Souad Massi · Sequana · Backingtrack Production [1]
Constantinople, Kiya Tabassian & Ghalia Benali · In the Footsteps of Rumi · Glossa [5]
Baul Meets Saz · Banjara · Uren Production [10]
Liraz · Roya · Glitterbeat [4]
Vieux Farka Touré et Khruangbin · Ali · Dead Oceans [17]
Okra Playground · Itku · Nordic Notes [14]
Al-Qasar · Who Are We · Glitterbeat [6]
Mostar Sevdah Reunion · Lady Sings the Balkan Blues · Snail Records [-]
Antonis Antoniou · Throisma · Ajabu! [3]
Derya Yıldırım & Grup Şimşek · Dost 2 · Les Disques Bongo Joe [-]
Lucas Santtana · O Paraíso · Nø Førmat! [-]
Wesli · Tradisyon · Cumbancha [9]
Eliades Ochoa · Vamos a Bailar un Son (Special Edition) · World Circuit / BMG [7]
Taraf Syriana · Taraf Syriana · Lula World Records [-]
Jake Blount · The New Faith · Smithsonian Folkways Recordings [40]
Vri · Islais a Genir · Bendigedig [15]
Meral Polat Trio · Ez Kî Me · Meral Polat / AudioMaze [26]
Angelique Kidjo & Ibrahim Maalouf · Queen of Sheba · Mister Ibé [8]
Mahsa Vahdat & Skruk · Braids of Innocence · Kirkelig Kulturverksted [-]
Batida · Neon Colonialismo · Crammed Discs [18]
Electric Vocuhila · Kiteky · Another Record / Capsul [21]
Montparnasse Musique · Archeology · Real World [16]
Damir Guagov & Asker Sapiev · Adyge Oredyzhkher: Adyg / Circassian Music · Antonovka [-]
Dawda Jobarteh · Do You Know a Place Called Flekkerøy? · Ajabu! [25]
Dimitris Mystakidis · Morso · Fishbowl Music Tank [-]
Majid Bekkas · Joudour · Igloo [12]
Sona Jobarteh · Badinyaa Kumoo · African Guild [-]
Tanxugueiras · Diluvio · Calaverita [-]
Momi Maiga · Nio · Segell Microscopi [32]
Retimbrar · Levantar do Chão · Revolução d' Alegria [34]
Ali Doğan Gönültaş · Kiğı / Gexî / Kegui · Ali Doğan Gönültaş [24]
Rachele Andrioli · Leuca · Finisterre [22]
Eneida Marta · Family · Azziz Music [11]
Pharis & Jason Romero · Tell 'Em You Were Gold · Smithsonian Folkways Recordings [-]
Marala · Jota de Morir · Propaganda pel Fet! [-]
Purbayan Chatterjee & Rakesh Chaurasia · Saath Saath · Purbayan Chatterjee / Believe [13]
Denez · Ur Mor a Zaeloù · Arsenal Productions [39]
Studio Shap Shap · Le Monde Moderne · Escalier 227 [-]
V.A. · Manush Music Vol. 1 · Uren Production [-]
NMR (foto: press Gaye Su Akyol)
---
Best of 2022 World Music Charts Europe
1 THROISMA • Antonis Antoniou • Cyprus • Ajabu!
2 BABILONIA • Antonio Castrignano & Taranta Sounds • Italy • Ponderosa
3 ZAVRZLAMA • Divanhana • Bosnia • CPL Music
4 SPONDI • Stelios Petrakis Quartet • Greece • Technotropon Artway
5 RITUAL • Ana Alcaide • Spain • self released
6 BEJA POWER • Noori & His Dorpa Band • Sudan • Ostinato
7 AWAT • Shadi Fathi & Bijan Chemirani • Iran • Buda Musique
8 WHO ARE WE? • Al-Qasar • France • Glitterbeat
9 STILL MOVING • Justin Adams & Mauro Durante • Italy/UK • Ponderosa
10 ALBAT ALAWI OP. 99 • El Khat • Israel/Yemen • Glitterbeat
11 FOLK UTCA • Romengo & Mónika Lakatos • Hungary • Folk Európa
12 ROYA • Liraz • Israel • Glitterbeat
13 DANCING UNDER THE MOON • Master Musicians of Jajouka • Morocco • Glitterbeat
14 GRIFONE • Pulcinella & Maria Mazzotta • France/Italy • Compagnie Pulcinella
15 BAMANAN • Rokia Koné & Jacknife Lee • Mali/Ireland • Real World
16 TRADISYON • Wesli • Haiti • Cumbancha
17 KINTAL DA BANDA • Bonga • Angola • Lusafrica
18 THE MOVERS VOL. 1 – 1970–1976 • The Movers • South Africa • Analog Africa
19 TIMBUKTU • Oumou Sangaré • Mali • World Circuit
20 A SUD DI BELLA CIAO • various • Italy • Visage Music
21 LES RACINES • Vieux Farka Touré • Mali • World Circuit
22 AFAR WAYS • Yanna Momina • Djibouti • Glitterbeat
23 VOICES AND BRIDGES • Ehsan Matoori & Alireza Ghorbani & guests • Iran/various • Bright Shiny Things
24 OUR GARDEN IS ALONE • Marjan Vahdat • Iran • KKV
25 GRIOT JAZZ • Baba Sissoko feat. Jean-Philippe Rykiel, Lansiné Kouyaté & Madou Sidiki Diabate • Mali/France • Caligola Records
26 UVJAMUOHTA/POWDER SNOW • Solju • Finland (Sápmi) • Bafe's Factory/Nordic Notes
27 CHANGYS BAGLAASH • Khöömei Beat • Russia (Tuva) • ARC Music
28 SEQUANA • Souad Massi • Algeria • BackingTrack
29 THE LIQUIFIED THRONE OF SIMPLICITY • Širom • Slovenia • tak:til/Glitterbeat
30 PELERINAJ • Erol Josué • Haiti • Géomuse
31 THE SEVEN GARDENS • Aurélie Dorzée & Tom Theuns • Belgium • Homerecords.be
32 ANIMAL SENTIMENTAL • Mísia • Portugal • Galileo
33 CHANSONS POUR LES OISEAUX QUI NE SAVENT PAS VOLER • Wouter Vandenabeele & Tom Theuns • Belgium • Homerecords.be
34 TRAD • Hoven Droven • Sweden • Heilo
35 ESPONJA • Magalí Sare • Spain (Catalonia) • Segell Microscopi
36 THIEVES OF DREAMS • Lenka Lichtenberg • Canada/Czech republic • self released
37 BONDONA • Khiyo • UK/Bangladesh • ARC Music
38 HLYBINI • Aliaksandr Yasinski • Belarus • World Music Network
39 GOC • Cihan Türkoglu • Turkey • self released
40 ZIMNICE • Kateřina Göttlichová • Czech republic • Indies Scope
41 CLIMAT • Omar Pene • Senegal • Contre Jour
42 PALABRAS URGENTES • Susana Baca • Peru • Real World
43 ONA • Tomáš Kočko & Orchestr • Czech republic • self released
44 ANTOLOGIA VOL. 1 • Africa Negra • Sao Tome • Bongo Joe
45 ECHO • Catrin Finch & Seckou Keita • UK (Wales)/Senegal • Bendigedig
46 SREĆNA TUGA • Naked • Serbia • NarRator
47 FILARMONICO 20 ANOS • Marta Gomez • Colombia • self released
48 QUICKSAND • Black Mango • Mali/France • Gusstaff
49 THE GLEAM • Park Jiha • South Korea • tak:til/Glitterbeat
50 MOTOMAMI • Rosalia • Spain • Columbia
51 SATURNO 2000 • various artists • Mexico • Analog Africa
52 CHANTS DU DEDANS, CHANTS DU DEHORS • Meikhaneh • France • Buda Musique
53 IMMORTAL TRADITION • Ritva Nero • Finland • Bafe's Factory
54 YORUBA ODYSSEY • Adédeji • Nigeria • One World Records
55 RADE • Paolo Angeli • Italy • AnMa
56 A LA MANERA ARTISANA • Vigüela • Spain • ARC
57 NIO • Momi Maiga • Gambia/Senegal/Spain • Segell Microscopi
58 THE STRINGS OF SAO DOMINGOS • The Ano Nobo Quartet • Cabo Verde • Ostinato
59 GNAWA MUSIC OF MARRAKESH • Night Spirit Masters • Morocco • Zehra
60 SUPRA • Iberi • Georgia • Naxos
61 LANMOU LANMOU • Dowdelin • France • Underdog
62 TAISA • Mec Yek • Belgium/Slovakia • Choux de Bruxelles
63 ÁRNYÉK • Meszecsinka • Hungary • CPL-Music
64 NACHTMUSIK • Cserepes • Hungary • Fonó
65 PÓLNOC • Polski Piach • Poland • Gusstaff Records
66 PISSOURIN • Monsieur Doumani • Cyprus • Glitterbeat
67 ÉN CSÉPEM/MOJ CIP • Branka • Hungary • Fonó
68 ESSIEBONS SPECIAL 1973–84/GHANA MUSIC POWER HOUSE • various • Ghana • Analog Africa
69 JASMINE • Alenti • Greece • self released
70 RAZEM • Babra & Megitza • Hungary/Poland • Folk Európa
71 ZONE 6, AGEGE • Kweku of Ghana (K.O.G.) • Ghana/UK • Heavenly Sweetness
72 TILL SKOGEN • Kolonien • Sweden • Cumbancha
73 WHERE'S THE ONE? • Congotronics International • DR Congo • Crammed Discs
74 KALLIO • Päivi Hirvonen • Finland • Nordic Notes
75 BREAKING THE THERMOMETER • Leyla McCalla • USA • Anti-
76 QUAMUNDOS2 • Theo Pascal • Portugal/various • Galileo
77 JOUDOUR • Majid Bekkas • Morocco • Igloo
78 INSTANT • Ablaye Cissoko & Cyrille Brotto • Senegal/France • Ma Case
79 ALI • Vieux Farka Touré & Khruangbin • Mali/USA • Dead Oceans
80 PAR AMOUR • Djeli Moussa Diawara • Guinea • Kamiyad
81 VIIMANE SUUSATAJA • Puuluup • Estonia • Ounaviks
82 MANDOLIN CONCERTO • Petri Hakala & Timo Alakotila • Finland • Akero
83 LEGACY • Kolinga • France • Underdog
84 MI VOZ • Elif Sanchez • Turkey • Pasion Turca
85 DOTYK • Dorota Barová • Czech republic • Animal Music
86 UNITE • Ogún Afrobeat • Spain • self released
87 NOSTALGIQUE BOLLYWOOD 1939-1959 • various artist • India • Buda Musique
88 POLARIS • Folkatomik • Italy • Italysona
89 LA NAPA • The Bongo Hop • France/Colombia • Underdog
90 HIXA MÍA • Almalé • Spain • Microscopi
91 ITKU • Okra Playground • Finland • Nordic Notes
92 QUEEN OF SHEBA • Angelique Kidjo & Ibrahim Maalouf • Benin/Lebanon • M'ister
93 QUI VIVE! • Compagnie Rassegna • France • Buda Musique
94 DO YOU KNOW A PLACE CALLED FLEKKEROY • Dawda Jobarteh • Gambia/Denmark • Ajabu!
95 KOPLARIAK • Korrontzi & Xabier Amuriza • Spain (Basque Country) • Elkar
96 LIBERTE MOM SA BOP • Ibrahima Cissokho • Senegal • NarRator Records
97 RIITTI • Hurja Halla • Finland • self released
98 LEUCA • Rachele Andrioli • Italy • Finisterre
99 PYHÄ VERI VUOTAA • Pelkkä Poutanen • Finland • Eclipse Music
100 BUMAYÉ • Lass • Senegal • Chapter Two
101 REVIRAVOLTAS • Cuarteto Caramuxo • Spain (Galicia) • Nakra
102 SAMBA JAZZ, DE RAIZ • Claudio Jorge • Brazil • Mills Records
103 MANUŠA • Júlia Kozáková • Slovakia • Tonstudio
104 STELLA ARIENTE • Maria Moramarco • Italy • Visage Music
105 AVALANCHE KAITO • Avalanche Kaito • Burkina Faso/Belgium • Glitterbeat
106 GLOOM • Afra Mussawisade & Jeroen Van Vliet • Iran/Netherlands • Homerecords.be
107 LUMBA • Tamala • Senegal/Belgium • Muziekpublique
108 LA RECIA • Cimarrón • Colombia • self released
109 NETSA • Minyeshu • Ethiopia • ARC Music
110 AGO • Dende & Band • Brazil • Ropeadope Records
111 KE HABER • Nani (Noam Vazana) • Israel/Netherlands • self released
112 DE KABOUL A BAMAKO • Sowal Diabi • Mali/Iran/Afghanistan • Accords croisés
113 MAGMA • Black Flower • Belgium • Sdban
114 TATAMANA • Batila • Congo • Galileo
115 ANDALUSSYAT • Françoise Atlan & L'Orchestre Arabo-Andalou de Fes • France/Morocco • Buda Musique
116 DJAWLA • Anouar Kaddour Cherif • Algeria • World Music Network
117 MBALAX • Youssou N'Dour • Senegal • Universal
118 ISLAIS A GENIR • Vri • UK (Wales) • Bendigedig
119 KORENE • Preßburger Klezmer Band • Slovakia • Real Music House
120 HADAEQ • Molo Sayat • Lebanon/France/Belgium • Zephyrus
121 UM GOSTO DE SOL • Ceu • Brazil • Warner Music
122 SITA • Alessia Tondo • Italy • Ipe Ipe Records
123 CONFLUENCE #2 • Isabelle Courroy • France • Buda Musique
124 LOVE HURTS • Enkel • Finland • Nordic Notes
125 BJARGRÚNIR • Umbra • Iceland • Nordic Notes
126 DJINE BORA • BKO • Mali • Bongo Joe
127 TRZECI KONCERT • Orkiestra Św. Mikolaja • Poland • Dalmafon
128 ALEGRIA • FlamenGrass • Spain (Catalonia) • Microscopi
129 SEENGWA • Mamadou Diabaté & Percussion Mania • Burkina Faso • Delicious Tunes
130 LAS HISTORIAS QUE HAN DEJADO • Aguamadera • Argentina • La Corde Bleue
131 VON DER QUELLE BIS ZUR SEE • Bube Dame König • Germany • CPL-Music
132 UMBRAL • Sofia Rei • Argentina • Cascabelera
133 ISSIKTANE • Sidi Abdallah • Niger • Clermont Music
134 AGADEZ • Etran de l'Air • Niger • Sahel Sounds
135 TOBIE • DagaDana • Poland/Ukraine • Agora Muzyka
136 GOD CREATED EVERYTHING • Linda Ayupuka • Ghana • Mais Um
137 TRES GOLPES • Perrate • Spain • Lovemonk/El Volcan
138 TERCER CIELO • Rocío Márquez & Bronquio • Spain • Universal
139 MISNEACH • Tau & The Drones of Praise • Ireland • Glitterbeat
140 CURTAIN OF THE MOON • Moonshye • Czech republic • Rustical Records
141 THE IMPORTANCE OF BEING ESPETACULAR • A Espetacular Charanga do França • Brazil • Mais Um
142 EREMIA • Ettore Castagna • Italy • Alfa Music
143 ALLE RADICI DEL CANTO • Radicanto • Italy • Visage
144 FADO JAZZ • Júlio Resende • Portugal • ACT
145 ASSOLIST II MESK-I MÜREN • Efruze • Turkey • Dogan Music
146 JANUS • Annbjorg Lien • Norway • Grappa
147 SMALL VOYAGES • Chloe Matharu • UK (Scotland) • self released
148 TONE OF VOICE ORCHESTRA • Tone of Voice Orchestra • Denmark • Stunt Records
149 RIKATAKA • Alice In WonderBand • Serbia • CPL Music
150 ANGELS OVER OAKANDA • Burnt Sugar The Arkestra Chamber • USA • Avant Groidd Musica
151 VINDSTILLA • Tuultenpesä • Finland/Sweden • Ääniä
152 MOCH • Dlú • UK (Scotland) • ARC Music
153 TIMINT AREH • Vera Kondrateva & Yggdrasil • Russia/Faroe Islands • Tutl
154 TREIDES COMIGO! • Xoán Curiel • Spain (Galicia) • self released
155 SUSUMA • Jembaa Groove • Germany • Agogo Records
156 SATELLITES • Satellites • Turkey • Batov Records
157 I WAY TO ÄL • Äl Jawala • Germany • Jawa
158 SEM OLHAR AO TEMPO • Manuel Maio • Portugal • Sons Vadios
159 MENNEET • Maija Kauhanen • Finland • Nordic Notes
160 ATLAS • Efrén López & Christos Barbas • Spain/Greece • Seyir Muzik
161 ALIGNED • Itzhak Ventura • Israel • World Music Network
162 SONGBOOK SONGS • Dunja Knebl & Roko Margeta • Croatia • Geenger
163 FINDING HOME • Maya Youssef • Syria • self released
164 ZAY FREYLEKH! • Dobranotch • Russia • CPL Music
165 CLICHE • Raf Vilar • Brazil • Ajabu!
166 ÉLEM • Góbé • Hungary • Fonó
167 I'VE HEARD • Lidija Dokuzović Trio • Croatia/Sweden • Gammalthea
168 VIOLINS AGAINST BOMBS • DJ Click & Masha Natanson • France/Ukraine • No Fridge
169 IT´S NEVER TOO LATE FOR SEA SHANTIES • El Pony Pisador • Spain • Guspira Records
170 AMAK • Amak • Spain (Basque Country) • Baga Biga Produkzioak
171 MAZEL TOV COCKTAIL PARTY • David Krakauer • USA • Label Bleu
172 HOUTEKIET • MANdolinMAN & Ansatz Der Machine • Belgium • Trad Records
173 CRISÁLIDA • Danilo Pérez ft. The Global Messengers • Panama • Mack Avenue Music Group
174 DOROJA • Santiago Córdoba & The Bauls of Bengal • Argentina/India • Earthly Measures
175 PRINCIPIS • Coloma Bertran • Spain (Catalonia) • Microscopi
176 BASMA • Vartra • Serbia • CPL-Music
177 DA! • Mamaliga Orkestar • Belgium • Homerecords.be
178 DOST 2 • Derya Yildirim & Grup Simsek • Turkey/Germany • Bongo Joe
179 ALATI • Dimitris Chiotis • Greece • Alessa
180 THE SLAM! YEARS (1983–1988) • Hamid El Shaeri • Libya/Egypt • Habibi Funk
181 DAWN • Hands In Motion • Belgium • Zephyrus
182 SHANU • Monoswezi • Mozambique/Norway/Sweden/Zimbabwe • World Music Network
183 PANDEMUSICA • Cantodiscanto • Italy • Visage
184 NEON COLONIALISMO • Batida • Angola/Portugal • Crammed Discs
185 JA BO CORRE D'MIM • Tchiss Lopes • Cape Verde • Arabusta
186 LA3NO DELUXE • La3no Cubano • Slovakia • self released
187 LE MURMURE DE DUDUK • Chabuka Amiranashvili • Georgia • MemoMusic
188 INHERITANCE • Deepak Pandit • India • Sufiscore
189 LIVE AT COOPER HALL • Cara Dillon • Ireland • Charcoal Records
190 LIVE IN SAN JAVIER 2021 • Matthieu Saglio Quartet • France/Spain • Pulpuito Records
191 THE RED STOEP • Nomfusi • South Africa • Delicious Tunes
192 SLEEPING SPIRALS • Hannah James & Toby Kuhn • UK/France • JigDoll Records
193 BOULA • Bonga Jean-Baptiste • Haiti • Buda Musique
194 BLUE & GOLDEN • Ilkka Arola Sound Tagine • Finland • Flame Jazz Records
195 WOOD & STEEL • Joce Mienniel & Aram Lee • France/Korea • Buda Musique
196 ABOOGI • Imarhan • Algeria • City Slang
197 DIRECTIONS & CONNECTIONS • Nikolaj Nikitin & Ľuboš Šrámek • Slovakia • Hlava XXII
198 LA FLOR DEL DIMONI • Claudia Colom • Spain (Catalonia) • Microscopi
199 CHORCHOK • New Asia • Russia (Tuva) • CPL-Music
200 SZABADON • Cimbaliband • Hungary • Fonó