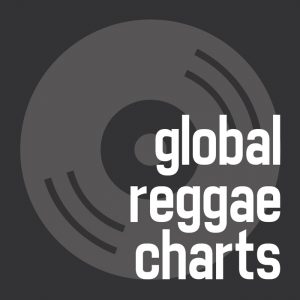 The October issue of the Global Reggae Charts magazine is out already. This month we have a novelty; for the first time, we feature a producer instead of an artist. Admittedly he is a great artist as well, but we think that his chart positions as a producer – he always has at least one riddim in the top 5 riddims section – make him really worthy for this honor. We are talking about Perfect Giddimani and his Giddimani Records. Also, we feature two very interesting voters from different parts of the world that share not much more than a similar latitude. First we have Misachael J. Solis, director of the CABINA420 radio in Mexico City; second, we have Evelise Gomes aka Locka, who presents her Rockers radio show on Radio Morabeza in Cape Verde.
On the charts, we have a lot of fresh records. On the single charts, we have Alborosie at #1 and #2 followed by a few releases we've seen already over the past months. Bulby York with Christopher Martin & Beenie Man is the first new entry at #7. More new entries coming from Protoje, Macka B, Maxi Priest, Jah9, Sevana, and Hollie Cook. On the album charts, we have the same top 3 positions followed by a new entry from Assassin aka Agent Sasco at #4. Further new albums are coming from King Jammy & Dennis Brown, Groundation, Bulby York, Common Kings, and Black Uhuru. Finally, we have 4 new entries on the riddim charts: Peng Peng Riddim, Artibella Riddim, Old Jack Plug Riddim, and the Ancient Kingdom Riddim. Altogether a pretty solid turnover rate with 17/45 entries (in total) new.
The program will be moderated by Norman Šáro a.k.a. Abnorman today at 8 PM CET.
Global Reggae Charts – November 2018:
01. Alborosie & Chronixx – Contradiction
02. Alborosie – The Unforgiven feat. Raging Fyah
03. Lila Iké – Second Chance
04. Protoje – No Guarantee feat. Chronixx
05. Groundation – Fossil Fuels
06. Beres Hammond – I'm Alive
08. Koffee – Raggamuffin
09. Kabaka Pyramid & Damian Marley – Kontraband
10. Yaadcore – No Fenke Fenke feat. Shanique Marie & Kabaka Pyramid
11. Capital Letters feat. JB – The Roots
12. Protoje – Like This
13. Macka B – Bad to Your Own
14. Maxi Priest – Rock Steady Love
15. Black Roots – Take It
16. Jah9 – Field Trip
17. Sevana – Sometime Love
19. King Kong – Old School feat. Burro Banton & Pinchers
NMR More informations at: https://globalreggaecharts.com/en/
Listen to the program: