Nación Ekeko - Caminos (Nación Ekeko, 2019)
Nación Ekeko is a solo project run by an Argentine music producer – Diego Pérez, who´s also a member of a band called Tonolec.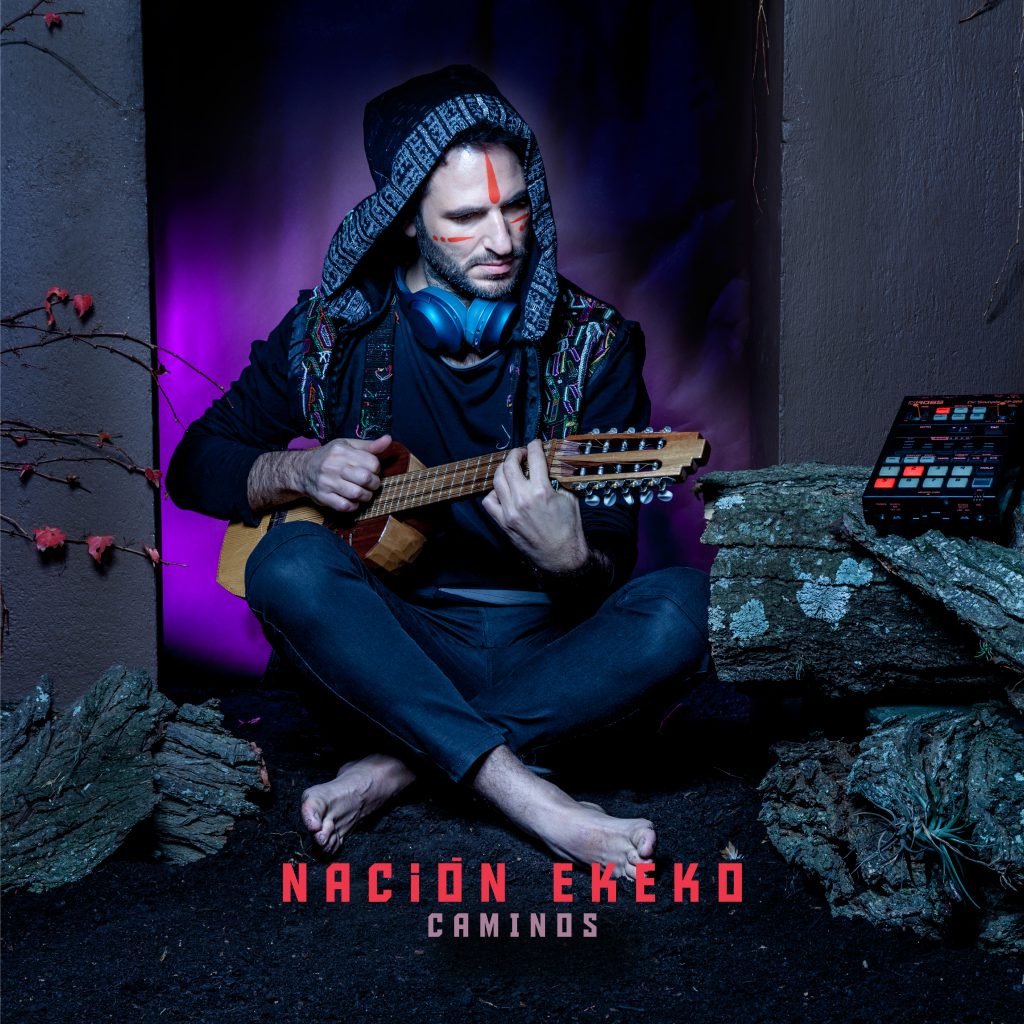 Diego Pérez has been influential in the music industry since 2000. After the first album "La danza" which debuted in 2017 he has recently released his second one entitled "Caminos", upon which we stumbled accidentally. It has interested us so much, we can't keep it out of our broadcasting.
The title Nación Ekeko could be translated as Ekeko Nation. Ekeko is a god of abundance and prosperity of a Bolivian town called Tiwanakan, of which all that´s left are ruins. According to Andean mythology he occupied an important role and there´s a festival called ´Alasitas´ held at the end of every January in La Paz to his celebration. Diego Pérez likes traveling to native communities of South America and is in direct contact with the local musicians and poets. He traveled across China and Europe as well, from where he drew more musical inspiration. His music is in many ways similar to the sound of a music project called Chancha Via Circuito.
The album "Caminos" features ten diverse tracks. His music and lyrics are something else, the sounds of electro music sensitively mixed with the stories and melodies of his ancestors can be heard in it.
Individual recordings lure us into dancing and emit from music genres like kumbia, dub and house. Shamanic voices, old instruments but also new technologies can be heard in them. It´s like they lead us to a harmony with the Earth and invite us to a celebration of rhythm and dance. Nación Ekeko´s live performances are distinctive by spontaneous interaction between electronic and percussion instruments. They connect Andean, Latin-american and African sounds with modern dance styles. A varied sound pallette and visual concepts are transformed into real sensual experiences.
The album Caminos by Nación Ekeko offers a real harmonic experience. We´re happy to be a part of it, at least for a while.
Róbert Gregor (photo: Cortesia Prensa)