Mercury Rev - Bobbie Gentry's The Delta Sweete Revisited (Bella Union, 2019)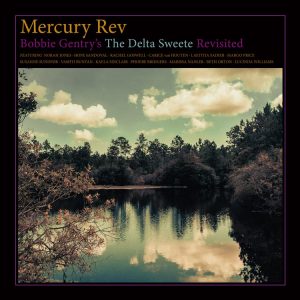 Mercury Rev reimagine the Bobbie Gentry album from 1968 with guest vocals from Norah Jones, Hope Sandoval, Rachel Goswell, Vashti Bunyan, Beth Orton, Marissa Nadler, Lucinda Williams, Margo Price, Susanne Sundfør, Phoebe Bridgers, Kaela Sinclair, Carice Van Houten and Laetitia Sadier. Mercury Rev's committed and affectionate resurrection of an album that anticipated by three decades their own pivotal expedition through transcendental America, 1998's Deserter's Songs. From their recording lair in New York's Catskill Mountains, the founding core of Jonathan Donahue and Grasshopper with Jesse Chandler (previously in the Texas group Midlake) honour Gentry's foresight and creative triumph with spacious invention and hallucinatory flair.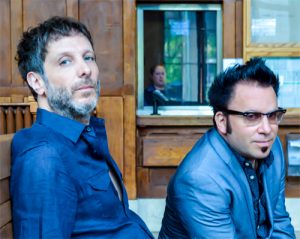 And they are not alone. Gentry's stories and original resolve are brought to new vocal life and empowerment by a vocal cast of women from across modern rock and its alternative paths: among them, Mazzy Star's Hope Sandoval; Laetitia Sadier, formerly of Stereolab; Marissa Nadler; Margo Price, the fiery new country star with a punk-rock heart; and Norway's Susanne Sundfør, who cuts through Tobacco Road with arctic-Nico poise. Phoebe Bridgers, whose first record was a softly stunning 2015 single for Ryan Adams' PAX AM label, hovers through the acid-western suspense of Gentry's Jessye' Lisabeth with floating calm, like a comforting angel.
NMR (Photo: press)