Angélique Kidjo - Remain in Light (Kravenworks, 2018)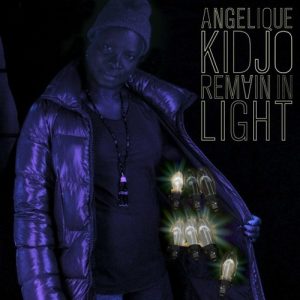 Angélique Kidjo has teamed up with producer Jeff Bhasker (Kanye West, Beyoncé) for her new album Remain in Light, released on 8th June via Kravenworks Records.
The Benin-born artist, and 3-time Grammy winner, has recorded a track-by-track reimagination of of Talking Heads' classic 1980 album. The landmark album was deeply influenced by music from West Africa.
With her version, Kidjo celebrates the original album but puts her own spin on it injecting it with her euphoric singing, explosive percussion, horn orchestrations, and select lyrics performed in languages from her home country.
"As Remain In Light was influenced by the music of my continent, I want to pay back the homage and create my own African take on Talking Heads' songs," says Kidjo. "We all know that rock music came from the blues and thus from Africa. Now is the time to bring rock back to Africa, connect our minds, and bring all our sounds to a new level of sharing and understanding."
Remain in Light features appearances by Ezra Koenig of Vampire Weekend, Blood Orange, Tony Allen, Antibalas Horns, Kidjo's longtime guitarist Dominic James, and Magatte Sow (percussionist for the Black Panther film score). The album artwork is a collaboration with visual artist Kerry James Marshall.
NMR