Cindy Wilson - Change (Kill Rock Stars, 2017)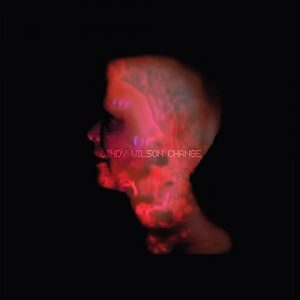 Known the world over as a vocalist, songwriter, and founding member of the one and only B-52s, Cindy Wilson has made a truly extraordinary solo debut with her new CHANGE (Kill Rock Stars). The album – which arrives just in time to celebrate the legendary singer's fortieth anniversary in the musical spotlight – marks a milestone for Wilson, abounding with pop creativity, ingenious production, confident songcraft, and deeply felt emotion.
"This music is beautiful," she says. "And I love beautiful."
CHANGE began for Wilson nearly a decade ago upon her part-time return to her hometown of Athens, GA. She first encountered local musician Ryan Monahan when his Beatles tribute band was hired to play her son's birthday party – "One of the best parties ever," says Wilson. The veteran vocalist and talented young musician began teaming up for gigs, beginning with R.E.M.'s star-studded 30th anniversary event.
"Ryan and drummer Lemuel Hayes and I put together a few songs and it was fantastic," Wilson says. "That started our own musical relationship."
Wilson and her new bandmates continued performing together, first playing classic garage and psychedelic covers but ultimately deciding to create new music all their own. They hit the studio in 2014, with local producer-musician Suny Lyons manning the board. The songs and sonic concepts flowed like the Broad River, leading Wilson to invite Lyons to join her fast developing combo.
"We went to Suny's studio to kick around ideas and see if we can do anything interesting," Wilson says. "We wanted to see how our styles would blend. He comes from a totally different place than I do but I was great. It also became immediately clear we had to bring Suny in to be part of the band, he also had wonderful ideas. I had a really great team."
Backed by her gifted collaborators, Wilson developed a distinctive sound that is both utterly contemporaneous and also rooted in her long history of kaleidoscopic pop reinvention. A pair of EPs – SUNRISE and SUPERNATURAL – introduced the world to Wilson's modern vision, with both EPs acclaimed by PopMatters for possessing "an undeniable sense of adventure."
Produced by Lyons at The Space Station in Athens, CHANGE is as bold as anything in Wilson's groundbreaking four decade canon, melding future pop, disco drama, American standards, electronica, and more into her own distinctive creative vision. New songs like "Mystic" and the transformative title track are intricate and inventive, lush and luminous with strings, synthesizers, harmonies, and Wilson's utterly distinct vocal magic.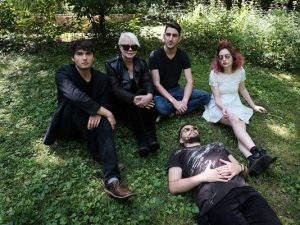 "Our sound is both consistent and still evolving," Wilson says. "All these ingredients come together from left field to create something really interesting."
Further album highlights include a pair of unexpected covers: a widescreen orchestral rendition of New Colony Six's soft rock classic, "Things I'd Like to Say," and "Brother," written and originally performed by Athens' own beloved Oh-OK.
"We played a show, Athens musicians playing songs by other Athens bands," Wilson says. "We did an R.E.M. song, a Pylon song, and 'Brother' by Oh-OK, which turned out so great we decided it had to be on record. It hits you over the head; it's an interesting texture. It brings the album home I think.
Though she is fast to praise her musical partners' contributions, the center of CHANGE is Wilson's instantly identifiable voice, as radiantly human as anything in her prior work only now being showcased in heretofore-unprecedented fashion.
"My voice is very rustic," she says with a smile. "It has a realness that I hope comes through."
A veteran of one of pop's most consistently entertaining live acts, Wilson is heralding CHANGE with an unprecedented multimedia concert tour. Merging conceptual structure, unique visuals, and kicked off in March with SXSW, Wilson and her bandmates are touring the US (in a van, it should be mentioned).
"The show is totally different from anything I've done before," Wilson says. "It has an incredible flow, from beginning to end. The great thing about touring a show like this is you can solve problems and tweak things as you go along."
With CHANGE, Cindy Wilson has once again remade pop in her own innovative, irresistible image. Excited and energized by the experience, the iconic artist is already looking forward to her next evolution.
"Everyone has other bands, other jobs," Wilson says. "I've got the B-52s' fortieth anniversary, there's a lot going on with that. At the same time, I'm very committed to this record and continuing to perform with these guys. We're trying to go into the studio at least once a month, to continue working creatively and keep the songs coming. We're still experimenting, still growing, but it retains a certain sound. I feel very comfortable in this band. I'm loving it. "
Photo: Sean Dunn