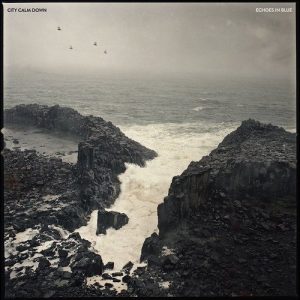 CITY CALM DOWN – ECHOES IN BLUE (I OH YOU, 2018)
Specializing in a decidedly retro new wave blend of post-punk that followed fellow New Order and Joy Division-loving bands like the Horrors, VHS or Beta, and Editors, Aussie indie pop four-piece City Calm Down came together in 2008 in Melbourne around the talents of baritone vocalist Jack Bourke, keyboardist Sam Mullaly, bassist Jeremy "Jez" Sonnenberg, and drummer Lee Armstrong.
The band issued its debut EP, Movements, via I Oh You Records in 2012. They spent the following three years writing as a unit, forgoing computer production and instead jamming for days on end in a seaside studio. The result was 2015's In a Restless House, their debut LP. Produced by Malcolm Besley, House included the single "Rabbit Run." The group's sophomore effort, 2018's Echoes in Blue, was a largely conceptual affair, dealing with themes of love, pain, grief, and redemption.
NMR