We will broadcast the March Transglobal World Music Chart on March 3, 2021 at 8pm.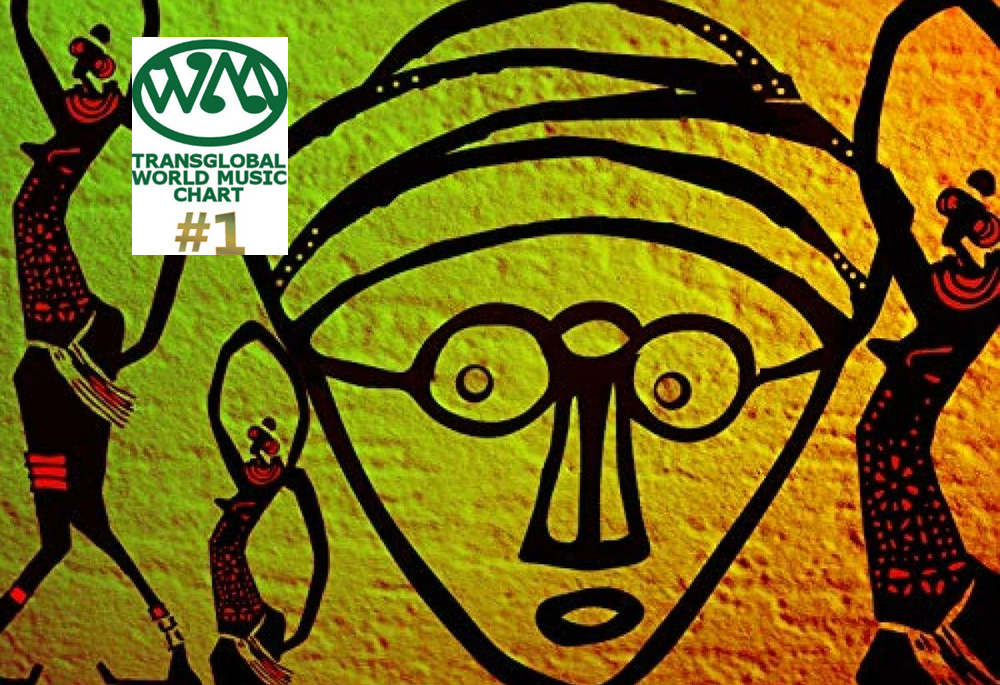 On the number one is in March new album "An East African Journey" by Omar Sosa.
Ten years, seven countries and tens of thousands of miles in the making, An East African Journey, the latest album from 7-time GRAMMY-nominated jazz pianist Omar Sosa, will finally release in March of 2021. The album is the realisation of a deeply personal musical pilgrimage by an artist who throughout his career has been passionately interested in exploring African musical cultures and their connections with his own Afro-Cuban roots.
In late 2009, Omar Sosa embarked on a concert tour of East African nations with his Afreecanos Trio, consisting of Senegalese vocalist Mola Sylla, and Mozambican bassist Childo Tomas.
The tour was supported by the French government (France Culture), and many of the concerts were held at Alliance Française locations. Stops were made in Ethiopia, Kenya, Madagascar, Sudan, Burundi, Zambia, and Mauritius. Along the way, by arrangement in advance, Omar met and collaborated with local, folkloric musicians and, with the help of his sound engineer on the tour, Patrick Destandeau, recorded the artists with a portable digital recording system.
Artists who appear on An East African Journey include Olith Ratego (Kenya), Rajery and Monja Mahafay (Madagascar), Abel
Ntalasha (Zambia), Steven Sogo (Burundi), Seleshe Damessae (Ethiopia), Dafaalla Elhag Ali (Sudan) and Menwar (Mauritius).
Accompanying the band in Kenya, Ethiopia, Sudan, and Burundi was a film crew from Barking Dog Productions in Paris (Amos Rozenberg, producer), which resulted in a 52-minute documentary of Omar's experience in East Africa entitled 'Souvenirs d'Afrique', directed by Olivier Taïeb.
Now, a decade later, Omar has produced and arranged these "field recordings" with the subtle addition of acoustic piano, percussion, keyboard-bass, and harp.
This work was done in Paris, with the involvement of producer-drummer Steve Argüelles and multi-instrumentalist Christophe 'Disco' Minck. The result is a set of exquisite world music recordings featuring traditional sounds from the countries Omar visited on the tour, combined with subtle touches of jazz and Western classical music. The tracks feature singing with traditional African instruments, including nyatiti (Kenya), kalumbu (Zambia), marovanny (Madagascar), lokanga (Madagascar) and umuduri (Burundi). Other pieces are instrumental.
Top albums March 2021:
Omar Sosa · An East African Journey · Otá (-)
Warsaw Village Band / Kapela ze Wsi Warszawa · Waterduction / Uwodzenie · Karrot Kommando (-)
David Walters, Vincent Ségal, Ballaké Sissoko, Roger Raspail · Nocturne · Heavenly Sweetness / Six Degrees (-)
V.A. · Zanzibara 10: First Modern, Taarab Vibes from Mombasa & Tanga, 1970-1990 · Buda Musique (1)
Altın Gün · Yol · Glitterbeat (-)
Mariza · Mariza Canta Amália · Taberna da Música / Warner Music Portugal (-)
Stella Chiweshe · Ambuya! · Piranha (9)
Elida Almeida · Gerasonobu · Lusafrica (3)
Hossein Alizadeh & Rembrandt Frerichs Trio · Same Self, Same Silence · Just Listen (-)
Anansy Cissé · Anoura · Riverboat / World Music Network (-)
L'Alba · À principiu · Buda Musique (-)
Transglobal Underground · A Gathering of Strangers 2021 · Mule 20 (-)
Ánnámáret · Nieguid Duovdagat · Uksi Productions (-)
Gájanas · Čihkkojuvvon · Bafe's Factory (32)
Luedji Luna · Bom Mesmo É Estar Debaixo d'Água · Luedji Luna (11)
Sofia Labropoulou · Sisyphus · Odradek (5)
Smadj · Dual · Pschiit (-)
Liraz · Zan · Glitterbeat (2)
Las Lloronas · Soaked · Muziekpublique (8)
Eliseo Parra · Cantar y Batir · Dalamix (15)
Tao Ravao & Vincent Bucher · Piment Bleu · Buda Musique (-)
Urban Village · Udondolo · Nø Førmat! (-)
Kalaha · Mystafa · April (-)
Ikoqwe · The Beginning, The Medium, The End & The Infinite · Crammed (-)
Azmari · Samā'ī · Sdban Ultra (31)
Wowakin · Wiązanka · Baba Studio (4)
Bellanöva · Bellanöva · Felmay (-)
4 Mars · Super Somali Sounds from the Gulf of Tadjoura · Ostinato (-)
Cserepes Remix · The Big Slalom · Fonó (-)
Tara Fuki · Motyle · Indies Scope (7)
Lajkó Félix Band · Start · Fonó (20)
Vaev · Vaev · GO Danish Folk Music (-)
Hallelujah Chicken Run Band · Take One (1974-79) · Analog Africa (18)
Araki Kodō VI · Hankyō · Araki Kodō VI (-)
Amparanoia · Himnopsis Colectiva · Mamita (-)
A Cumpagnia & Trio Sospirata · Mare Nostrum · Casa Editions (30)
V.A. · Gusle: Epska Tradicija Srbije / The Epic Tradition of Serbia · WMAS (-)
Alostmen · Kologo · Strut (-)
Femi Kuti & Made Kuti · Legacy + · Partisan (-)
Sara Vidal · Matriz · Sons Vadios (26)
NMR (foto: press Omar Sosa)