Zulya - Six Days Loving (Alty kon yaratu) (Zulya Kamalova, 2019)
Zulya returns to her Tatar roots in this remarkable new body of work with lyrics by contemporary Tatar poet Yoldyz Minnullina. Produced by Dutch musician-producer Michiel Hollanders (Big Low, Parne Gadje, Kranides), it is a delicately arranged and beautifully sung concept album dedicated to Zulya's native language.
Six Days Loving is a subtle and ironic look at the confused world of a person who has just fallen in love, unsure and a little frightened by these strong feelings, eager to confess, yet shy before the object of their love. Anyone who has ever been in love will understand these sentiments.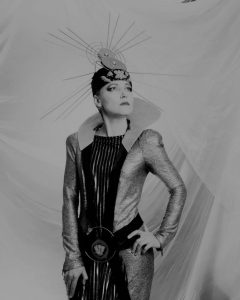 Yoldyz Minnullina has managed to grasp the contradictory nature of this state and express it in a touching and tender way. Zulya brings these tasteful texts to another level with her beautiful music and singing, and Michiel Hollanders' expert production and playing skills raises them even higher. Zulya hopes the emotional language of music will allow the listener to appreciate the ancient yet ever-changing culture of the Tatars.
For more information and original poetry and Russian and English translation go to www.zulya.com
Róbert Gregor (cover: Jacqui Stockdale, photo: press)