Prokop Holoubek is a Czech musician, producer, actor, concert organizer, music manager and DJ.
He is also a member of the groups Midi Lidi, the Lahore / Soundsystem Theater and the "DJ" duo Tomino Myslivec. He composed music for the film "President Blaník" with the band Midi Lidi. Together with Petr Marek, Ondřej Ježek and Tomáš Procházka, he prepared music for the film "Trash on Mars" and also made music for the evening show "Mlsné medvědí příběhy".
Prokop is also known as a producer. He has produced albums by the band Koňe a Prase, electronic musician Ventolin and other performers.
In the past, he operated the Brno club Fléda, participated in the organizational support of the Brno cultural space PRAGUE / Forum for Architecture and Media and the 4AM association, and at the same time runs the agency Bumbum Satori.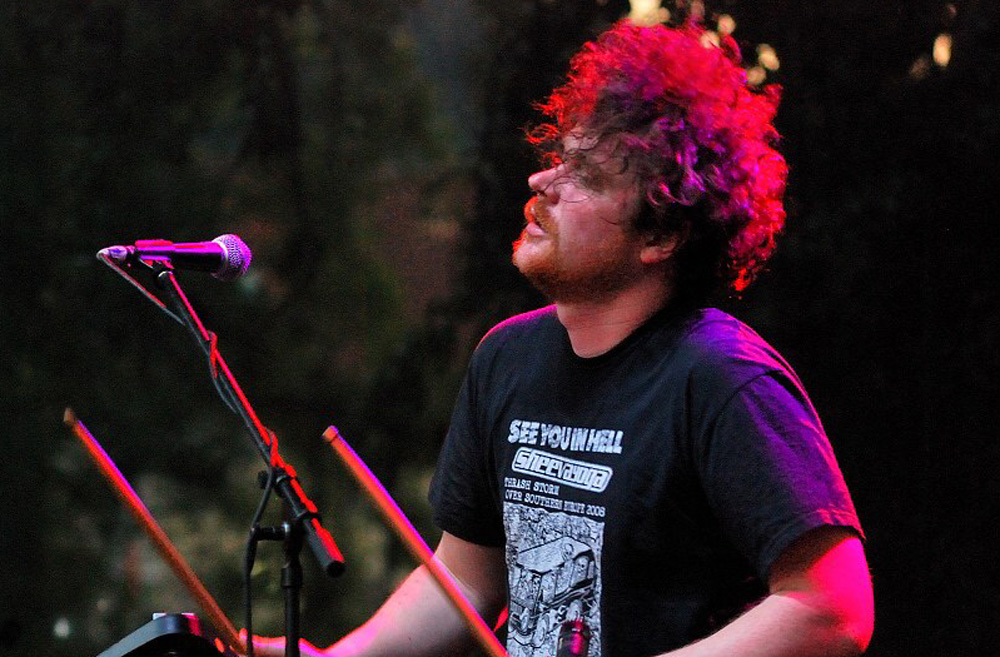 Together with Tomáš Kelar and Barbora Šediva, he organizes the Itch My Ha Ha Ha festival and club night.
As an actor, Prokop has acted in several films and in theater. He is a happy father of two children.
Prokop named his latest "mixtape" after a verse from Vlasta Redl's song "Krajina většinou zdá se mi povědomá". You will hear a selection of Czech and Slovak music that he has listened to in the last two years.
You can tune in to this program tonight at 20:00. Pleasant listening!
Róbert Gregor (photo: Tomáš Kelar and Vojta Kubec, translation: Zoe Prívozníková)
Programme Playlist:
Midi Lidi – Beran
Kone a Prase – Stehovak
Metastavy – Narodni
Dukla – Holubi dum
Bert & Friends – Lupanarium
Midi Lidi – Freejazz Hymens
Kolna – Orisky
Prokop Holoubek – Jouda-Dur
Daemons – Pati na svete
B4 – Plastova okna
Midi Lidi – Cosik
Rick4 – Trash On Mars
B4 – Mam svou zemi rad
Ali Ibn Rachid – Na zastavke
Buty – Vcil
Trash On Mars – Nocni sichta
Karel Plihal – Nagasaki, Hirosima
Midi Lidi – Dum se zahradou
Vlasta Redl – Tak jsem tady
Ondrej Kyas – Balkon
Sona Hornakova – Pytas sa ma
Johus Matus – Pstruhovy
Buty – Prisel den
Dukla – Sidliste Mir
Jo Mama – Lets Go Home (Pa Pa Pa Pa)
Kurisutaru – 16 cece
Ctyd 90 – Drug
Maryland – Close Enough
Florbal – Jsem broke
Deaths – Skin Disorder
Listen to the programme here: