Katarína Knechtová presents a new dance song The song "Resonancia" was recorded in several phases in Katka's home studio Basement.
One of the most successful Slovak singers is the author of the music, the text was written by Vlado Krausz. In addition to Katka, there were also bikers and metalheads, in short interesting types of people, with different energy, radiation and their own resonance in the technically demanding video clip.
Our hearts are pounding, life is testing us, the singer, composer, lyricist, pianist and guitarist sings in a new song called "Resonancia". On her new song, Katka collaborated with producer Vlad "Randy" Gnep and guitarist Braňo Kociov.

"I was inspired by an article about the Tacoma Bridge in Washington, which, with a small,properly timed force, was able to oscillate the phenomenon of resonance on a several-ton bridge. It was very interesting for me and I started thinking about the resonance within the energies between people. I had sketches of melodies, which I gradually collected and recorded. And my idea was to compose a dance song with a new sound, "revealed Katarína Knechtová.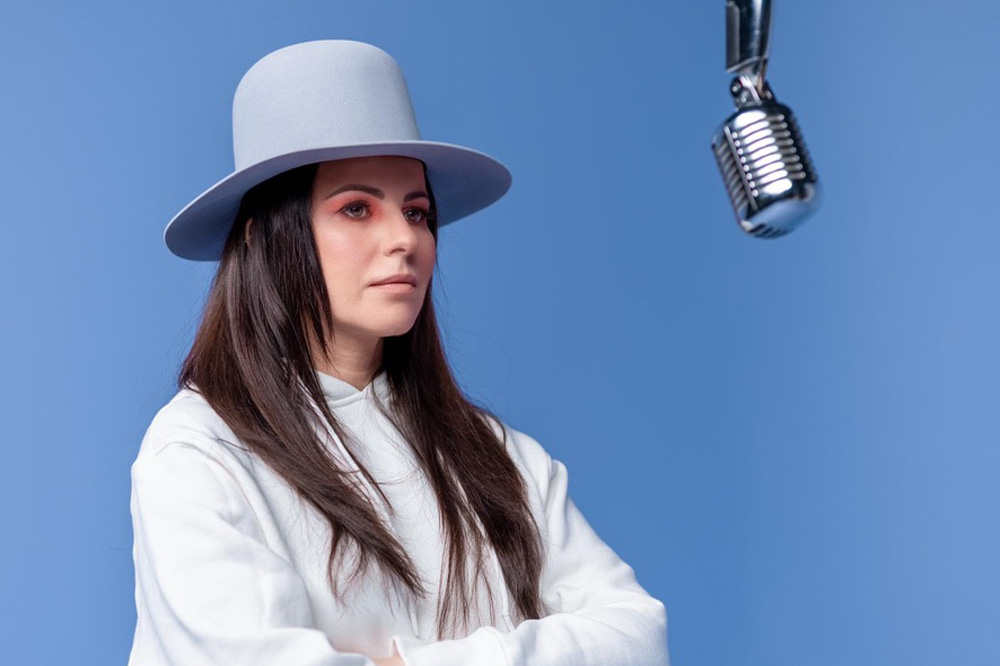 The energetic clip for the new song was shot in the studio of Patrik Minár in Prešov. Fero Deák took over the direction, editing and post-production.
"I came up with the idea myself and in the end it was one of the most technically demanding video clips we made. That is why I am especially grateful to Patrik Minár and Fer Deák for the huge piece of work and energy they put into the clip. The studio had to be repainted several times, the stage, the background and many other things had to be built. Despite the difficult circumstances, we all worked as a team and it was great, "says Katka Knechtová.
In addition to Katka Knechtová, many other people perform in the video.
Among them are dancers from Grimma Prešov – Nicolas Smrek, Peter Duda, Frederika Lukáčová, Kristína Talianová and actors from the Alexander Duchnovič Theater in Prešov – Vašo Rusiňák and Jozef Tkáč.
"Bikers, metalheads and barbers all act in the music video. Simply different types of people with different energy, radiation and physical appearance. For most, this was their first camera experience. We wanted to have it visually diverse, each person has their own story and their own resonance. All the performers were amazing. I had tears in my eyes many times during the filming, because I found it amazing to have such talented and friendly people in the clip, "said Katka.
Katka Knechtová recently released a new album SVETY, which is available on all digital platforms. The singer and composer now plans to continue her studio work and compose more songs. She's also excited to prepare for summer concerts, but she is not making any big plans yet. She's very much looking forward to interacting with the band and with her fansat the concerts.

Nora Krchňáková and NMR (photo: Patrik Minár, translation: Zoe Prívozníková)