Milan Tesař is a Czech music publicist. He started as the editor of the Brno radio station Hády and since 1995 he has been the head of the music department of the Proglas radio station. Is also the secretary of the WMCE from November 2020.
After short episodes in a students' radio programme and in a local commercial radio, Milan started in 1995 in Radio Proglas. Since that year, he´s been working there as the music director. Alongside other shows, he prepares his weekly programme "Slyste, lide!" (Hear, People), concentrated on interesting topics from world music, jazz, blues, folk or alternative music.
He manages and (with some help of his colleagues) presents the daily show "Jak se vam libi" (As You Like It) – interviews with bands, musicians, organizers of festivals, musicologists etc. (world music, jazz, blues, folk…). He has also a regulary monthly programme in a Czech public radio (the station Czech Radio Jazz).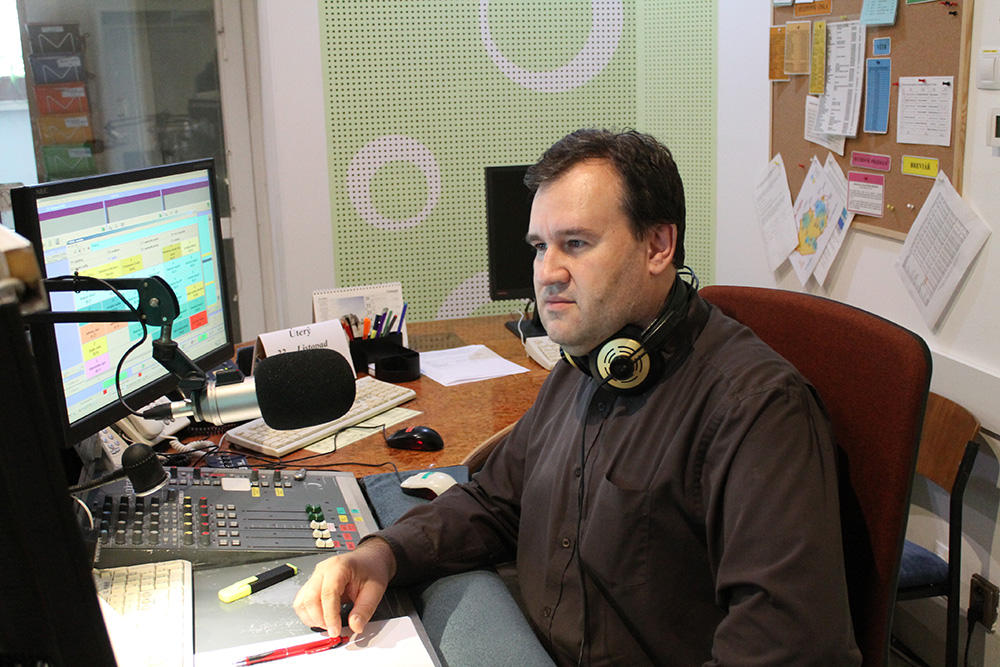 He regulary prepares music reviews and interviews for printed and internet magazines in Czech republic (UNI cultural magazine, Harmonie monthly, Catholic Weekly, Brno Friendly City web site) and Poland (Twój Blues magazine). Member of musical juries in world music, jazz, blues etc. domains.
He can offer not only airplay of the songs in the Czech independent Radio Proglas and/or review of the CDs, but also 45minutes radio interviews with the artists about their new albums.
NMR (photo: archive Milan Tesař)
Program playlist:
U2 – The Fly
Sam Lee – The Moon Shines Bright
Midnight Oil – Blue Sky Mine
Tamikrest – Amzagh
Zuzana Navarová – A deus
R.E.M. – Find the River
Spilar – Klacht
Inspiral Carpets – Sleep Well Tonight
Keb Mo – The Way I
Druhá tráva – Marcipán z Toleda
Laurent Voulzy – Paradoxal Systeme
Vladimír Mišík – Věštkyně
Eneida Marta – Homis de Gossi
Traband – Černej pasažér
Esbjörn Svensson Trio – From Gagarin's Point Of View
Bob Dylan – Slow Train Coming
Martin Geišberg – O čosi skôr
Emi Kujanpää – Nani
Pink Floyd – Brain Damage
Raske Drenge – Grindavísan
The Beatles – Across The Universe
Zuby nehty – Bílí ptáci
Nirvana – Come As You Are
Fredericks, Goldman & Jones – A nos actes manqués
Manic Street Preachers – Ocean Spray
Vertigo – Rozprávka
Květy – Zkouška sirén
Suzanne Vega – Wooden Horse
Longital – Je čas ísť
Jan Fic – Stejně to zkouším
Listen to the program: