Django Django - Glowing In The Dark (Because Music, 2021)
The London band Django Django does not need much introduction. In 2013 we had the opportunity to see them at the Pohoda Festival and we have already written about their older albums on our website.
Django Django  have recorded four great albums in the twelve years of their existence. The debut album of 2012 is considered unbeatable by many fans. Nevertheless, their discography is balanced and they certainly did not disappoint with their later titles "Born Under Saturn" (2015) and "Marble Skies" (2018). These albums confirmed that they are among the leading representatives of the contemporary British indie scene.
What is their fourth album "Glowing In The Dark"?
Django Django music remains as engaging as in the past. It is dominated by a mixture of electronic and rock sounds, balanced melodies and arrangements. The varied sound of the thirteen new songs is coherent and combines the most interesting genres of modern music of the last six decades.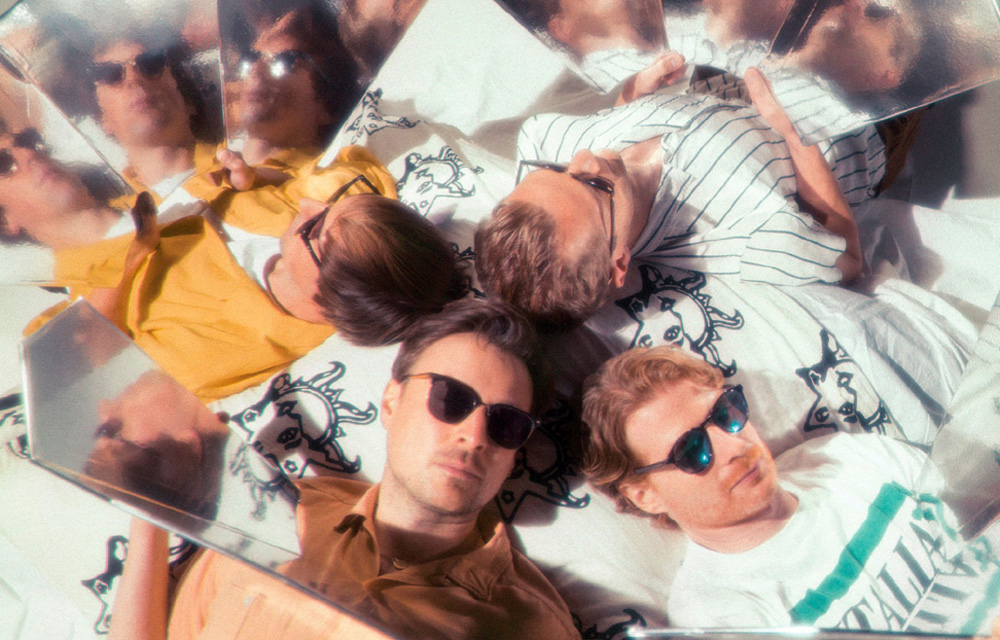 The foursome — bassist Jimmy Dixon, synth player Tommy Grace, drummer-producer David Maclean, guitarist-singer Vincent Neff builds on his previous work in new recordings.
The song "Spirals" is a tribute to the double helix of DNA. The song revolves around a vibrant bassline and chanted refrains; musical life is duly generated. "Free from Gravity" heads into psych-pop heights with Brian Wilson-style vocals and the spacey electronic melodies of 1970s German electronic musik.
Charlotte Gainsbourg guests on "Waking Up", a breezy pastiche of 1960s psychedelia. At times like this, the lure of the past threatens to pull the album backwards, but it manages to break free. "I need a space to breathe," Neff sings on the title track over an oscillating techno tone and tight grid of dance beats, a deft tweak to their usual sound. "The speed of light is leaving us behind," he adds. Django Django follow their own laws of motion.
NMR (photo: press Django Django)