Eurosonic 2019 represents the biggest opportunity in our history to showcase Slovak and Czech music. At the beginning of this year, the organizers of the most prestigious European showcase festival decided that the next edition would focus on music from our region. More than 200 bands from our countries applied on Eurosonic's website by the end of August 2018. 133 applications were sent from Slovakia. This was indeed a challenging task for the main festival booker as, based on what he said, this meant not only to go through a huge quantity of applications, but, most of all, to decide among exceptionally talented artists. Instead of 16 promised spots, Eurosonic decided to give a chance to 21 artists from the Czech Republic and Slovakia. The following artists from Slovakia will be playing Groningen, The Netherlands, in January: Isama Zing, Autumnist, Katarína Máliková, Tittingur, Nvmeri, B-Complex, Our Stories, The Ills, Thisnis and Möbius. The Czech music scene will be represented by Hellwana, Thom Artway, Bohemian Cristal Instrument, Zabelov Group, Lazer Viking, Lenny, Circus Brothers, Manon Meurt, Floex + Tom Hodge, Pipes And Pints and Mydy Rabycad.
These 21 bands now have 10 weeks to get ready so that their performances catch the attention of as many of the 4,000 professionals and representatives from 400 European festivals as possible. Pohoda will be taking care of the crew from Slovakia comprising almost 100 musicians, festival and media representatives and other music professionals. We are planning to travel to the Netherlands by two buses and several vans. We have already booked four big boats in Groningen where we will live together. We will not take this opportunity to present music only, though: we are planning to install works by renowned Slovak artists that our visitors are familiar with in the city, too. We will install Ilona Németh's Grandstand 6 – Greetings from Groningen to Bruce Nauman, Milan Adamčiak's Horse and Viktor Frešo's Niemand in Groningen. On top of that, we are taking the well-known startup Ekokapsula and our smallest and cutest stage Garage with us. Several Slovak and Czech artists playing Eurosonic will be performing at Garage. We'll be glad to see you come and support our artists at Eurosonic. Tickets are on sale here: https://esns.nl/festival-tickets
You can follow the story of the biggest showcase of our music abroad on our website and the official Czech-Slovakian Focus event here: www.facebook.com/events/284478618842444/
---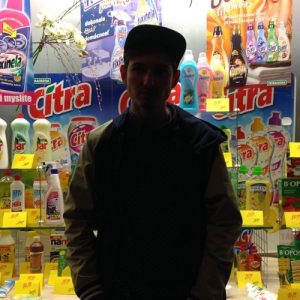 ISAMA ZING
The first Slovak representative confirmed for Eurosonic 2019 is Isama Zing (Jonatán Pastirčák). He won great acclaim with his music at the first edition of Sharpe Festival. His project got the best review from the foreign guests during the Listening Session. Producer, DJ and Mäss collective member was nominated by Radio_FM which has this option thanks to RTVS's EBU (European Broadcasting Union) membership. His music reflects the diverse and interconnected genres of contemporary electronic music: it's a collection of everyday motifs, organically dividing and then reconnecting into intelligent dance compositions. Using his own words, the project deconstructs subcultural dance styles, which penetrate the underground scenes of capitals defined by independent labels, cloud servers and contemporary art.
---
KATARÍNA MÁLIKOVÁ
Journalists named her album Pustvopol one of the most distinctive debuts on our scene in the past few years. She turned four nominations for Radio_Head Awards into three wins and became the most successful Slovak artist of the 9th edition of the Awards. Katarína offers a magic combination of folk, electronic and classical music. She already mesmerized listeners abroad too: she made it to TOP 10 in the World Music Charts Europe. Her album Pustvopol ranked a fantastic #23 in the annual charts comprising 800 albums, which is a Slovak record. It also became the most successful record among albums from Eastern European countries.
---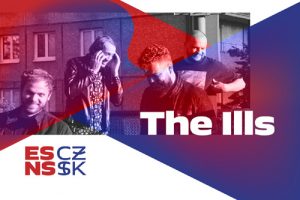 THE ILLS
A perfectly orchestrated combination of shoegaze, post-rock and math rock brought the Bratislava-based four piece The Ills critical acclaim outside of Slovakia. KEXP plays their music; they get mentioned by NPR, Clash or BBC. IQ Magazine's editor-in-chief, Gordon Masson, included them in the list of must-see bands. Vic Galloway of BBC Scotland compares them to the top-class post-rock bands such as Explosions in the Sky and Mogwai. They are one of the few Slovakian bands that already played at Eurosonic. Their performance also made an impression on festival's director: "Very well composed and played. They have everything that is needed, power, emotion and style."
---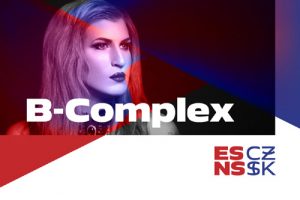 B-COMPLEX (DJ Queen of Slovakia)
B-Complex is a Slovak producer and DJ who became successful mainly thanks to her tracks released via Hospital Records. She has millions of song streams as well as countless live performances in Europe and beyond under her belt. Her Drum & Bass merges elements of liquid and heavier drum and bass components. B-Complex offers fresh and surprising techniques. It came as a surprise to many when she revealed she was transgender. In her music and activities, she supports tolerance and defends minorities. The last time she did so was in her song "Past Lessons for the Future" where she sampled words by an important Czech actor and man Jan Werich. The track became "The Single of year 2016" in the Radio_Head Awards poll. Apart from making amazing music, Matia also works as Pohoda Festival's advisor for dance music.
---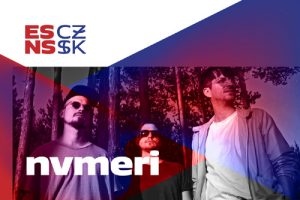 NVMERI
NVMERI are one of the two names that, in the history of the Radio_Head Awards, received Critics' Choice Award twice. They define themselves as a trio mixing gospel influences with groovy beats and rich arrangement in stark contrast to the filth and unpredictability of progressive rock bands of the 70s. Hudba.sk described their latest album I don't think so as follows: The result is original sound no other Slovak band can pride on: world-class sound (another cliché, but in Nvmeri's case, 100% accurate) with the distinctive old as well as contemporary Black music influence." Apart from the local media, they are praised by those based in the Czech Republic such as Radio 1 or Fullmoon, but they have already caught the attention of the UK media such as The 405 or Clash, too.
---
THISNIS
This Slovak-Hungarian group is inspired by the astrophysical concept of black hole theory. They tear down the concept of creating music. The band throws meta-genre element into the free improvisation music as each new song means new genre. Band front man is composer Miro Tóth, whose piece "The Quartet of Tentacles Reaching Out" was premiered by the world-famous Kronos Quartet at Pohoda. Miro with his sax and distinctive vocals is accompanied by drummer Áron Portoleki and accordion player Adam Móser.
---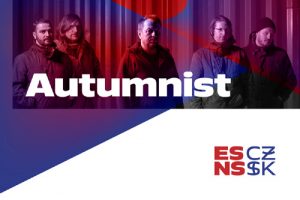 AUTUMNIST
Vlado Ďurajka's project offers a hypnotic mix of up-to-date electronica with genre overlapping. It's a combination of ambient with hip-hop and breakbeat; of hi-tech methods with lo-fi pop or of bizarre film atmosphere with extra-terrestrial folklore. When performing live, AUTUMNIST is an impressive five piece that supplements electronic music with live rhythm section including bass and drums, guitarist and sax alternating with clarinet accompanied by video projection. The eponymous album The Autumnist won the 2009 Critics' Choice Album of the Year Radio_Head Award.
---
TITTINGUR
Tittingur is Dominik Suchý and Matúš Mordavský: a high-tonnage duo based between Bratislava and Copenhagen and between techno and electronic music. They define their music as maximal techno representing an antipole to minimal with roots in noise rock. With dusted and, at times, piercing sound they are not far from the work of the likes of Ben Frost, Tim Hecker, The Body or Container. In April this year, they caught the attention of Louder Than War. The website points out how they bring the background to the fore in an avalanche of sound and how it explores the exhilarating rush of high decibel and dense rhythm. They released their latest album Beings in October. It represents even cruder, unpredictable and intense sound world.
---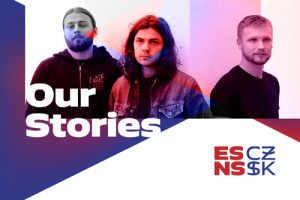 OUR STORIES
Band Our Stories is an instrumental blackgaze/math/post-rock trio from Šaľa. Their music comprises post-rock guitar melodies, prominent drums and playful indie rock bass links. Right from the start, it wasn't Our Stories' aim to find the common denominator but rather to seek differences in each band member's music taste. They released an eponymous EP Our Stories in 2015. Then they played festivals such as Family Fest, AKM Culture Days or whoneedslyrics?!
---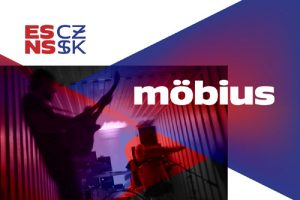 MÖBIUS
Žilina-based band Möbius claim allegiance to the bands such as Electric Wizard, Eyehategod, Sunn O))), Melvins or Earth. In the minimalistic lineup of guitar-drums, they play slow hc, sludge or stoner rock in pure instrumental form. The massive guitar riffs echo in the energetic slow blows of drums and both elements create a killer sound together.
Anton Repka