Canzoniere – Canzoniere Grecanico Salentino (Ponderosa Music 2018)
Songs are the soundtrack of people's lives. More than just entertainment, they make direct emotional connections to listeners. Love and the loss of love, everyday and extraordinary experiences, joy and sorrow, life and death — good songs cover it all, and the best do it with melodies and rhythms so captivating that we experience them as "earworms" — music you can't get out of your head, and don't want to.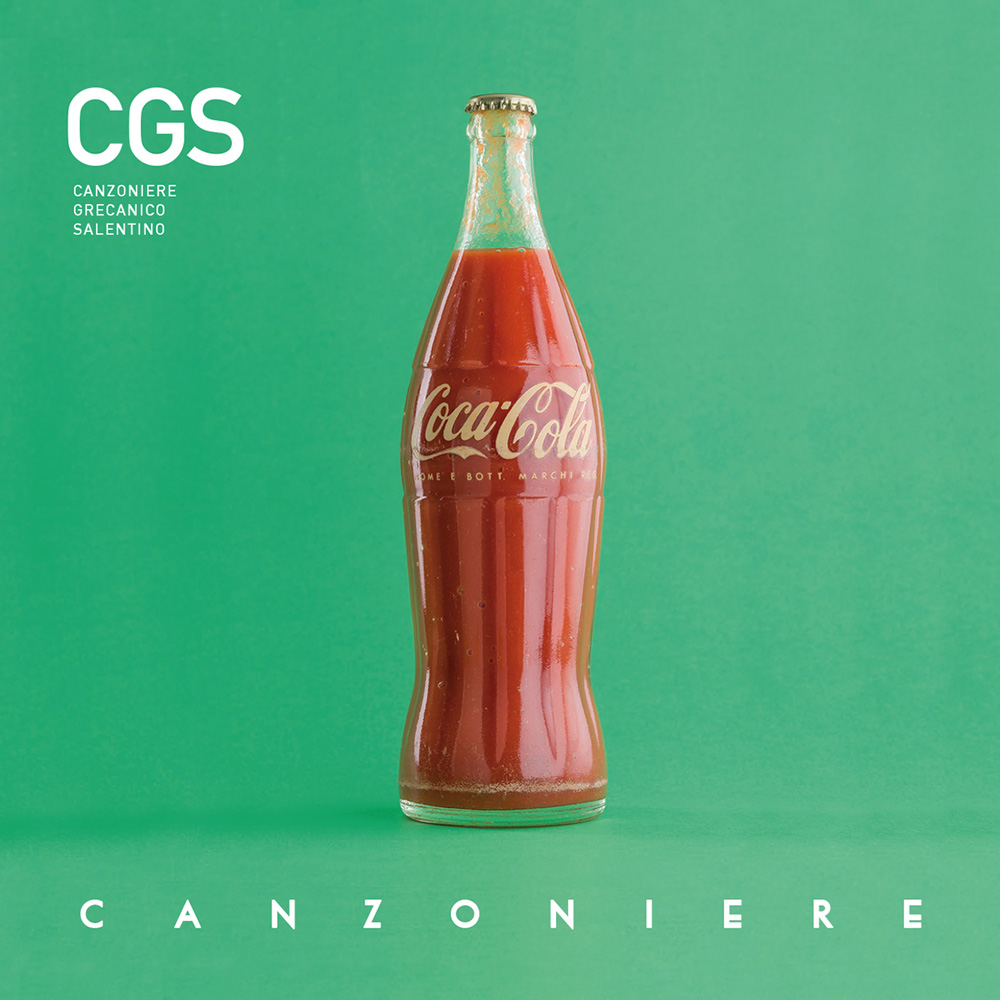 Canzoniere, the new album by the Italian band Canzoniere Grecanico Salentino — CGS for short — is full of songs like that, 11 original compositions and one traditional tune that marry the band's unique style to the Western pop song. The album's cover art, a photograph of a Coca Cola bottle filled with homemade tomato sauce, is an apt visual metaphor for CGS' new music: unique, timeless, profoundly contemporary. (The cover and the album booklet design were created by the Italian contemporary art company Casa a Mare).
Recorded in New York and Lecce, the band's home base, Canzoniere — "songbook" in Italian — remains faithful to the pizzica style of Italy's Puglia region that has made CGS an internationally acclaimed recording and touring band. But the album definitely represents a new chapter in their history. On Canzoniere, pizzica merges with club-ready dance numbers, South Asian flavors, soulful ballads, and anthemic pop. It's a stunning fusion of styles and influences that never loses sight of its roots.
The album's mix of sounds is, in fact, consistent with Salento tradition. That spectacularly beautiful part of southern Italy, at the crossroads of East and West, near both Greece and North Africa, has a multi-ethnic, multicultural history that is reflected in its music.
Canzoniere is the fruit of collaborations between CGS and US and European songwriters and musicians. Beginning in late 2015, CGS leader Mauro Durante had songwriting sessions in New York with Michael Leonhart (Bruno Mars, Steely Dan, James Brown), Rasmus Bille Bahncke (Sting, CeCe Winans, Backstreet Boys), Scott Jacoby (Coldplay, John Legend, Vampire Weekend), Steve Skinner (Diana Ross, Celine Dion), and Joe Mardin (Aretha Franklin, George Benson, Whitney Houston). Mardin, son of the legendary Atlantic Records producer Arif Mardin, produced the album. The mastering engineer is Joe La Porta, a Grammy winner for David Bowie's final album, Blackstar.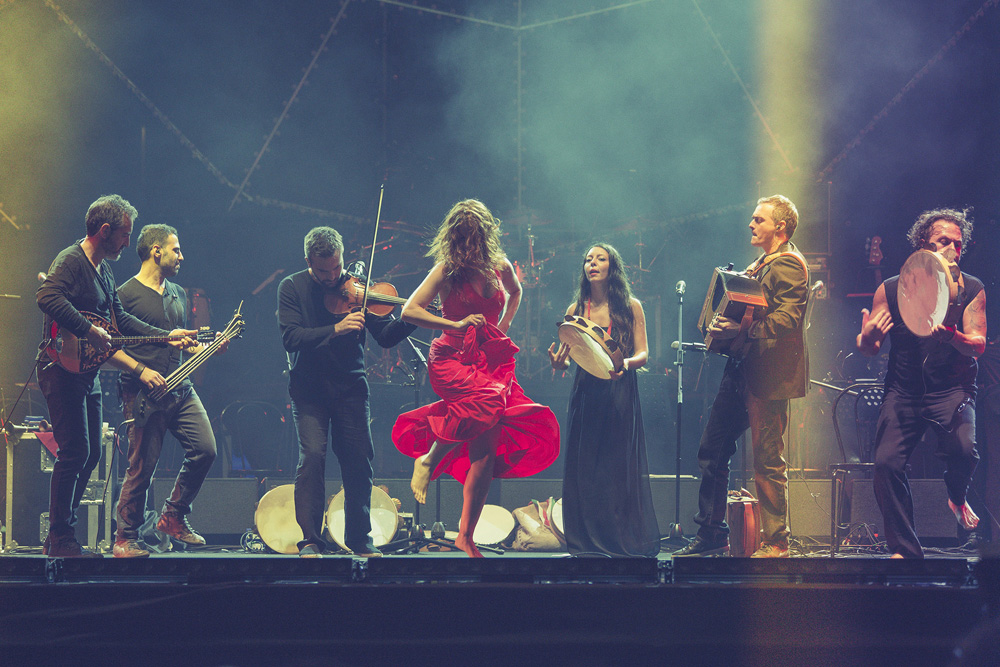 Durante describes the songwriting sessions as "challenging and incredibly exciting." Sometimes the process began with ideas he already had (the tracks "Ientu" and "Intra la Danza"); sometimes it started from scratch ("La Ballata degli Specchi"). The spark could be a rhythm ("Con Le Mie Mani," "Moi"), a spoken-word loop ("Quannu te Visciu"), or an ethnographic field recording ("Lu Giustacofane"). Durante wrote "Subbra Sutta" with Mardin and the Anglo-French singer and songwriter Piers Faccini, who collaborated with CGS on their 2013 album, Pizzica Indiavolata. Mardin joined Durante and CGS in Lecce, where they created the tracks "Tienime," "Sempre Cu Mie," "Pizzica De Sira," (the album's only traditional song) and "Aiora" (a new song written in traditional style by Durante and lead vocalist Alessia Tondo).
Durante and his exceptional bandmates — vocalist and percussionist Giancarlo Paglialunga; bouzouki player, guitarist, and vocalist Emanuele Licci; multi-instrumentalist Giulio Bianco; diatonic accordionist Massimo Morabito, and vocalist Alessia Tondo — bring the new songs to vibrant, pulsing life. Silvia Perrone, whose beguiling dancing is a key element of CGS' live shows, contributes backing vocals. On Canzoniere, they are joined by guest artists Piers Faccini, cellist Marco Decimo, and British guitarist Justin Adams, from Robert Plant's Sensational Space Shifters.
CGS always has balanced the musical traditions of the Salento with their own contemporary sensibility. On Canzoniere, CGS has created a unique synthesis of homegrown and international sounds that will delight their longtime fans and should win them the broader audience they deserve.
NMR (foto: press Canzoniere Grecanico Salentino)