KIshi Bashi - Omoiyari (Joyful Noise Recordings, 2019)
Omoiyari is Kishi Bashi's fourth album, following the acclaimed '151a' (2012), 'Lighght' (2014), and 'Sonderlust' (2016). Channeling the hard-learned lessons of history, 'Omoiyari' reflects the turbulent socio-political atmosphere of present day America. 
"I was shocked when I saw white supremacy really starting to show its teeth again in America," Kishi Bashi says. "My parents are immigrants, they came to the United States from Japan post–World War II. As a minority I felt very insecure for the first time in my adult life in this country. I think that was the real trigger for this project."
Kishi Bashi recognized parallels between the current U.S. administration's constant talk of walls and bans, and the xenophobic anxieties that led to the forced internment of Japanese-Americans in the months following the attack on Pearl Harbor. So he immersed himself in that period, visiting former prison sites and listening to the stories of survivors, while developing musical concepts along the way. The unique creative process behind 'Omoiyari' has been documented in a film scheduled for release in early 2020.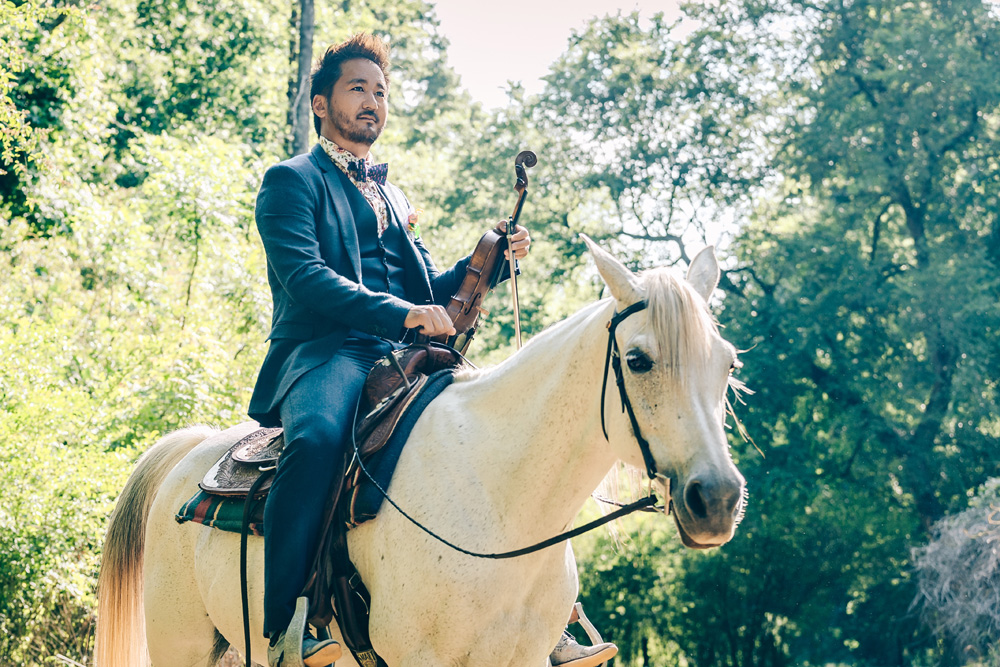 "I didn't want this project to be about history, but rather the importance of history, and the lessons we can learn," Kishi Bashi reflects. "I gravitated toward themes of empathy, compassion, and understanding as a way to overcome fear and intolerance. But I had trouble finding an English title for the piece. Omoiyari is a Japanese word. It doesn't necessarily translate as empathy, but it refers to the idea of creating compassion towards other people by thinking about them. I think the idea of omoiyari is the single biggest thing that can help us overcome aggression and conflict."
The strong conceptual elements of 'Omoiyari' are driven by Kishi Bashi's captivating musical score.
Stepping away from his past loop-based production model, he embraced a more collaborative approach when recording, and for the first time included contributions from other musicians, such as Mike Savino (aka Tall Tall Trees) on banjo and bass, and Nick Ogawa (aka Takenobu) on cello. Kishi Bashi's spectacular trademark violin soundscapes are still an essential component of his sound, but the focus of 'Omoiyari' is centered squarely on its songs. 
While the theme of 'Omoiyari' is rooted in 1940s America, the album's message is timeless. In exploring the emotional lives of the innocent Japanese-Americans who were unjustly incarcerated, Kishi Bashi hopes to nurture a sense of empathy, or omoiyari, in all who hear the album. 
NMR (photo: press)