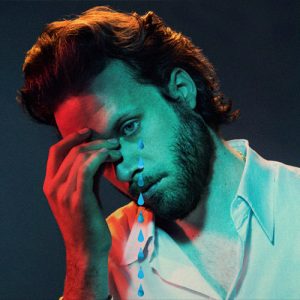 Father John Misty will release God's Favorite Customer, his fourth album worldwide on June 1st, 2018 through Sub Pop, with the exception of Europe through Bella Union.
The 10 track effort features the previously released "Mr. Tillman," along with highlights "Disappointing Diamonds Are the Rarest of Them All" and "Just Dumb Enough to Try." God's Favorite Customer was produced by Tillman and recorded with Jonathan Rado, Dave Cerminara, and Trevor Spencer. The album features contributions from Haxan Cloak, Natalie Mering of Weyes Blood, longtime collaborator Jonathan Wilson, and members of Misty's touring band. God's Favorite Customer is the follow up to Pure Comedy, his acclaimed album from 2017.
Written largely in New York between Summer 2016 and Winter 2017, God's Favorite Customer, reflects on the experience of being caught between the vertigo of heartbreak and the manic throes of freedom.
God's Favorite Customer reveals a bittersweetness and directness in Tillman's songwriting, without sacrificing any of his wit or taste for the absurd. From "Mr. Tillman," where he trains his lens on his own misadventure, to the cavernous pain of estrangement in "Please Don't Die," Tillman plays with perspective throughout to alternatingly hilarious and devastating effect. "We're Only People (And There's Not Much Anyone Can Do About That)" is a meditation on our inner lives and the limitations we experience in our attempts to give and receive love. It stands in solidarity with the title track, which examines the ironic relationship between forgiveness and sin. Together, these are songs that demand to know either real love or what comes after, and as the album progresses, that entreaty leads to discovering the latter's true stakes.
Father John Misty's 2018 international tour schedule resumes April 28th in Cincinnati, OH for the National's Homecoming Fest and currently runs through November 17th in Rust, DE at Rolling Stone Park. Highlights include a performance at the Hollywood Bowl with Gillian Welch on June 24th and Red Rocks with special guest TV on the Radio on August 15th.
God's Favorite Customer Tracklisting:
1. Hangout at the Gallows
3. Just Dumb Enough to Try
7. Disappointing Diamonds Are the Rarest of Them All
8. God's Favorite Customer
10. We're Only People (And There's Not Much Anyone Can Do About That)