HOWE GELB – GATHERED (FIRE AMERICA, 2019)
Eavesdropping is an art. And on Howe Gelb's new solo album, 'Gathered', it's been perfected. A chance meeting heard through a door half cracked open, it's an album of candid romanticism, a footnote to your heart's history.
On 'Gathered', it feels like you're privy to musings on a muse (or two). From the first discordant pluck of 'On The Fence' you're alone and lost in the dark of Chet Baker vocalease where brushes whisp over the snare and you can taste the bar room's stale smoke as a procession of partners sway into position. Old photographs half remembered.
There's an international feel; Howe spars with world weary travellers from Ireland, Spain, France, the Netherlands, Denmark and down home. His daughter Talula intones 'Moon River', there's a nod to Bessie, Piaf and Ella F, and the loving cup is filled. There are spaces here; tension built through gaps in the proceedings. Howe provides commentary too, ensuring it's a personal narrative.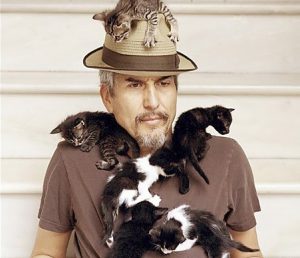 It's all about wanderlust, the moodier piano moments offset by occasional string-driven grit, all of it peppered with an angular rattle. These bedraggled raconteurs spin yarns and tell stories; Howe holds court, a tale-telling strummer set on making an imperfect clash of tones just perfect.
After his two jazz-tinged 'Future Standards' sets, Howe's tempered balladry on 'Gathered' captures all the beauty of everyday complex relationships, sideways glances and all that stems from such a smile. The title track reminisces on the big day and its rites of union. Howe's a hapless and hopeless romantic at heart. Deep down.
NMR (photo: press)