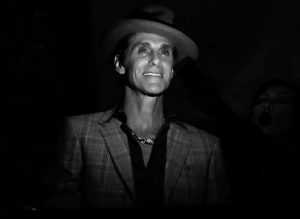 Jane's Addiction frontman signs new deal with BMG for Kind Heaven – his first solo album since 2001's Song Yet To Be Sung. Perry Farrell is to release a solo album in 2019.
He's signed a record deal with BMG for the record which will be his first solo outing since 2001's Song Yet To be Sung and will tie in with his immersive Kind Heaven project which will take the form of a "new medium for experiencing culture and adventure through 360 omni-channel entertainment." The album will be helmed by Tony Visconti and feature contributions from artists including Taylor Hawkins, Tommy Lee, Matt Chamberlain, Dhani Harrison, Elliot Easton, Mike Garson and his Jane's Addiction bandmate Chris Chaney.
It'll also feature an orchestral score by composer Harry Greyson Williams and include duets with Farrell's wife Etty. Farrell says: "Every concept I've ever had began with music as its bedrock: Jane's Addiction, Lollapalooza and now Kind Heaven.
"I am energised by my partnership with BMG and their commitment to my music and to powering it with state-of-the-art technology. Kind Heaven is mixed in Dolby Atmos, binaurally, and, of course, in stereo."
Further details will be revealed in due course.
NMR