Jazzanova - The Pool (Sonar Kollektiv, 2018)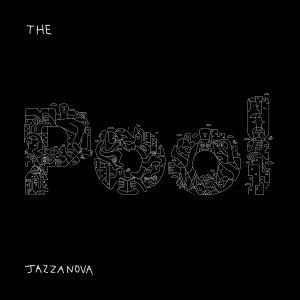 Jazzanova is many things to many different people. For more than fifteen years the eclectic collective from Berlin has been busy producing, composing, arranging, remixing, DJing and generally shaping our musical world – in the clubs, on the air, in the studio, live on stage, and with their label Sonar Kollektiv.
Jazzanova are proud to announce their next full length, The Pool, is due for release via their own Sonar Kollektiv on June 29th 2018. It is their most mature and musical album yet and welcomes a host of talented collaborators including Jamie Cullum, Ben Westbeech, Pete Josef, Rachel Sermanni, Olivier St Louis, Paul Randolph and many more.
They might not have put out an album in the last decade, but by no means have Jazzanova been out of the picture. Instead members Alex Barck, Claas Brieler, Axel Reinemer, Jürgen von Knoblauch and Stefan Leisering have been focussing on a diverse range of projects, as well as becoming parents. From running their JRS studio to A&Ring a wealth of new talent for their Jazzanova label via for producing others and, of course, continuing to play their unique live shows around the world, they are as immersed in music as ever.
Although none of the band are trained musicians, the new album is their most mature, musical and accomplished yet. It features a wealth of guests who bring their own distinctive flavours, but still retains a real sense of Jazzanova's own musical identity—something that combines neo-soul, jazz, indie and pop songwriting with their unique knack for sampling and serious skills on everything from synth to piano, vibes to trombone, flugelhorn to guitar. The Pool evolved from various loose jam sessions and playful hours in the studio. It means there is no restrictive overall theme, but the album very much flows from one track to the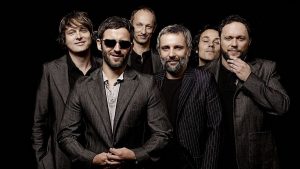 next, mixing up synthesised sounds, samples and real instrumentation to paint a colourful overall picture that is utterly captivating.
This most sophisticated Jazzanova album starts with the broody moods and jumbled drums of 'Now (L.O.V.E. and You & I – Part 2)' feat. Oddisee, before the sombre chords and forlorn vocals of Rachel Sermanni on 'Rain Makes The River' carry you away. The heaviness subsides with Pete Josef's upbeat soulful stylings on 'Follow Your Feet' then the sunny hip hop of 'No 9' feat. KPTN, who delivers great verses over crisp live drums. 'Sincere' feat Noah Slee is a bristling mix of synth textures, bumping beats and swinging percussion and 'Slow Rise' then sinks down into insular moods thanks to the pained and intimate vocals of David Lemaitre.
The heavy hearted piano of 'Let's Live Well' is truly tender before Jamie Cullum's rousing vocals transport you to a more positive place, and 'Everything I Wanted' feat Charlotte OC is a dynamic blizzard of drums, trombones and percussion that has crystal clear vocals cutting through it all to bring real emotion. Olivier St Louis delivers gorgeous modern soul on the propulsive 'Heatwave' and frequent collaborator Paul Randolph brings vulnerable vocals to the shimmering chord vamps of 'It's Beautiful.' The breezy seaside bliss of 'I'm Still Here' feat Edward Vanzet and wonderfully catchy, carefree pop of 'Summer Keeps On Passing Me By' feat Ben Westbeech close the album out and complete a beautiful journey that effortless takes you through a range of moods and grooves. Each vibrant track makes a big impact and stays with you long after it's finished playing.
The Pool is an album that proves Jazzanova are still very much making and breaking their own set of rules, and it marks the start of a major new chapter in their long and storied career.
NMR (photo: press)