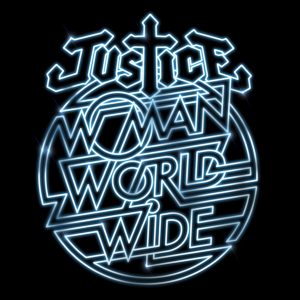 Justice have announced the release of a new album, titled 'Woman Worldwide', which features reworked versions of old favourites.
The French duo last put out a record in 2016 with 'Woman'. Now, Xavier de Rosnay and Gaspard Augé have confirmed a new record is on the way. 'Woman Worldwide' will feature reworked tracks from throughout their catalogue, including cuts from 'Woman'. While the album's format is that of a studio album, it was recorded in the same way that the duo perform live.
'Woman Worldwide' is set for release on August 24 via Ed Banger Records and Because Music.
Tracklist Justice – Woman Worldwide:
01 Safe And Sound
02 D.A.N.C.E.
03 Canon x Love S.O.S.
04 Genesis x Phantom
05 Pleasure x Newjack x Helix x Civilization
06 Heavy Metal x DVNO
07 Stress
08 Love S.O.S.
09 Alakazam! x Fire
10 Waters Of Nazareth x We Are Your Friends x Phantom 2 x Alakazam!
11 Chorus
12 Audio, Video, Disco
13 Stop
14 Randy
15 D.A.N.C.E x Fire x Safe And Sound
NMR (Photo: archive)