Idan Raichel - Ve'Eem Tavo'ee Elay (And If You Will Come To Me) (Cumbancha, 2019)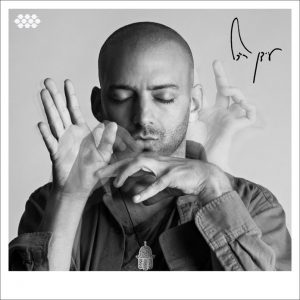 Idan Raichel, a global icon and one of the most popular and beloved artists in the history of Israeli music, will release his new album January 31st, 2019 on digital platforms worldwide (The physical CD will be released on February 1st). And If You Will Come to Me reflects the next phase in a personal journey that began nearly three years ago when he put his 14-piece supergroup The Idan Raichel Project on hiatus and began performing more intimate solo and small ensemble concerts. Along with guest musicians from Japan, Bulgaria, Ethiopia, Cuba and India, And If You Will Come to Me features duets with African guitar wizard Bombino, Cuban GRAMMY nominee Danay Suarez, Israeli stars Berry Sakharof and Zehava Ben, and a special new studio track with the reunited Idan Raichel Project.
The album's title track ("Ve'Eem Tavo'ee Elay" in Hebrew) has already become one of Idan's biggest hits ever in Israel, with nearly 18 million streams on YouTube alone, and the singles from the album have racked up a total of 35 million YouTube plays. Idan will be supporting the release of And If You Will Come to Me with three arena shows in Tel Aviv followed by an extensive international tour in March 2019 that will see him performing in the USA, the UK, France, Germany, the Netherlands, Austria, Spain, Italy, Switzerland, Sweden and more.
The Idan Raichel Project burst onto the Israeli music scene in 2003 with the beguiling hit single "Bo'ee," which incorporated Ethiopian elements and marked the introduction of one of Israel's most successful groups. The Idan Raichel Project went on to perform on some of the world's biggest stages, bringing their border-breaking music of diversity, collaboration and hope to enraptured audiences across the globe.
It was at a concert in Kolkata, India in 2014 that Idan Raichel, the leader of this all-star musical collective, decided he needed a change. Idan recalls, "It was free and open to the public and as I looked out into the audience there were young kids, old people, wealthy people, homeless people, thousands of people that came to see an Israeli band at a free concert in the park. It really moved me to tears, you know, thinking that maybe for some of them it was the first live concert that they had seen in their life. Maybe some of them couldn't afford to purchase a ticket for a concert. I felt so honored to be able to perform in this setting."
But the magic of the moment wasn't appreciated by everyone in the band. "I thought to myself, "Did we just share the same stage?" The first thought that came to my mind was that this was the beginning of the end of The Idan Raichel Project. We had lost the essence of what inspired this project in the first place."
Idan decided to put the band on hiatus and embark on solo piano tours, leaving the support of a 14-piece group to perform alone and unadorned. "I needed to miss The Idan Raichel Project, and I needed everyone in the band to miss it as well…so we could recognize how lucky we were to be a part of this amazing journey."
He spent the next few years exploring, releasing his first solo album as well as a live piano concert recording. During his travels, Idan continued to produce new music, but with a whole new approach. "I wanted to go back to the spontaneous way of recording that I started with. So, I just took a laptop with me and I started to record songs that I love. It didn't matter to me what genre these songs were, I just wanted to record with friends and people I met along the way. I tried different studios and different producers, releasing singles as they were finished, with no overarching album concept. I wanted to enjoy recording again, and to wake up in the morning and to do what I love."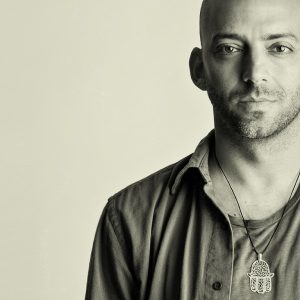 The songs on And If You Will Come to Me are the product of these explorations. The new album opens with "Galgal Mistovev (Spinning Wheel)" one of the first songs he recorded on his journey. The song features musicians that Idan met in Japan and Bulgaria, as well as in Israel. The "spinning wheel" of the title refers to the up and down of emotions we feel in life and reflect the sentiment that started the whole album process. The album's title track, "Ve'Eem Tavo'ee Elay (And If You Will Come To Me)," was originally released as a single in Israel in February 2018. It instantly became one of the biggest hits of Idan's career. "You can never really know until you've released a song what will speak to the audience," comments Idan. "My way of learning whether a song has had an impact is if it is being played in three kind of events or settings. One is weddings. Second is funerals. Third in synagogues, churches and other religious settings. If your song is being played a lot in one or more of these three settings, you know that it contains something that goes beyond music. That song will become part of the soundtrack of other people's lives." That is certainly the case with "And If You Will Come To Me," which has quickly become a wedding standard. A subsequent remix collaboration with the popular EDM duo TripL only deepened the songs reach, bringing it into nightclubs and dance floors across the country.
The new album also features collaborations with rising stars of the global music scene. Nigerien guitarist Bombino, who has been dubbed the "Jimi Hendrix of the Sahara" by music critics worldwide, provides a rocking, trance-inducing guitar jam on the song "Imidiwanine (My Friends)." Latin GRAMMY nominee Danay Suarez, one of the hottest voices in the bubbling Cuban music scene, has become a frequent collaborator with Idan, and their song "La Eternidad Que Se Perdió (The Eternity That Was Lost)" was partially recorded in Havana with singers from the legendary
Orquesta Aragón. Idan also looked for collaborators closer to home, and And If You Will Come to Me features duets with two of Israel's most iconic voices. "Zehava Ben is one of Israel's most legendary singers, points out Idan. "Her music is very Middle Eastern in flavor. She is always exploring her Arabic side, her Egyptian side, her Moroccan side. She is a phenomenon and one of the only Israeli singers who has performed in Egypt, who has fans in Egypt and even in the Palestinian city of Ramallah. I always loved her voice and it touched me deeply whenever I heard her sing." Their collaboration on the song "Ahava Ka'zo (A Love Like This)" is one of the album's loveliest tracks.
The song "Lama Ze Magi'a Lanu (Why Do We Deserve It)" features Berry Sakharof, "the prince of Israeli rock" who is often compared to Bob Dylan or Bruce Springsteen. Idan grew up listening to Berry's music. "I always wanted to record with him, but we didn't have the right song at the right moment. And then I had this song, so I invited Berry to my apartment and I played it to him on the guitar." It was a perfect fit and the result will please this Israeli rock legend's fans and neophytes.
On the funky "Ketero (Let's Meet)", Idan returns to the Ethiopian influences that were such a big part of The Idan Raichel Project's early sound and story. Yahalom David, a 17-year old singer that Idan met through Instagram, provides lead vocals and has earned a spot as one of the members of the reunited Idan Raichel Project band. When Idan first heard her sing, her voice was so mature he was surprised to find out how young she was. "I don't know how it is in the states," explains Idan, "but in here in Israel, you would not invite a 17-year-old female singer to be with you alone in the studio. You need permission from the parents. I was working with her for like a year and a half to build her confidence and to help her fit in with The Idan Raichel Project band. The whole time we worked together her mother was with us in the studio and at the rehearsals!"
The release of And If You Will Come to Me marks a new stage in Idan's ongoing personal and artistic journey, but it also reflects a rediscovery of his original inspirations. "We always want to evolve and search for new things," reflects Idan, "Sometimes you need to travel far away just to come back to the beginning." In the end, no matter how far he wanders, Idan always returns to the eternal themes that have long been at the core of his work. "We can talk with many metaphors in many subjects and themes, but at the end of the day, write about longing, write about love, write about home, and you just look at it from a different perspective. That's the whole story."
Cumbancha (foto: Daniel Kaminsky)