Thomas Dybdahl - The Great Plains (V2 Records, 2017)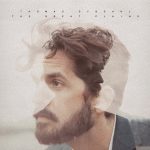 Thomas Dybdahl skillfully borrows from many styles to create his music. R&B and folk seem the strongest influences with this album. The songwriting is as good as ever. Three songs stand out for me: Baby Blue, 3 Mile Harbor, and Like Bonnie and Clyde. Many of the songs remind me of the "October Trilogy" albums that made me fall in love with his music.
Thomas is not afraid to experiment with his recordings, so the vocal effects sometimes hide his great voice. The overall sound is very pleasing and mellow. I'm very happy with The Great Plains. Thomas Dybdahl is one of my favorite artists because of the consistent high quality of his work.