We will broadcast the April Transglobal World Music Chart on April 7, 2021 at 8pm.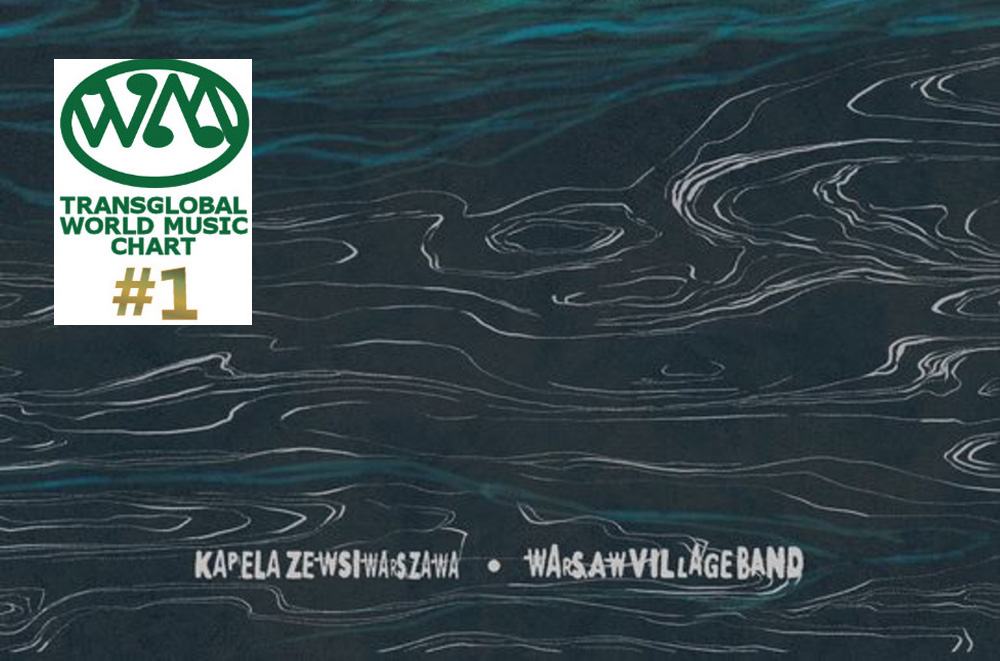 On the number one is in April new album "Uwodzenie / Waterduction" by the band Kapela ze Wsi Warszawa.
Warsaw Village Band (Polish: Kapela ze wsi Warszawa) is a band from Warsaw, Poland, that plays traditional Polish folk music tunes combined with modern elements.
Warsaw Village Band was conceived as a response to this trend that would explore Poland's musical traditions and make them relevant to its new capitalist economy.
Member Wojciech Krzak has stated that "after the nightmare of Communism, we still have to fight for our identity, and we know that beauty and identity are still in our roots." Krzak has further stated that the band are "trying to create a new cultural proposition for the youth in an alternative way to contemporary show-biz."
According to the band's manifesto, it was formed as a response to mass culture and narrow-mindedness, "which in fact leads to [the] destruction of human dignity." After the fall of the Berlin Wall and the expansion of the European Union to most of the former Warsaw Pact countries, Poland's economy has grown dramatically, as has investment by multinational corporations, raising concerns about the loss of Poland's cultural identity under globalism.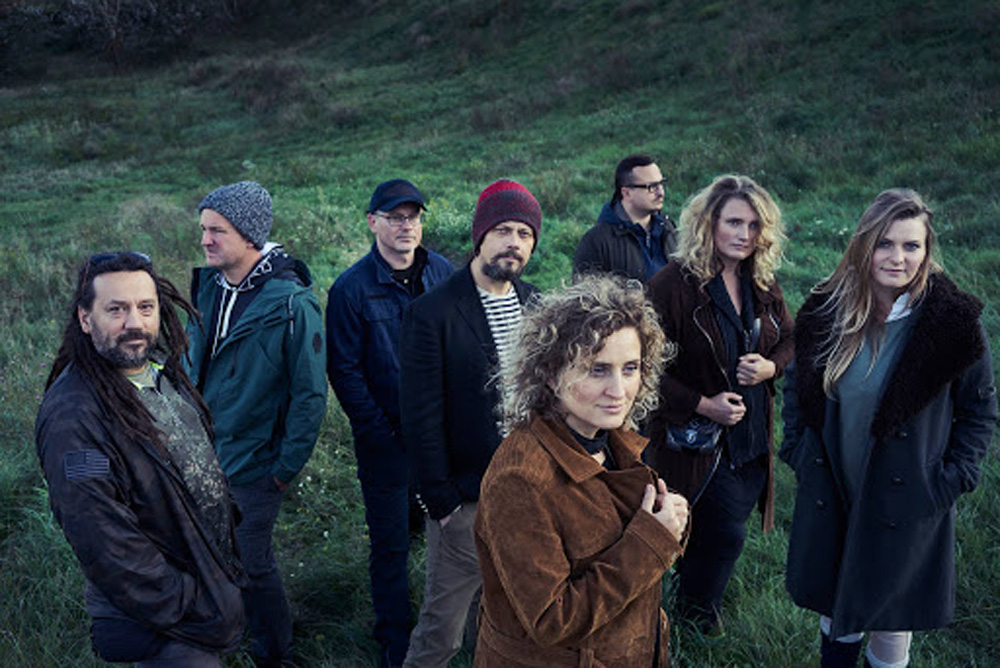 The band's very name appears to evoke what troubles Krzak about Poland's new capitalism.
Many large Polish cities do not have suburbs in the traditional sense, leading to unsettling transitions directly from city to field.To this end, in Wykorzenienie (Uprooting), the band traveled throughout Poland to find and record older musicians who still played almost-forgotten styles of music, thereafter incorporating those melodies into new songs and expounding upon them.
The band also incorporate socially conscious folk lyrics in their songs. The song "Kto się żeni" ("Who is Getting Married") on their second album, Wiosna Ludu (People's Spring), discusses a young country girl who refuses to be married off, opting instead to "sing, dance, and be free rather than being dependent on someone."
Warsaw Village Band have appeared at several international music festivals, including the 2005 Roskilde Festival in Denmark, the 2004 Masala Festival in Hanover, Germany, and the 2000 International Ethnic Music Fest in Germany.
Top albums April 2021:
Kapela ze Wsi Warszawa / Warsaw Village Band · Uwodzenie / Waterduction · Karrot Kommando (2)
Omar Sosa · An East African Journey · Otá (1)
Christine Salem · Mersi · Blue Fanal (-)
Ballake Sissoko · Djourou · Nø Førmat!
San Salvador · La Grande Folie · La Grande Folie / Pagans / MDC (-)
Hossein Alizadeh & Rembrandt Frerichs Trio · Same Self, Same Silence · Just Listen (9)
Jupiter & Okwess · Na Kozonga · Zamora Label (-)
Antonis Antoniou · Kkismettin · Ajabu! (-)
Femi Kuti & Made Kuti · Legacy + · Partisan (39)
Urban Village · Udondolo · Nø Førmat! (22)
V.A. · Zanzibara 10: First Modern, Taarab Vibes from Mombasa & Tanga, 1970-1990 · Buda Musique (4)
David Walters, Vincent Ségal, Ballaké Sissoko, Roger Raspail · Nocturne · Heavenly Sweetness / Six Degrees (3)
Mariza · Mariza Canta Amália · Taberna da Música / Warner Music Portugal (6)
Dom La Nena · Tempo · Six Degrees (-)
Sakili · Creole Sounds from the Indian Ocean · ARC Music (-)
L'Alba · A Principiu · Buda Musique (11)
Katerina Papadopoulou & Anastatica · Anástasis · Saphrane (-)
Altın Gün · Yol · Glitterbeat (5)
Anansy Cissé · Anoura · Riverboat / World Music Network (10)
Transglobal Underground · A Gathering of Strangers 2021 · Mule 20 (12)
Tania Saleh · 10 A.D. · Kirkelig Kulturverksted (-)
Suistamon Sähkö · Varokaa! Hengenvaara · Kihtinäjärvi / Nordic Notes (-)
Ikoqwe · The Beginning, the Medium, the End & the Infinite · Crammed (24)
Céline Banza · Praefatio · Bomayé Musik Africa (-)
José Alberto "El Ruiseñor" · Mi Tumbao · Tumi Music (-)
Sam Mangwana · Lubamba · MDC / PIAS (-)
Stella Chiweshe · Ambuya! · Piranha (7)
Luís Peixoto · Geodesia · Groove Punch Studios (-)
V.A. · Edo Funk Explosion Vol. 1 · Analog Africa (-)
Lee "Scratch" Perry & Spacewave · Dubz of the Root · Megawave (-)
Andrés Vargas Pinedo · El Fabuloso Sonido de Andrés Vargas Pinedo · Buh (-)
Azmari · Samā'ī · Sdban Ultra (25)
Fay Hield · Wrackline · Topic (-)
Afrika Mamas · Ilanga / The Sun · ARC Music (-)
Anuang'a Fernando & Maasai Vocals · Maasai Footsteps · ARC Music (-)
Sofia Labropoulou · Sisyphus · Odradek (16)
Smadj · Dual · Pschiit (17)
Tao Ravao & Vincent Bucher · Piment Bleu · Buda Musique (21)
Wu Man & Kojiro Umezaki · Flow · In a Circle (-)
Dalinda · Átjárók · Fonó (-)
NMR (foto: press Kapela ze Wsi Warszawa / Warsaw Village Band)