La Femme - Paradigmes (Disque Pointu, 2021)
Along with the groups such as Juniore and L'Imperatrice, the French based group Le Femme, has been central to the burgeoning French indie rock and electro pop scene since their 2010 formation.
La Femme come from Biàrritz, French city on the Bay of Biscay, on the Atlantic coast in the Pyrénées-Atlantiques department in the French Basque Country in southwestern France. It is located 35 kilometres from the border with Spain.
After two EPs, their first album "Psycho Tropical Berlin" was released in 2013, in which surf rock and new wav could be heard. Their second album "Mystere" cemented the bands individualistic attitude to reworking Francophile stereotypes.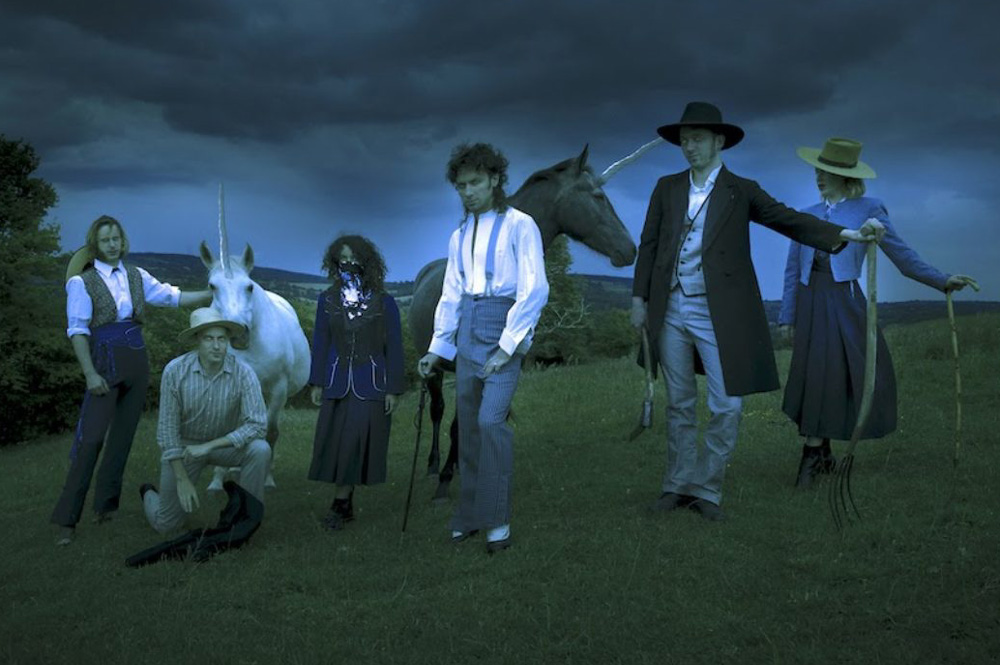 Their particular journey through sound continues on "Paradigmes", a venerably subversive collection of new wave chanson, and simmering punky cabaret, produced by the band themselves and put out on their own Disque Pointu label.
In La Femme music you can hear rock from the sixties and seventies, electronics and hip-hop. Their lyrics are about the uncertain world we live in.
The desire to escape from reality can be seen in all fifteen songs of the album. The explosive performance of the three singers (Alma Jodorowsky, Ariane Gaudeaux, Clara Luciani) intensifies the crazy feeling from most of the new recordings. In addition, songs such as "Cool Colarado", "Le Sang De Mon Prochain", "Disconnexion" are supported by distinctive music videos.
It is therefore time to present La Femme's latest production in our broadcasts to an adequate extent.
NMR (press La Femme)