Four years in the making, Anoura / The Light  sees the return of Malian guitar axeman Anansy Cissé providing another eagerly awaited dose of his trademark desert blues.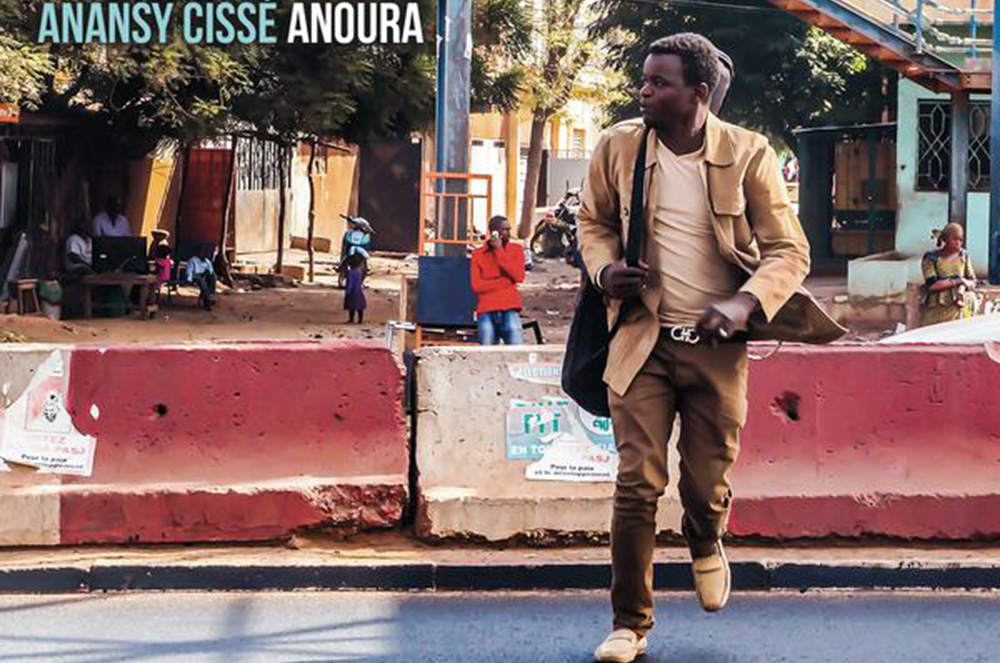 Drawing inspiration from the tumultuous upheaval in his homeland, Anansy offers a positive message in these songs of love, respect and hope for better times ahead.
Remarkably Anansy Cissé began working on this, his second international release, in early 2017. Since then, so much has happened during turbulent times in his Malian homeland, and it's testament to his strength of character that these wonderful songs have finally seen the light of day.
In 2018, Anansy was invited to perform at a peace and reconciliation festival in his hometown of Diré in the Timbuktu region. What should have been a memorable day turned sour when Anansy and several of his band members met an armed group on the road who beat them, broke their instruments and equipment and kept them captive. This sad and shocking experience changed Anansy's outlook on his life as a musician as it seemed he was no-longer even free to move around safely. In his own words, Anansy describes how he "…just didn't feel like it anymore. What was the point of singing about the benefits of love and peace as long as justice and security for all are not assured." Anansy duly turned his back on his life as a performer and retreated to his small home studio where he began to record mainly young artists from the burgeoning rap scene. This at least enabled him to make ends meet, even though his creative heart wasn't totally fulfilled.
It was the birth of his first child that re-kindled his creative drive and motivation to resume work on the album.
It also represented a turning point in the nature of Anansy's lyrics which began to focus less on the deepening political crisis in Mali and more on what he was experiencing in the "here and now" along with subjects close to his heart. He still however remains a close social observer of the problems that surround him which he tackles in songs such as 'Talka', translated as 'Poverty', as well as 'Tiawo', meaning 'Education', where he stresses the need for all children to have access to schooling and opportunities in a poor country like Mali.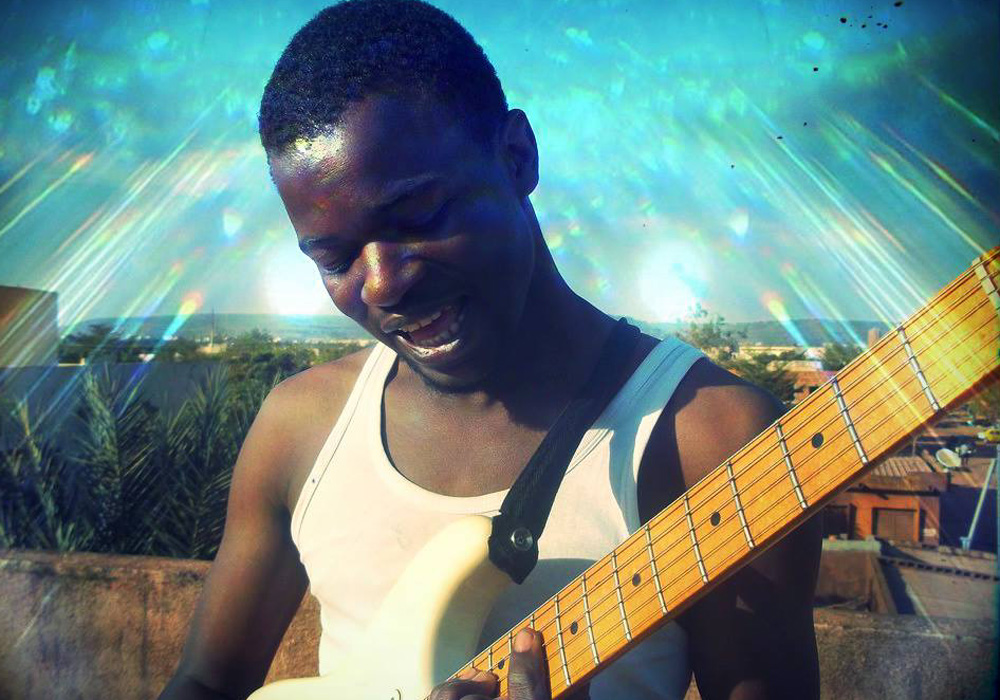 Although very much committed to pushing the envelope of Malian music, Anansy remains firmly grounded in traditional ways of life on tracks such as 'Tiara' and 'Foussa Foussa' where he reminisces to his daughter about the traditional festivities for young people that he knew as a child. Likewise, the beautiful 'Cissé' is a song which pays homage to the long lineage of the great Cissé family of marabouts (religious teachers) from the northern regions of Mali. In typical fashion, Anansy and his faithful collaborators mix traditional rhythms and instruments such as the ngoni and calabash with contemporary sounds and spellbinding guitar riffs and solos.
Another huge blow in Anansy's life was the sad loss of his good friend and legendary soku (single-string fiddle) master Zoumana Tereta.
Two of the album's tracks ('Balkissa' and 'Talka') feature the great man's playing and were recorded very shortly before his death in 2017. These tracks are precious reminders, if ever we needed them, of the musical prowess which enabled him to perform with many of Mali's greatest musicians throughout his career including Oumou Sangaré and Toumani Diabaté. In typical fashion, Zoumana Tereta's playing beautifully punctuates the message of love on the upbeat 'Balkissa', an ode to Anansy's wife Bally and mother of his first daughter Kady.
Anoura is an album entirely sung in the Songhai language, and is full of joy and hope, offering much-needed light at the end of the tunnel after so many dark years in Mali.
At the time of writing, the recent forceful removal of the current government comes on top of years of conflict and violence in Mali, which has been worsened due to the global Coronavirus pandemic. For musicians like Anansy who are not given an official status or financial protection from the authorities, life has become incredibly difficult, however he remains dedicated to spreading his positive message to a new generation of young Malians with hopes that a new and safer Mali can emerge.
Fittingly, the album leaves us with a poignant message in the closing track 'Djam Maganouna' best described by Anansy himself. "In life, the one who is not good, not respectful towards others, will never obtain the respect of his neighbours and will be condemned to a sad and solitary life. Being responsible for one's actions is one of the key conditions for good social cohesion in my beloved Mali."
Riverboat Records (photo: press Anansy Cissé)