We will broadcast the june Transglobal World Music Chart on July 1, 2020 at 8pm.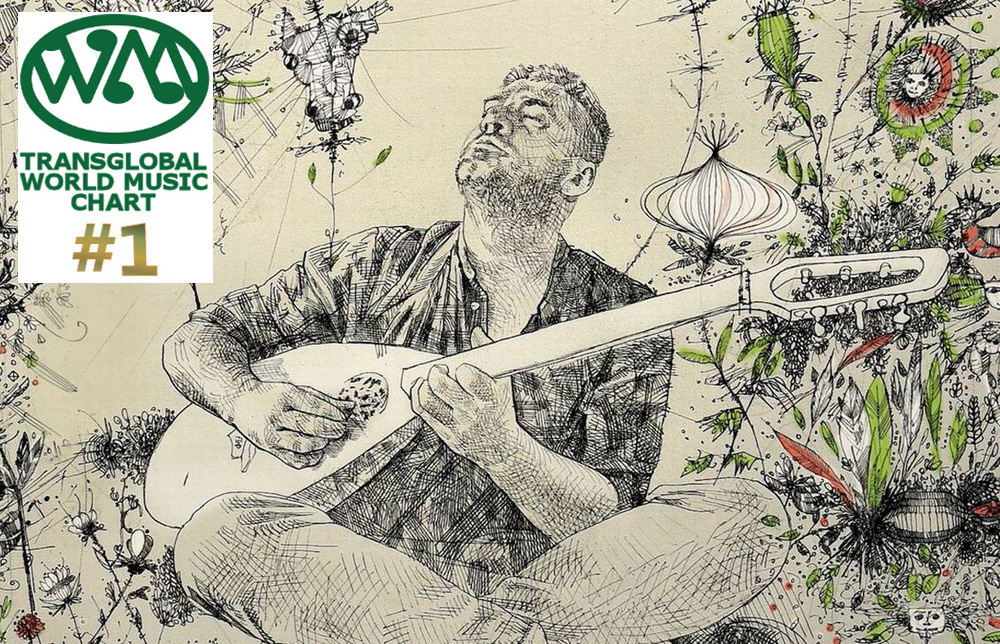 Number one belongs in July 2020 to the Damir Imanovič from Bosna.
"Every great musical form should be so fortunate to have a champion such as Damir Imamović", says producer Joe Boyd. The artist Huffington Post calls 'the king of sevdah music' is both a brilliant and charismatic performer and a tireless innovator who continues to find original ways to connect sevdah's rich past with an expanding and invigorated future. For his new studio album, he assembled an all-star team: renowned bassist Greg Cohen, Turkish kemenche master Derya Türkan and violin virtuoso Ivana Đurić. Legendary producer Joe Boyd, co-producer Andrea Goertler and Grammy-winning engineer Jerry Boys completed the line-up. The album combines Imamović's powerful and exquisite tenor voice with an unusual and rich blend of four stringed instruments to create a seductive and original acoustic sound. Singer of Tales is a deeply moving homage to the art of storytelling.
---
It wasn't at all obvious that Damir Imamović would become a musician, much less a visionary who would lead an insurgency within the world of sevdah. Born into a famous Sarajevo family of musicians, the sounds and words of sevdalinka (sevdah songs) were omnipresent. But Damir resisted his calling and went off to university to study philosophy.
The word sevdah comes from the Arabic sawdah, which means, literally, 'black bile', and has been appropriated from Portugal (saudade) to Turkey (sevda) to express longing and love. The musical form can be traced back to the 15th century and evolved in the cafes of 19th century Sarajevo and Mostar. It became popular across the new nation of Yugoslavia in the 1920s and '30s and was a staple of mass entertainment during the Communist period from 1945 to 1990. Sevdah risked turning into an unfashionable relic of the Tito era, but during the Bosnian war, it took on a new and greater meaning for the young generation, including Damir Imamović.
"When the time came for me to accept sevdah as my calling, it was already the beginning of the 21st century. I hurried to meet its last remaining masters and hunted for old tape reels from private gatherings, rare performances and unusual songs."
Damir Imamović
Once the corner had been turned, Damir became a passionate student of the craft, learning techniques and repertoire from the old masters. They also taught him that sevdah could not stand still, that each generation and each singer must find their own sevdah. He became a tireless advocate – writing, lecturing and, most of all, composing and performing.
His understanding of the depth of the music's history was transformed when he discovered a book by Harvard ethnographer Albert Lord about the Balkan travels of his mentor, Milman Parry, in the early 1930s. Their studies connected 20th century Balkan song to ancient epics that reach back to the time of Homer. Most important, Lord's book placed the universal human need for stories at the heart of this music. Its title is The Singer of Tales and it inspired this album.
---
The road that led to its recording began when Damir heard Turkish kemenche master Derya Türkan at the Sarajevo Jazz Festival.
The kemenche is an ancient bowed instrument, related to Persian and South Asian traditions as well as those of Greece and the Middle East. Türkan's playing has enriched ensembles as diverse as those of Kudsi Ergüner and Jordi Savall. The following summer, Damir joined Derya on the island of Crete for his Turkish makam master-class at the Labyrinth Music Workshop. They discovered they were both musical adventurers and vowed to collaborate to explore the centuries-old links between sevdah and Ottoman music.
After giving a concert in the ancient Dalmatian city of Pula, Damir was approached by American bassist Greg Cohen, who had been in the audience. Damir had long known and admired Greg's work with John Zorn's Masada and Tom Waits. Having recorded and toured with luminaries such as Bob Dylan, Ornette Coleman, Elvis Costello, Laurie Anderson and Willie Nelson, Cohen has always been eager to immerse himself in lesser known musical traditions from across the globe. A Berlin rendezvous of Damir, Greg and Derya inspired them to work towards a collaboration.
To celebrate his 40th birthday in the autumn of 2018, Damir decided to bring the two great musicians to Sarajevo for a special concert and invited Bosnian violinist Ivana Đurić to join them.
Damir first heard her five years earlier in a Sarajevo recording studio and was struck by her beautiful tone and the profound musicality of her fresh approach to sevdah. He invited her to join his band Sevdah Takht soon afterwards. She has been recording and touring with him ever since.
Producers Joe Boyd and Andrea Goertler met Damir on a visit to Sarajevo in 2014 and were instantly enthralled by his singing, and by sevdah. Over the years that followed, they became friends; the birthday concert was an occasion not to be missed. It was a revelation: the four great performers filled the hall with music that was deeply moving and excitingly original. A recording project was born.
"For us as producers, the recording sessions were an extraordinary experience. There was alchemy in the air. We loved working with these four virtuosos as they explored the songs, listened deeply to each other, improvised and found their grooves – creating something genuinely new while paying their respect to the great lineage of sevdah."
Top albums July 2020:
Damir Imamović · Singer of Tales · Wrasse
Bab L' Bluz · Nayda! · Real World
Wu Fei & Abigail Washburn · Wu Fei & Abigail Washburn · Smithsonian Folkways Recordings
Trio Tekke · Strovilos · Riverboat / World Music Network
Danyèl Waro · Tinn Tout · Buda Musique
Matthieu Saglio · El Camino de los Vientos · ACT Music
Transglobal Underground · Walls Have Ears · Mule Satellite
Ghalia Benali & Romina Lischka · Call to Prayer · Fuga Libera
Groupe RTD · The Dancing Devils of Djibouti · Ostinato
TootArd · Migrant Birds · Glitterbeat
Džambo Aguševi Orchestra · Brasses for the Masses · Asphalt Tango
Santrofi · Alewa · Outhere
Moonlight Benjamin · Simido · Ma Case
Tamikrest · Tamotaït · Glitterbeat
Bamba Wassoulou Groove · Dankélé · Lusafrica
Carla Pires · Cartografado · Ocarina Music
La Banda Morisca · Gitana Mora · La Banda Morisca
Alhousseini Anivolla & Girum Mezmur · Afropentatonism · Piranha
Sen Svaja · Kraitis iš Pelkės / Dowry from a Swamp · CPL-Music
Tony Allen & Hugh Masekela · Rejoice · World Circuit
Dembo Konte & Kausu Kuyateh · Kairaba Jabi · Ghosts From The Basement
Marta Gómez · Una Ventana para Soñar · Aluna
Frigg · Frixx · Frigg
Shantel & Cümbüş Cemaat · Istanbul · Essay Recordings
Fra Fra · Funeral Songs · Glitterbeat
Quintet Bumbac · Miroirs · Collectif Çok Malko
Terez Sliman · When the Waves · Kirkelig Kulturverksted
Trad.Attack! · Make Your Move · Made In The Baltics
Lido Pimienta · Miss Colombia · Anti-
Orkesta Mendoza · Curandero · Glitterbeat
Stratis Skarakis · Mono ti nihta thalassa · Aerakis
Maria Mazzotta · Amoreamaro · Agualoca
Nihiloxica · Kaloli · Crammed Discs
Sam Lee · Old Wow · Cooking Vinyl
Aynur · Hedûr / Solace of Time · The Orchard / Dreyer & Gaido
Damily · Early Years: Madagascar Cassette Archives · Les Disques Bongo Joe
Dinastía Torres · Los Duendes de la Marimba · Palenque
Andrew Cronshaw · Zithers · Cloud Valley
Maria Kalaniemi & Eero Grundström · Mielo · Åkerö
Al Bilali Soudan · Tombouctou · Clermont Music
NMR