November Transglobal World Music Chart we will broadcast 6.11. 2019 at 20 o'clock.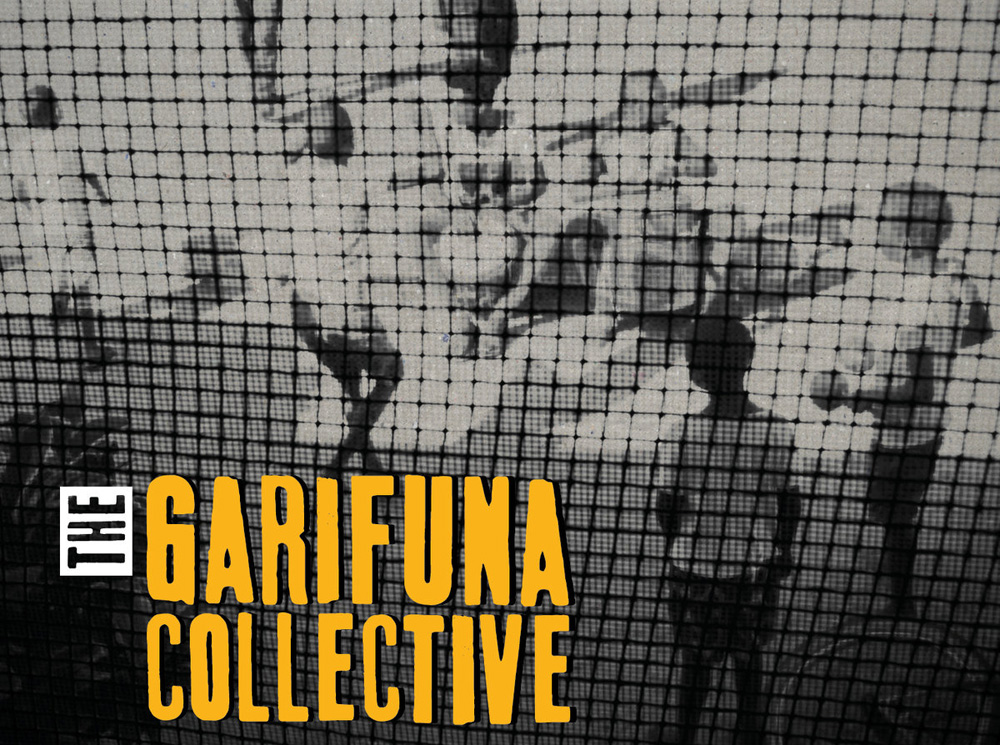 This time we are adding a few sentences to the new first place.
Aban is the new album from Belize's Garifina Collective, their first release since their critically-acclaimed tribute to Andy Palacio in 2014 (Ayo, 2014 Stonetree/Cumbancha). Aban's title translates as "One" from the Garifuna language, and reflects the spirit of unity and self-sufficiency that has kept this Afro-Indigenous people, language and culture alive and fighting in the Caribbean and Central America for over 300 years.
Members of the Garifuna Collective have been making music together for more than 20 years and this album reflects the deep bond between them. In recent years, the band has been experimenting with new Garifuna rhythms, recording concepts, and even some "organic electronic" music and dub techniques. Aban breaks loose to redefine Garifuna music for a new generation, while maintaining strong roots to traditional concepts and identity
Aban brings different traditional rhythms to the forefront – such as Wanaragua and the semi-sacred Hüngühüngün – and creatively juxtaposes them with new melodies from the deep well of Garifuna song. The results are fresh and adventurous; proof that the Garifuna Collective is still at the vanguard of the long journey to bring the Garifuna's soulful and vibrant music to the world.
Complete november chart:
1. The Garifuna Collective – Aban – Stonetreee
2. Tinariwen · Amadjar · Anti- / Wedge / PIAS
3. Habib Koité · Kharifa · Contre-Jour
4. Aziza Brahim · Sahari · Glitterbeat
5. Lakou Mizik · HaitiaNola · Cumbancha
6. Mah Damba · Hakili Kélé · Buda Musique
7. Lajkó Félix & Vołosi · Lajkó Félix & Vołosi · Fonó
8. Baba Zula · Derin Derin · Glitterbeat
9. Kayhan Kalhor, Rembrandt Frerichs, Tony Overwater, Vinsent Planjer · It's Still Autumn · Kepera
10. Rachid Taha · Je Suis Africain · Naïve
11. Ballaké Sissoko & Baba Sissoko · Sissoko & Sissoko · Homerecords.be
12. Dona Onete · Rebujo · AmpliDiversão / Mais Um
13. Otava Yo · Do You Love · ARC Music
14. Laurie Anderson, Tenzin Choegyal, Jesse Paris Smith · Songs from the Bardo · Smithsonian Folkways
15. Vova · Garmi Doç · Ada Müzik
16. Cimarrón · Orinoco · Cimarrón Music
17. V.A. · Pour Me a Grog: The Funaná Revolt in 1990s Cabo Verde · Ostinato
18. Nusrat Fateh Ali Khan and Party · Live at WOMAD 1985 · Real World
19. Baba Sissoko · Amadran · Homerecords.be
20. Jako el Muzikante · Ven al Luna Park · Xurxo Fernandes
21. Hamid Sakhizada · Dai Raft · Lidio
22. Adrian Raso · Gypsybilly King · Asphalt Tango
23. Boban Marković Orkestar · Mrak · Fonó
24. Collectif Medz Bazar · O · In Ouïe Distribution
25. Joseph Tawadros · Betrayal of a Sacred Sunflower · Joseph Tawadros
26. Guía · Caminar Preguntando · Sura / Son del Valle
27. Voces del Bullerengue · Anónimas & Resilientes · Chaco World Music
28. Kronos Quartet, Mahsa & Marjan Vahdat · Placeless · Kirkelig Kulturverksted
29. Udu · Udu · CPL-Music
30. Acid Arab · Jdid · Crammed Discs
31. Mísia · Pura Vida (Banda Sonora) · Galileo Music Communication
32. Mara Aranda · Sefarad en el Corazón de Turquía · Mara Aranda
33. Oum · Daba · Lof Music / MDC
34. Authentic Light Orchestra · The Sky Is Cloudy · Naxos World
35. V.A. · Just Around the Bend: Survival and Revival in Southern Banjo Sounds · Smithsonian Folkways Recordings
36. Vedan Kolod · Wolf's Path · Firestorm Production
37. V.A. · We Have Come to Testify: There Is so Much We Want the World to Know · Wantok Musik
38. Melinda Balogh · Napkerék · Fonó
39. Parno Graszt · Már Nem Szédülök / Rolling Back · Fonó
40. Constantinople & Ablaye Cissoko · Traversées · Ma Case
NMR