The first position of the November Transglobal World Music Chart this time belongs to "Inti Watana – El Retorno del Sol" by Bolivian singer Luzmila Carpio.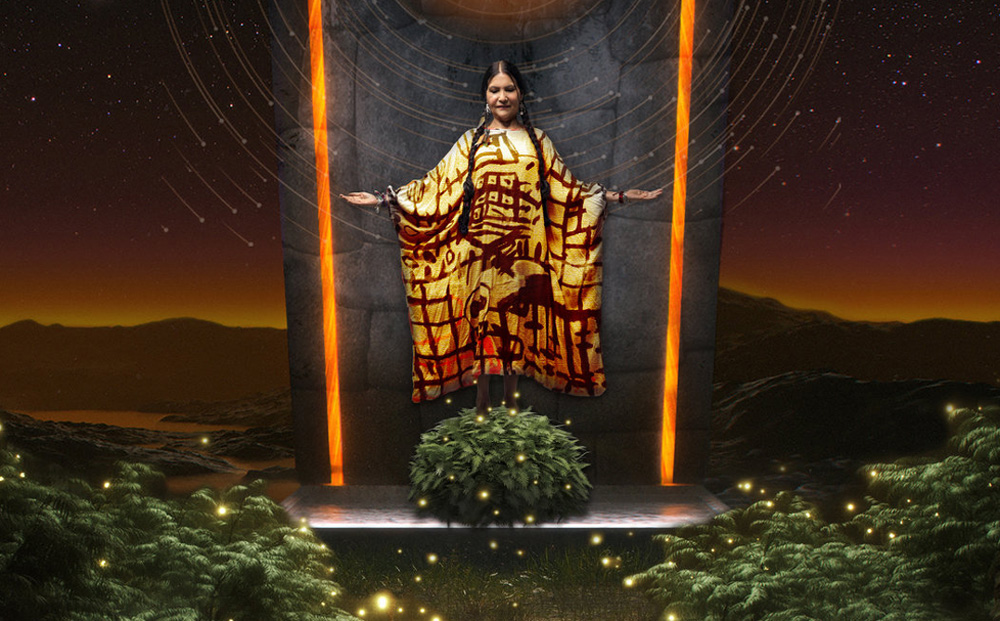 ---
The iconic voice of Luzmila Carpio rings out from the Andes, spreading messages of indigenous struggle, female empowerment and unceasing love for both the people and planet around us.
An undeniable icon of Bolivian Andean culture whose career spans multiple decades, Luzmila has released more than 25 albums (there's a reason that Rolling Stone described her as"one of the most prolific indigenous singers of South America"), inspiring millions while singing in both her native Aymara-Quechua language and Spanish.
More about this singer can be found at: https://luzmilacarpio.bandcamp.com/album/inti-watana-el-retorno-del-sol
Top albums November 2023:
Luzmila Carpio · Inti Watana / El Retorno del Sol · ZZK [5]
Catrin Finch & Aoife Ní Bhriain · Double You · Bendigedig [6]
Batsükh Dorj · Ögbelerim: Music for My Ancestors · Buda Musique [12]
Idrissa Soumaoro · Diré · Mieruba [8]
Dudu Tassa & Jonny Greenwood · Jarak Qaribak · World Circuit [1]
Mari Kalkun · Stoonia Lood / Stories of Stonia · Real World [2]
Leon Keïta · Leon Keïta · Analog Africa [15]
V.A. · Lost in Tajikistan · Riverboat / World Music Network [4]
Bixiga 70 · Vapor · Glitterbeat [-]
Mokoomba · Tusona: Tracings in the Sand · Outhere [3]
Les Mamas du Congo & Rrobin · Ya Mizolé · Jarring Effects [-]
Yungchen Lhamo · One Drop of Kindness · Real World [11]
Kayhan Kalhor and Toumani Diabaté · The Sky Is the Same Colour Everywhere · Real World [7]
Aga Khan Master Musicians · Nowruz · Smithsonian Folkway Recordings [30]
Emilia Lajunen · Vainaan Perua: Satavuotinen Sakka · Nordic Notes / CPL-Musicgroup [22]
Ayfer Düzdaş · Kilomên Arxawûnê · Ayfer Düzdaş [-]
Miranda · Uma Mulher na Cidade · Jaro Medien [13]
Santrofi feat. Omniversal Earkestra · Deep into Highlife: Live in Berlin · Outhere [-]
Ana Carla Maza · Caribe · Persona Editorial [-]
Tinariwen · Amatssou · Wedge [10]
Koum Tara · Baraaim El-Louz · Odradek [-]
Alam Khan, Arjun K. Verma, Del Sol Quartet · The Resonance Between · AMMP [-]
Sangit · Ooroo · Riverboat / World Music Network [-]
Mo' Horizons · Mango · Agogo [-]
Genticorum · Au Coeur de l'Aube · Genticorum [-]
Ziya Tabassian · Remembrances · Bostan [-]
Yamandu Costa & Domingo El Colorao · De Vida y Vuelta · Bagual Productions [16]
Times New Román · Jól Élünk · Times New Román [-]
Matthieu Saglio · Voices · ACT [9]
Chango Spasiuk · Eiké! (Entrar en el Alma) · Chango Spasiuk [25]
Abdo Buda Marconi · Oltremura · Felmay [-]
Pekko Käppi & K:K:H:L · Credo · Rockadillo / Nordic Notes [37]
Rüüt · Kiriküüt · Nordic Notes / CPL-Musicgroup [-]
Aysay · Köy · No Bounds Music [-]
Christine Salem & Dj Click · Mon Rési · No Fridge [-]
Oriane Lacaille · Iviv · Ignatub / MDC / PIAS [-]
Faratuben · Changement · Gülbaba [-]
Bombino · Sahel · Partisan [-]
Mohammad Motamedi & Rembrandt Trio · Intizar · Just Listen [-]
Krilja · Sosnitsa: Roma Music from Russia & Eastern Europe · Liljans Musik [-]
NMR
Ángel Romero (US), Araceli Tzigane (ES), Juan Antonio Vázquez (ES)
Current active members:
Alexis Herrería (MX), Rosângela Britto (BR), Ula Nowak (PL), Liana Cisneros (PE), Banning Eyre (US), Magda Tejchma (PL), Seth Jordan (AU), Tony Hillier (AU), Charlie Crooijmans (NL), Nigel Wood (IE), Dore Stein (US), Roger Holdsworth (AU), Madan Rao (IN), Gil Medovoy (US), Chris Heim (US), Ciro De Rosa (IT), Scott Stevens (US), Hendrick T S Foh (MY), Cliff Furnald (US), Rob Weisberg (US), Toni Polo (FR/ES), Nicolás Falcoff (AR), Masakazu Kitanaka (JP), Jordi Demésenllà (ES), Rafael Mieses (DO/US), Luís Rei (PT), Jean Trouillet (DE), Evangeline Kim (US), Willi Klopottek (LU/DE), Alejandro López (ES), Jon Kertzer (US), Ken Stowar (CA), Jiří Moravčík (CZ), Mu Qian (CN), Carlos Ferreira (PT), Gil Rouvio (IL), Bouna Ndiaye (SN/US), Kutay Derin Kuğay (TR), Robert Gregor (SK), Yatrika Shah-Rais (IR/US), Armen Manukyan (AM), Rolf Beydemüller (DE), François Bensignor (FR), Eleni Ziliaskopoulou (GR), Marija Vitas (RS), Jaïr Tchong (BE), Enrique Blanc (MX), Tiago Lucas Garcia (BR), Zekeriya S. Şen (TR), Benjamín Muñiz (PR), Daryana Antipova (RU), Mika Kauhanen (FI), Luisa Piñeros (CO), Toni Pennacchia (US), Chen Hanzi (CN), Takuya "Salam" Unagami (JP), Janaína Ávila (BR), Roger Short (UK), Ankur Malhotra (IN)
More at: https://www.transglobalwmc.com/