Transglobal Underground - Walls Have Ears (Mule Satellite, 2020)
It's unbelievable, but Transglobal Underground has been active on the music scene for 30 years.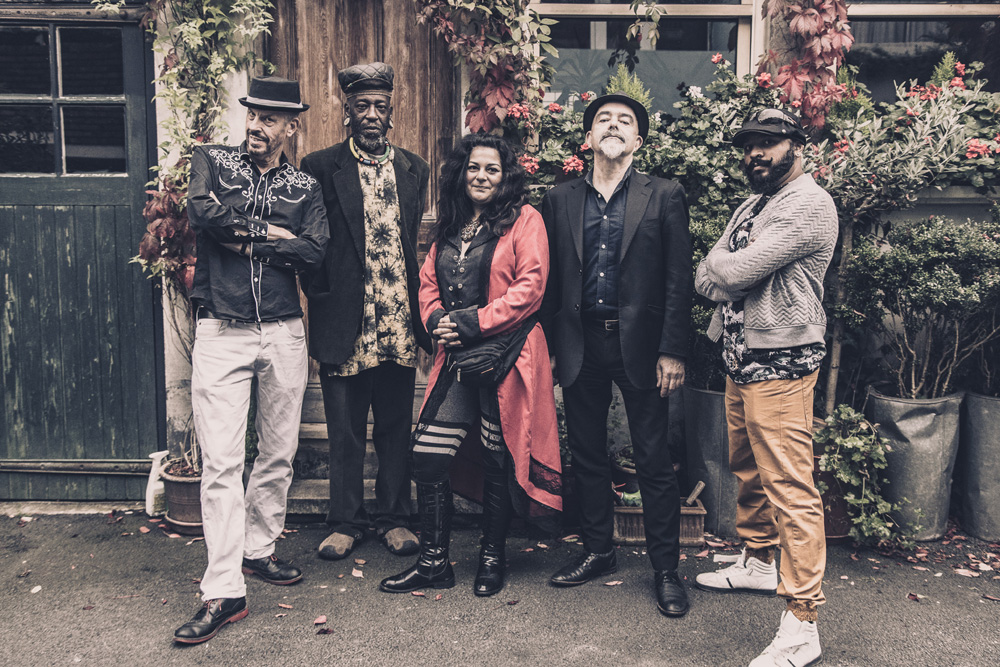 Transglobal Underground was founded in 1990 by Tim Whelan and Hamilton Lee, musicians previously active in in the English neo-romantic group The Furniture.
I'll never forget how in 1989 (it was before the Gentle Revolution) the Furniture miraculously turned up playing the 'Dom odborov' in Bratislava. Together with some friends, we ended up in a room in the Carlton Hotel later that night at their personal invitation. Although the band members wanted to continue in one of Bratislava's clubs, the possibilities were quite limited at that time.
I later met with members of Transglobal Undeground on a further two occasions when they played Bratislava. Both took place at the 'Za zrkadlom' venue. In 2007, i interviewed Tim Whelan in person, but the hotel room situation from 1989 never happened again.
We can now revive the music of Transglobal Underground thanks to their new album "Walls Have Ears".
So, it's a welcome return for original bassman Nick Dubulah and vocalist Natacha Atlas. The latter lending her distinctive Middle Eastern flavoured vocals on three tracks here. Most notably the standout "Ruma Jhuma" and the appropriately haunting "Future Ghost." Wordsmith and storyteller TOUP is also present and very much correct, as are percussionist Inder Goldfinger (another original member) and sitarist Sheema Mukherjee.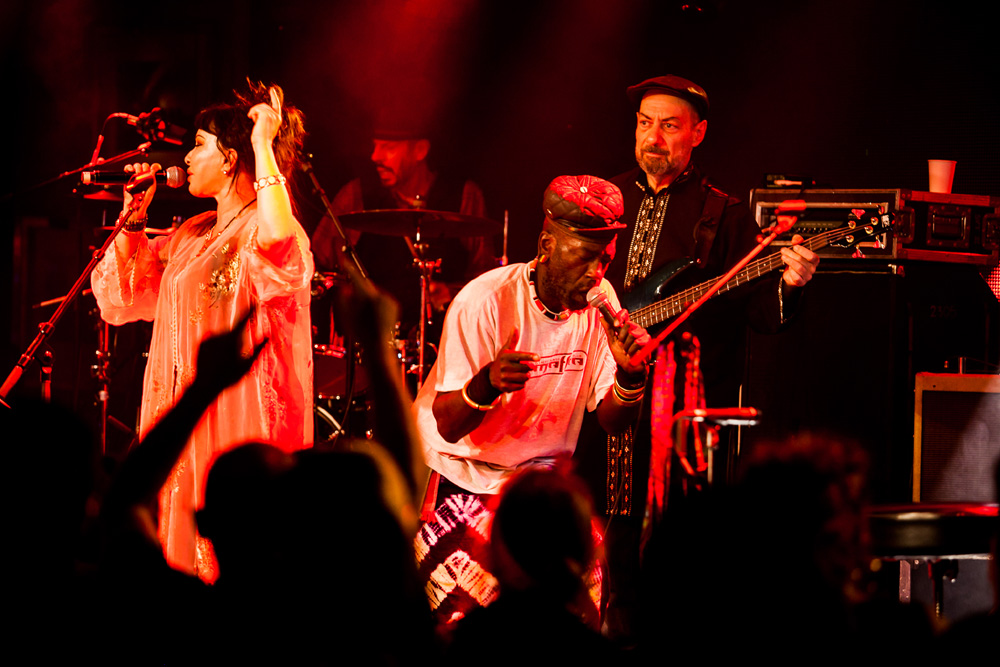 The sound is a well woven combination of dubby basslines. South Asian, Middle Eastern and North African influences with soul, gospel and electronica. They've never been afraid to get pollical, as here on "The People Carrier" which features the excellent Ingrid Webster (vocalist with TGU spin-off London Zulu) and Dubulah's bass to the fore. But they can also be playful (check out the 1970s TV theme music meets Indian instrumentation' combo of "Polo Neck"). Tunisian vocalist Nawel Ben Kraiem takes the lead on the beautiful "Chants Sans Adresse" and the whole thing closes with the bubbling sanctified "Way Down The River (Part One)" on which Ingrid Webster trades vocals with former Bomb The Bass vocalist Loretta Heywood.
This is an album that finds room for feted UK jazz trumpeter Yazz Ahmed, harpist Julia Thornton and blues guitarist Adam Blake. And in the mix throughout are the multi-instrumental Transglobal backbone of Hamid Mantu and Tim Whelan.
You can hear about the current creation of Transglobal Underground in our broadcast.
Robert Gregor (foto: press Transglobal Underground)