Moken - Missing Chapters (Kenneth Nunga / Moodswing Records, 2019)
Sometimes you need to go back and recover what was lost. That urge haunted Moken, the Cameroonian-born, Atlanta-based artist, songwriter, and designer, who could not stop thinking about what was missing from his debut album, the sounds he had yet to bring into the world.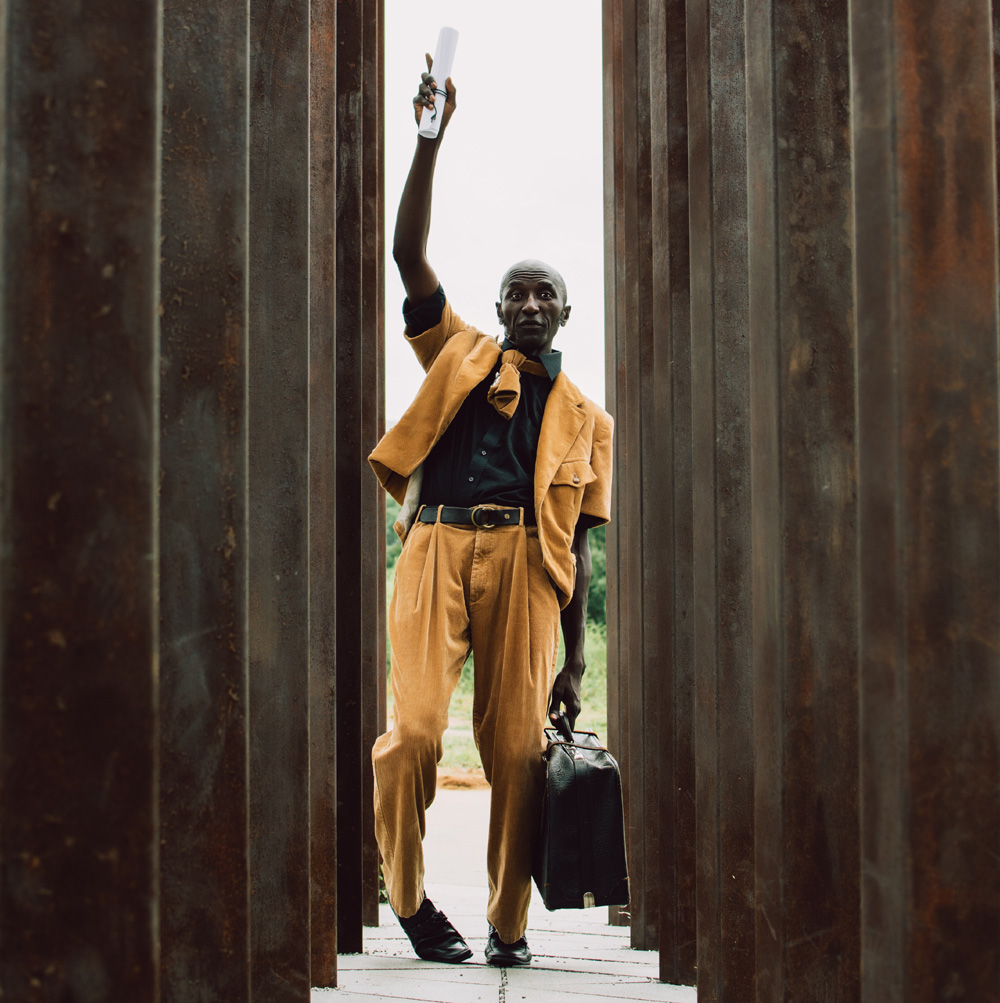 There was one song in particular: "Mi Amor," a song written on the ngoni Moken's friend from Mali had brought him, after he heard the how Moken found his own idiosyncratic way of playing the harp-like instrument in his friend's African shop. The song didn't make Chapters of My Life, Moken's first release produced by Blick Bassy, but that didn't feel right. "It's a song calling out to my future wife, as if I were sitting in a lonely garden, on an instrument that was a spiritual gift from my close friend," says Moken. "I had to record it."
He did, along with several other new and reframed songs, for Missing Chapters (release: August 8, 2019). Moken took the reins for this companion release, drawing on a close circle of Atlanta musicians and friends to inspire and record things just the way he wanted. It marks the liberation of a highly unusual, wildly creative voice, one that fully embraces a range of African styles and ideas, then puts them through the lens of migration and exile. Throughout the gentle, curious songs, however, a positive force resonates. It's the sound of hope from a person, an artist who simply won't give up.
"Moken's voice is a recognizable deep baritone whether he's singing or answering the phone." –OkayAfrica
"How can you not perk up your ears and want to listen to more?" –PRI's The World
"Hot chocolate for the ears" –PopMatters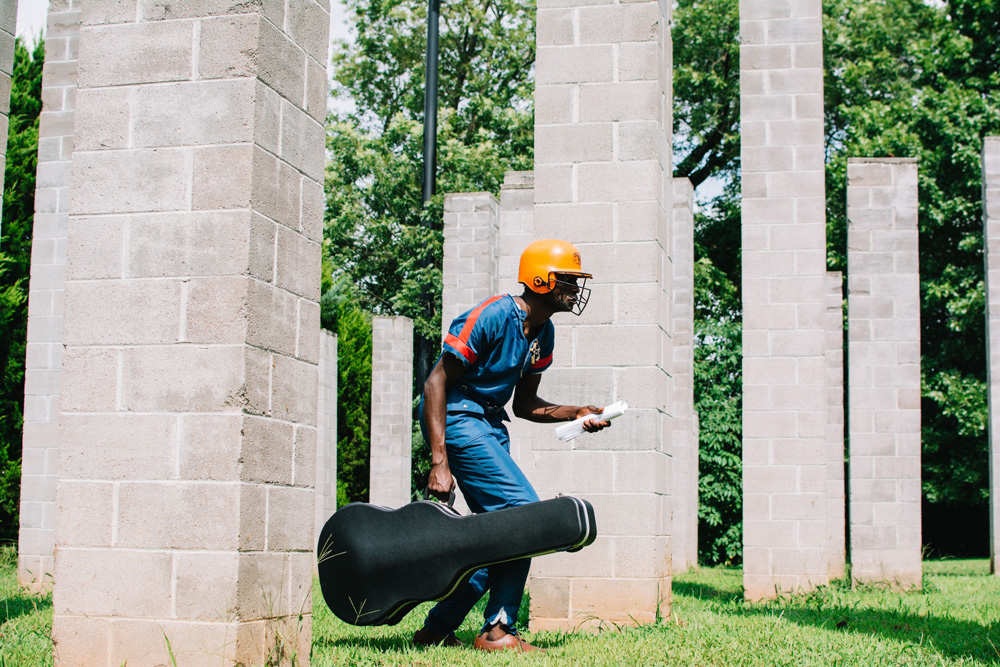 Missing Chapters' genesis was years long, but the final push came after Moken was falsely accused by a shady landlord, arrested by shady cops, and put in prison for a week.
There, he faced one of his darkest hours: "I thought about ending my life," he recalls. "I prayed. Then suddenly, my determination kicked in. I knew I had to finish this album, no matter what it took."
It took the kind of dedication the emigre visionary was used to applying to his work. He had seen it all–fleeing strife, living in his car to study at design school in Detroit, the grueling work life of a small business owner–but remained undaunted. He got released, the trumped-up charges were dismissed outright, and he turned to his close friend, recording engineer, percussionist, and upright bassist Bill Giwen, for help reviving his life's musical missing chapters.
The refrain of finding and nourishing confidence despite grim setbacks runs through Missing Chapters. It comes to the fore on songs like "U Nla," a track that mashes up hints of classic Dave Brubeck with the angular, gritty panache of Malian blues master Ali Farka Toure. "It means 'You can,'" Moken explains. "Even if you have doubt. The song tells a story about the two greatest fishermen in the village who knew the secret of fish. They went on their last run and sold their huge catches to the rich neighbor in the next village. The villagers are sitting expecting them to come back with the catch. They realize that they are not coming and that they can fend for themselves. The village women can help, the young kids can help. We can all do it. I can produce my own music. You can do what you need to do."
Like "U Nla," many of Moken's songs merge a highly personal moment, a cri de coeur, and a tribute to great musicians who have gone before. "Retro Africa" is a rollicking shoutout fest honoring some of Africa's brightest musical stars. "Sing a Song" is Moken's personal response to Bob Marley's "Redemption Song," while the blazing hope of "Your Sun is Rising" sprang from a decades-long addiction to a Sarah Vaughn tape. Moken's warbling falsetto and rich baritone capture some of the great singer's elegant phrasing, and the result is hard to resist.
"I pulled into my driveway after work one day," Moken recalls. "I turned off the tape, and the chorus came to me. The sun is the love of my life coming. Rain is falling. My love is watching me, and she's going to step in at the right moment."
Friends have stepped in to support and encourage Moken at the right moments, adding just the right elements from their own musical lives to Missing Chapters. Giwen called on good friends and top musicians, including drummer Raphael Periera (who tours with Janelle Monae) and violinist and flautist Marla Feeney. "I told Marla that I'd never played Western classical music, but I love it. I asked her to capture some classical feeling even though 'Mi Amor' is a more African traditional song," Moken recounts. "When she played, I would scream when she captured something. I would say yes, that's the feeling!"
The feeling made it all worthwhile and launched Moken into a new phase of creativity. "This is a feelings album. Whatever felt right, we kept it," reflects Moken. "This album has given me the musical wings I always wanted, the wings to fly and create."
Moken + NMR (photo: press)