Flamming Lips – King's Mouth (Bella Union 2019)
King's Mouth sees the iconoclastic outfit once again tread uncharted territory. These 12 new originals are threaded together by cinematic narration courtesy of The Clash's Mick Jones.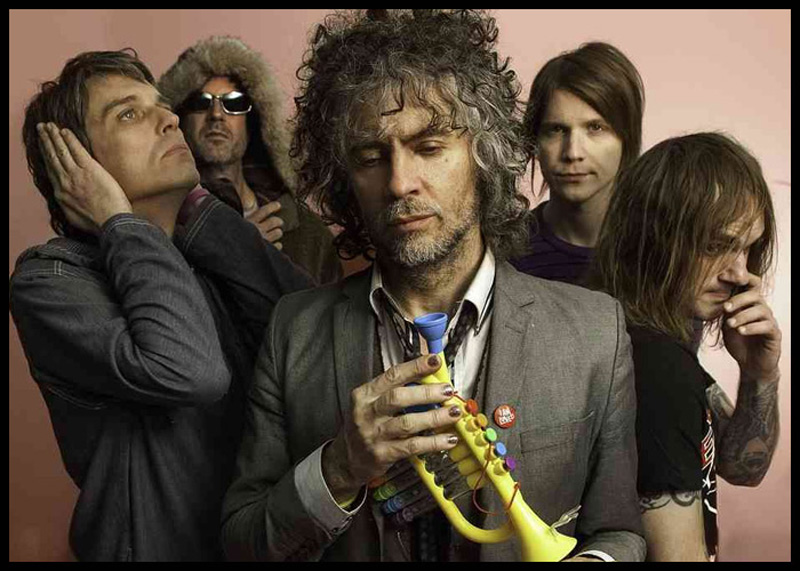 Additionally, the music parallels front man Wayne Coyne's immersive art installation of the same name.
Introduced in 2015, the installation has showcased its psychedelic visuals and soundscapes through North America in museums such as Meow Wolf in Santa Fe, NM, the American Visionary Art Museum in Baltimore, MD, the Pacific Northwest College of Art Portland, OR and Wayne's own creative space, The Womb, in Oklahoma City, OK. A true handcrafted marvel, it consists of a giant metallic head that welcomes spectators inside. Once inside of the foam month, an LED lightshow begins in tandem with music from the album. Now, the record doubles as the sonic companion to the exhibit and allows fans to experience the aural side at any time.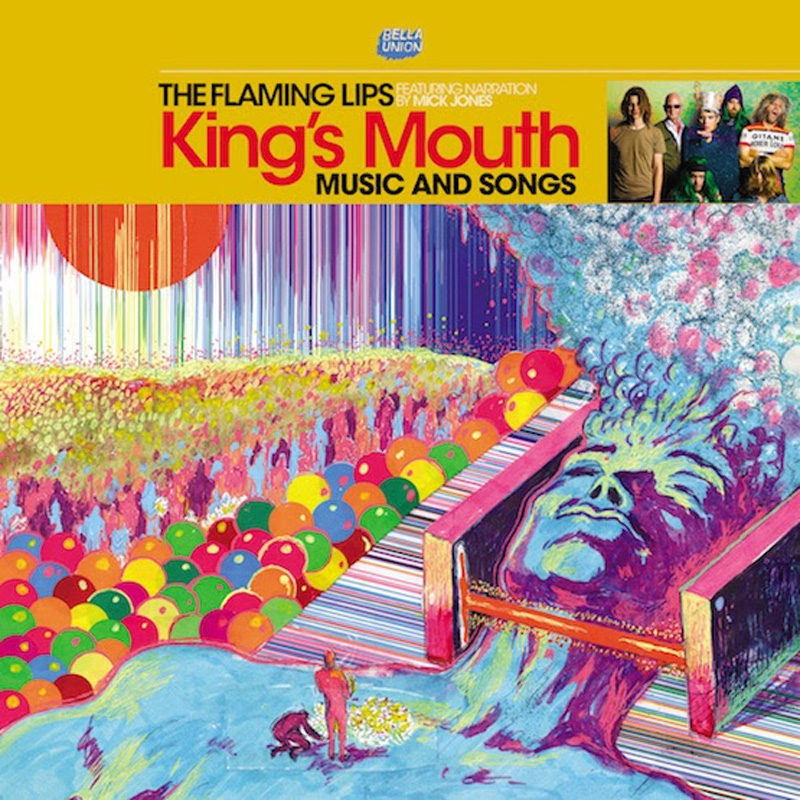 Further expanding this multi-faceted world and detailing a fascinating creation myth, the accompanying literary tome, King's Mouth: Immerse Heap Trip Fantasy Experience tells the story of the King's Mouth through words and visuals by Coyne, adds yet another dimension to the project, which ranks among the band's most ambitious thus far.
About the vision, Coyne wrote: "The King's Mouth immersive/child-like qualities are born from the same spark and womb as The Flaming Lips live performances. The King's Mouth adventure was made for humans of all sizes, ages, cultures, and religions."
The Lips recently teamed up with The Colorado Symphony Orchestra for an encore performance of their seminal and celebrated 1999 offering, The Soft Bulletin, from top-to-bottom at Denver's Boettcher Concert Hall. This follows up their original 2016 performance of The Soft Bulletin together at Red Rocks Amphitheatre—noted by critics as one of the most important events ever held at Red Rocks in their 75-year history.
NMR (photo: press)