Three years after a Belgian label released the album Meadows, the internationally acclaimed ensemble Clarinet Factory moving on to the next stage of its fascinating journey of discovery of the sonic possibilities of clarinets and of music in general. The ensemble's new album has raised to new, unsuspected heights our understanding of the term crossover and of clarinets as such!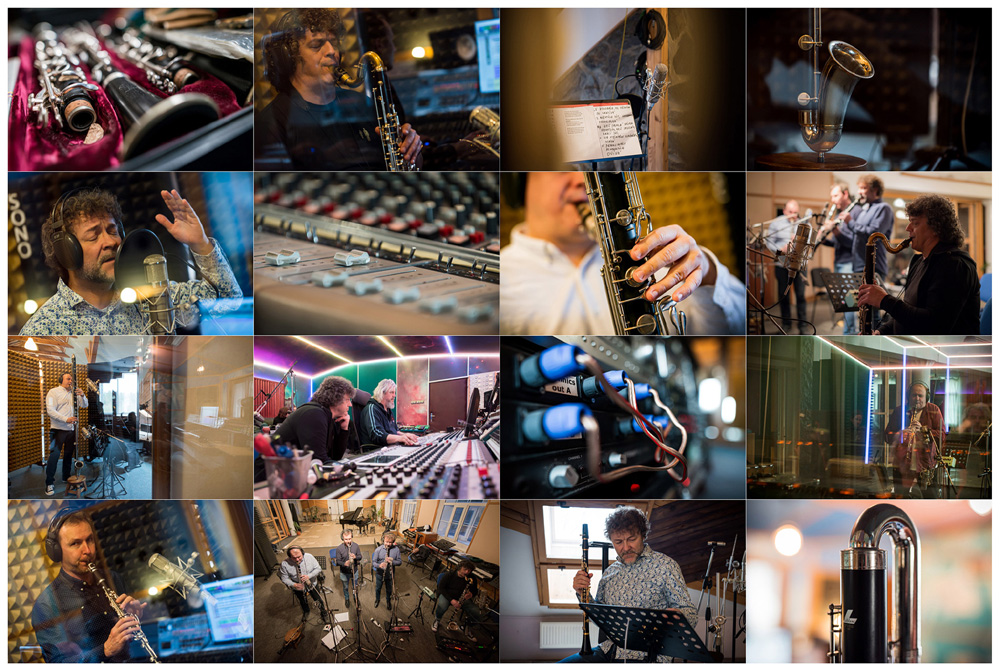 "In our creative work, we try not to present the clarinet in an expected way that the listener already has in mind. When we interweave the sounds with effects, we get a completely new colour and mood, and we really almost forget that we're clarinettists, and we adapt the way we play accordingly. Simply put, we play the music the way we hear it at the moment. When the music feels like it's for bass, we imitate one; when it feels like klezmer, we imitate that, too. We even imitate animal noises or sonorities reminiscent of the pipes of folk music or of overtone singing. Many of these playing techniques are carried over from contemporary classical music, like various kinds of slap tones, multiphonics, and echo tones, so these are skills we already learned long ago as students. It's just that we're not afraid to use these techniques for our 'non-classical' image," says the group's leader Jindřich Pavliš, revealing the magic that enables Clarinet Factory to enchant listeners with its spellbinding sonic imagery.
That imagery combines elements of alternative, jazz, and world music with daring sonic experiments, classical song form, and settings of cosmopolitan texts in English, Czech, and Spanish, enveloped by the silky voice of Vojtěch Nýdl.
Unlike in its earlier albums, this time Clarinet Factory is putting more emphasis on its own intimacy as a tightly-knit ensemble. Another important aspect is that the new album Pipers was recorded almost live at the renowned Studio SONO with contributions from the sound magician Milan Cimfe as a guest artist who added a touch of "rock energy". With the authenticity and rawness that is so typical of their live performances in combination with the use of innovative electronic and acoustical instruments, from equipment for special effects to an electronic clarinet and even loopers, Clarinet Factory has achieved a sound that is unique anywhere in the world!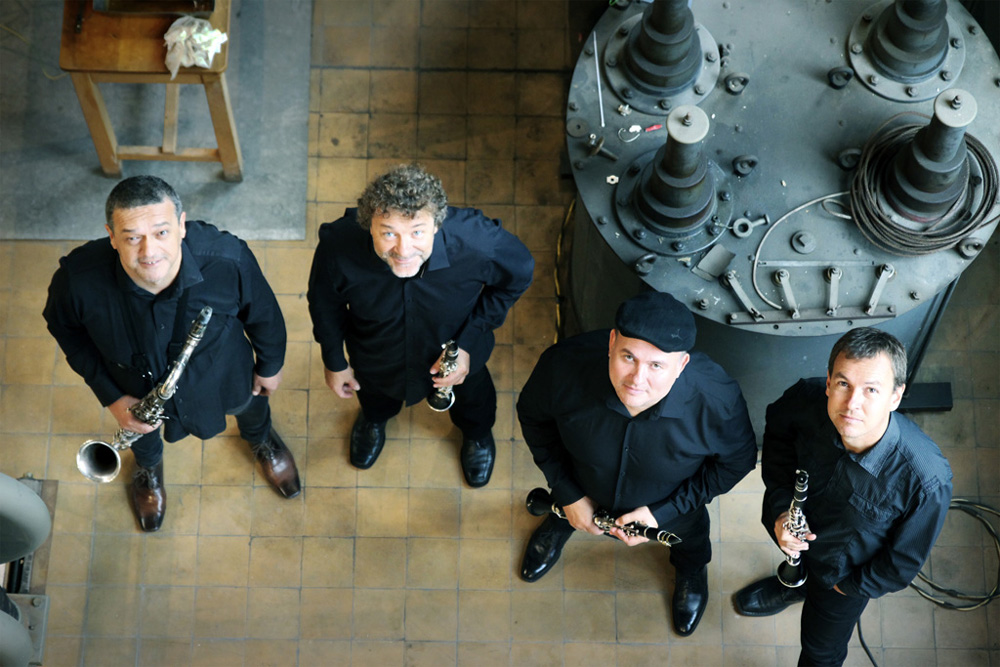 "We have been intimately familiar with some of these effects and techniques for years, so we can imagine what various, delays, reverbs, octavers, or harmonizers will do. But there are millions of settings you can use, and we have them set up so we can work with them the way we want to right on stage like musical instruments. At the same time, we're trying out new algorithms of effects, and we're learning how to control loopers so they're not in control of us. It so happens that loopers are a brand new chapter for us that we're using for the first time on the album Pipers. They expand our possibilities incredibly. They're even capable of turning the quartet into a real big band," says Pavliš with a smile.
Along with all of this, the album also has a striking cover from the workshop of the renowned graphic designer Pavel Fuksa, who has employed his characteristic style to create an image depicting what he describes as "the chemical composition of exhaled air that makes a clarinet sound".
"But this can also be understood figuratively. Our music as a whole is the result of the effect of various elements, our different personalities, or a variety of styles… And all of these things are important," adds the leader of the four-member group consisting of Luděk Boura, Vojtěch Nýdl, Jindřich Pavliš, and Petr Valášek, who have successfully presented their artistry at such international events as Mundial Montréal, Classical:NEXT, and WOMEX, and it is certain that with this new album the list will keep growing.
Supraphon and NMR (photo: Lukáš Kadeřábek)