Glass Animals - Dreamland (Polydor Records, 2020)
This year we were able to see the British group Glass Animals for the second time at the Pohoda festival. Songs from their third album "Dreamland" would probably be missing from their performance.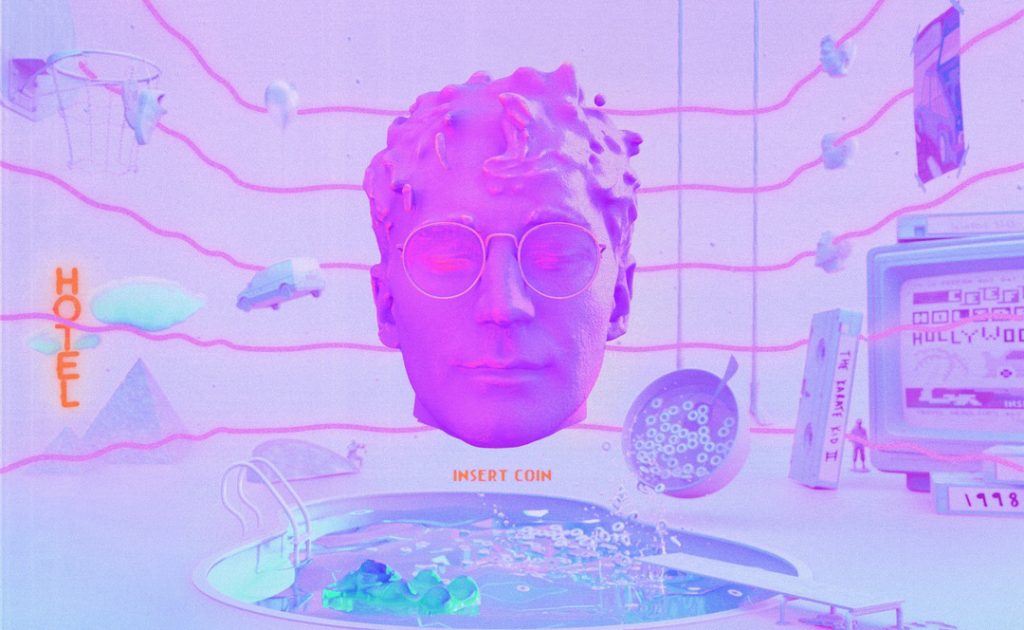 We are glad that we can enjoy their new recordings at least through a new album, which is released exactly in the middle of summer.
"Intelligent pop" is the expression that many of us would think of as an oxymoron, but the thing is true for the work of the great British band Glass Animals.
The members of Glass Animals have known each other since they were thirteen, but they founded the band only seven years ago. In 2012, they released EP "Leaflingsand" shortly after that, Paul Epworth got to see them perform live in London; they soon became the first release of his new label, Wolf Tone.
Their debut "Zaba" received a rating of 8/10 by NME, Q, DIY, and Clash. In May 2016, they released their second album, How to Be a Human Being, which marked their final breakthrough among the hottest bands of the day. A former student of neurology, singer Dave Bayley, has distinguished himself as a great observer and narrator of the stories of ordinary people. 
In the past Bayley had been afraid to write about himself ("I always thought it was selfish," ), but on the deeply moving final track of 'How to Be a Human Being', 'Agnes', Bayley opened up about a friend he lost to suicide. 'Agnes' quickly became a fan favourite, and this reaction, as well as Bayley's experiences working with other artists who wrote about themselves, opened him up to the possibilities of writing autobiographically.
This change in viewpoint was also impacted by trauma period for the band.
In July 2018, having toured their Mercury-nominated album 'How to Be a Human Being' around the globe and preparing for a summer of festivals, drummer Joe Seaward was hit by a truck in Dublin while cycling his bike, breaking a leg, fracturing his skull and suffering from severe brain damage. "Everyone was very close to losing a friend, a brother, a boyfriend, a son and a bandmate," Seaward candidly explained.
Glass Animals put the band on pause while Seaward underwent rehabilitation, having to re-learn how to walk, talk and drum again. This resulted in a fresh perspective, and lyrically 'Dreamland' charts from Bayley's first ever memories up to the present day.
Despite these sticky moments, though, 'Dreamland' is stuffed with effervescent nuggets of pop gold. It's a sun-drenched record of summer tunes that will sound even better when heard at festivals with a tinnie in hand.
We will give you the opportunity to listen to their new songs in our broadcast.
NMR (photo: press Glass Animals)