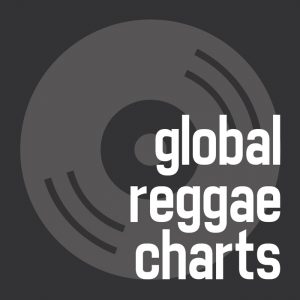 A new issue of the Global Reggae Charts magazine is out now. This month we tip our proverbial hats to one of the legends of the genre, Dennis Brown, whose work has been re-contextualized by plenty of talented guests on "King Jammy Presents: Dennis Brown – Tracks Of Life"; topping the album charts made for an easy decision. We also feature an exclusive conversation with General Zooz of the Reggae Rajahs, who shares a business-minded perspective on the role the group's 10,000 Lions Sound System and Goa Sunsplash festival have played in the expansion of reggae across India. As always, we also hear from our voters: Hanover, Germany, duo Zoë and P-Nut of the monthly radio show "Wha Gwaan," plus Charli Urrego from Bogotá, Colombia, who is the founder and host of the "Legado Africano" radio show.
Moving on to the charts, other notable releases on the album side include Protoje, down two spots at #3, before Beres Hammond's "Never Ending" debuts at #4. Groundation and Agent Sasco both remain in the top ten for the second month, while Manudigital's "Bass Attack" brings a retro digital style to #8. Further debuts come from the supergroup Kingston All Stars, the heavyweight force of Alpha Steppa & Nai-Jah, and the latest from the UK group Capital Letters featuring JB. Black Uruhu climbed seven spots to #12, Dubmatix's "King Size Dub Special" reentered at #19, and Etana's "Reggae" Forever at #15 has now charted for an impressive eight months!
Beres Hammond's "I'm Alive" leads the singles chart, with Lila Iké's "Second Chance" and the irrepressible Koffee's "Raggamuffin" rounding out the top three. Two Chronixx collabs come next, with Alborosie and Protoje, respectively; Mortimer also makes an impact with "Careful" debuting at #9. Perennial act Third World's new "Loving You Is Easy" is #11, just ahead of Bulby York, who fell slightly to #12. Macka B – "Bad To Your Own" – and Tarrus Riley – "Guess Who" – also show up in the latter half. Overall, Alborosie edges out Protoje and Beres Hammond with three tracks on the chart to their two apiece.
The "Peng Peng Riddim" remains atop the riddim charts for the second month, with the reentry of the "Wizzle Riddim" runner-up. Giddimani maintains a presence at #3, and Green Lion Crew contributes the only new listing, the "Militant Step Riddim" at #4, just ahead of the "Artibella Riddim."
Global Reggae Charts – December 2018:
01. Beres Hammond – I'm Alive
02. Lila Iké – Second Chance
04. Alborosie & Chronixx – Contradiction
05. Protoje – No Guarantee feat. Chronixx
07. Beres Hammond – Land of Sunshine
08. Manudigital – Bad feat. General Degree
10. Kabaka Pyramid & Damian Marley – Kontraband
12. Bulby York – Lots of Signs feat. Christopher Martin & Beenie Man
13. Yaadcore – No Fenke Fenke feat. Shanique Marie & Kabaka Pyramid
14. Capital Letters feat. JB – The Roots
16. Macka B – Bad to Your Own
17. Tarrus Riley – Guess Who feat. Mykal Rose
18. Alborosie – The Unforgiven feat. Raging Fyah
19. Groundation – Fossil Fuels
20. Alborosie – Too Rock feat. Beres Hammond
Listen to the program: