Normally, our festival would be held as we had known it for ages. However, four days long Folk Holidays 2020 weren't usual at all. Simply Covid.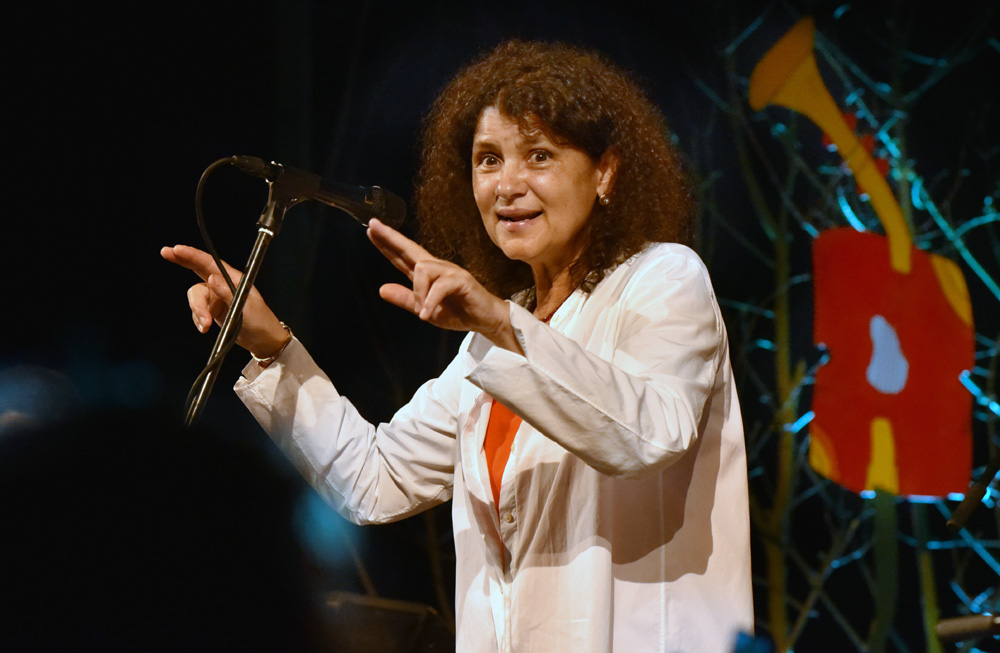 The audience was full of people wearing colourful face masks, at that time homemade masks were still allowed, covered in a smell of disinfection, but surrounded by the Magic country of Rostislav Pospíšil and united by the joy of concert mood, which everyone had been missing for so long. Moreover, that was the moment when some of us realized, that without live music our lives weren't fulfilled and how much we had missed it.
There were two reasons to look forward to that special concert:
Firstly, it was Iva Bittová and her music, which always offers an extraordinary experience and, secondly excitement and joy were in the air, because everyone who came knew, how to enjoy those unique moments of musical adventure. Suddenly, everyone was given a chance to forget all troubles for a few moments and sing along the songs we are all familiar with. Songs from Iva's folk repertoire with a choir Babačka or those from AG Flek with Ivo Viktorín. As the journalist Ondřej Bezr mentioned: all those who were present created the magic, but absolutely natural, nearly familiar atmosphere.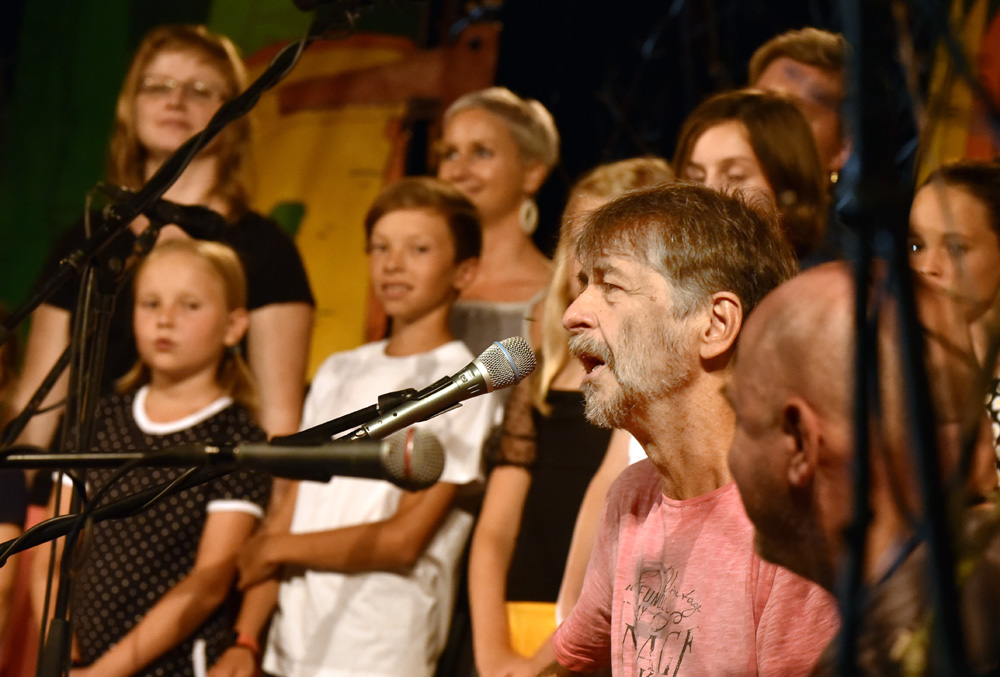 Iva Bittová said about the concert:
"An invitation to the festival in Náměšť was a great challenge for me as many times before. It was even bigger in the situation
of pandemic when you couldn't be sure about live concerts. I invited my close friends – musicians and Babačka choir. We created a colourful programme surrounded by joyful decorations and the atmosphere was highlighted by spontaneous joy of the audience in face masks. Although their smiles were covered by masks, I could see their sparkling eyes and hear their voices singing along. I hope that the record from the concert will bring a piece of joy to the listeners in their homes and positive feelings to their hearts. Thank you all"
Indies Scope and NMR, photo: Kamila Berndorffová