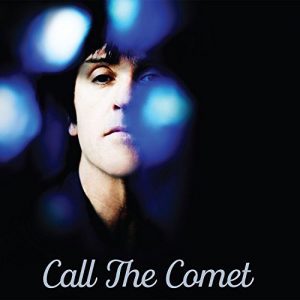 The supple, ringing guitars of Johnny Marr helped establish the Smiths among the most acclaimed and enduring bands of the 1980s. Born John Maher in Manchester, England, on October 31, 1963, he played in such little-known groups as Sister Ray and Freaky Party before forming the Smiths with singer Morrissey in 1982. In the years to follow they emerged among Britain's most successful acts, but in 1987, following sessions for the LP Strangeways, Here We Come, Marr dissolved the group, claiming their musical approach had gone stale.
In the wake of the Smiths' demise, he made cameo appearances on records by the likes of Talking Heads and Kirsty MacColl before joining Matt Johnson's The The for 1989's Mind Bomb. Marr also teamed with New Order's Bernard Sumner and Pet Shop Boys' Neil Tennant in the alternative supergroup Electronic, scoring a hit with the single "Getting Away with It." Apart from a handful of guest appearances, he kept a relatively low profile during the '90s, most notably lending his talents to The The's 1993 effort Dusk and Electronic's long-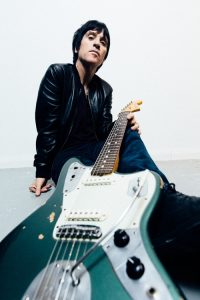 awaited sophomore record, 1996's Raise the Pressure.
Marr returned to music three years later on Electronic's third album, Twisted Tenderness, which wasn't released in the U.S. until fall 2000. He also spent time working with his new band, the Healers, playing dates across England. The next few years saw a time of redefinition and reflection for Marr. He finally assembled his Healers with ex-Kula Shaker bass man Alonza Bevan and Ringo Starr's drumming son, Zak Starkey, in 2002; a deal with ARTISTdirect's iMusic followed before the end of the year. Fans of this legendary guitarist were treated to Marr's proper singing debut in early 2003 with the release of Boomslang. In 2007, he appeared on the Washington band Modest Mouse's album, We Were Dead Before the Ship Even Sank, and toured with them as a member.
Marr stayed with the band into 2008 but soon switched allegiance to another band from another country — the British indie group the Cribs. A songwriting session soon expanded into full-fledged membership and Marr wrote, played, and toured for the 2009 album Ignore the Ignorant. Like his stint in Modest Mouse, Marr lasted only one album with the Cribs before leaving for another project and, this time it was one that he led himself. He relocated his family to his hometown of Manchester and set about recording a solo album. The resulting record, The Messenger, appeared to strong reviews in February 2013. He quickly followed the record with a second solo set called Playland, which appeared in the autumn of 2014.
Jason Ankeny (photo: press Johnny Marr)