Kaleema is a multi-instrumentalist, composer, and singer from Buenos Aires who's planted herself deeply in the potent Latin American electronic scene.
Kaleema released her debut album "Nomada" in 2017, receiving an array of critical acclaim for how she seamlessly and hypnotically weaves together contemporary electronic elements and tradition Latin American instrumentals. Since the release of the album, she's been catapulted onto renowned stages such as Mutek Montreal, Lollapalooza Chile among others and has collaborated with artists such as Chancha Via Circuito, Mateo Kingman, Lido Pimienta, and many more.
The second studio album "Útera" celebrates womanhood and reflection.
Útera is a product of Kaleema's creative space, a hightech sanctuary wherein she has refined not only her sophisticated electronic production but also her characteristic and beguiling voice. Within this space she arranged, composed, performed, sang, and produced the new album Útera in its entirety all herself. She flirts between disparate styles, weaving together elements such as dub with Andean flutes, or classic string melodies with ambient overtures that allow the listener to float freely in a sea of emotions.
The 10 track deep album moves from forceful techno-like rhythms (such as on "Rama Negra" or "Utera") that take us through deep dark jungles, into demure yet rapturous passages on tracks like "Portales" and "Invoco." On "Ololiuqui," Kaleema's voice, mellifluous and unique, is the centerpiece of the song, floating above dreamy xylophones that are complimented by transcendent string arrangements.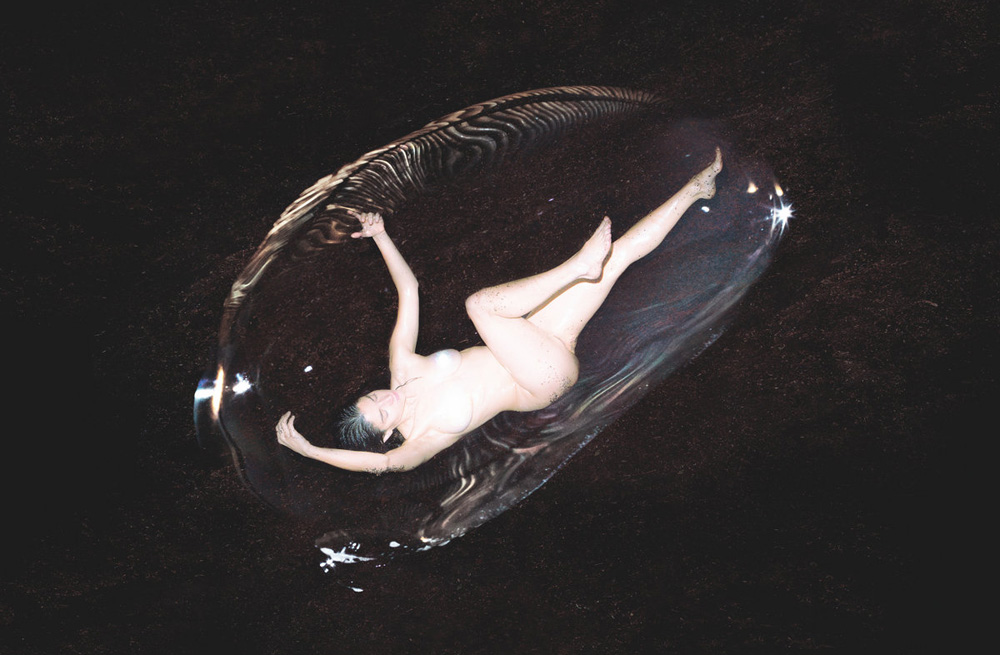 With "Circulo de Arena" Kaleema reflects:
"This is a song that I composed during a long and intense process of physical and spiritual healing that I went through, which meant a rebirth, a new beginning for me. The album reflects that journey through which I went through, with its difficulties and learnings that transformed me as a person, and especially as a woman.I deeply understood that vulnerability is not a weakness, but a force, a motor for life & fire to the soul."
Kaleema has been able to channel her album to be percussive, melodic, hypnotic and vibrant whilst above all, sounding alive and beautiful. She finding more and more that many folktronica related acts from South America have a real knack for blending heritage and technology together in a way few others can.
It is interesting that the Slovak singer Ivana Mer is a guest in the song "Sen".
Ivana told us about this collaboration: "I met Kaleema in 2018 when i was in Buenos Aires. We recorded this song together at a local recording studio. She is a guest on my new album, which is currently being released by Slnko Records. Name of the album is Earth and Kaleema plays a synthesizer in the song Ina Maka."
NMR (photo: Federico)