"Folies Berbères" proves Karimouche's ability to reinvent herself by showing again her fundamental strengths: poetic force and thoroughness of social commentary, without forgetting the devastating humor.
If the artist manages to dance on the ridges as a tightrope walker, it is by virtue of a unique experience: experienced in stand-up, an actress full of energy and accuracy in successful series such as Les Sauvages or Cannabis, she knows the mystery of appearances; after hundreds of concerts around the world, she takes over the stages like a fireball.
In her "Franco-Berber madness", where self-mockery touches the Auto-Tune, Karimouche accomplishes a tour de force: to restore its sincerity to the song of the chameleon!
French song, oriental music, trap, electro …: if the influences are multiple, the style stands out as resolutely innovative and refined. In her third opus Folies Berbères, Karimouche tackles the subject of her origins head-on.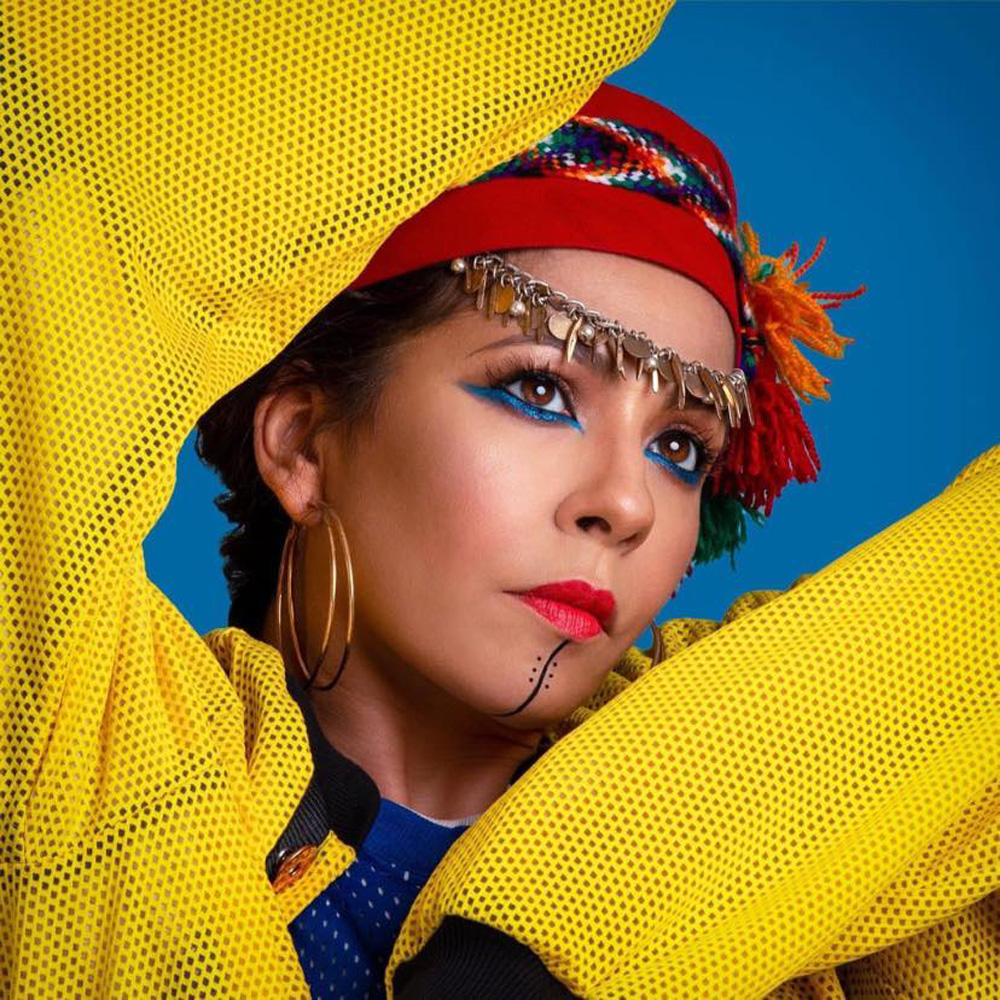 This is evidenced by the title of the album, but also that of certain songs such as "Buñul" or "Princesses".
Carima Amarouche, alias Karimouche, born in Angoulême into a Berber family, sweeps away false contradictions and sterile dualities to celebrate a new way of living in France and the world. The feline singer abolishes barbed wire between cultures. Under the empire of the Folies Berbères, there is nothing but a plurality of tastes, hypnotic beats and vibrant accents under a warm and rebellious voice. The album produced by Camille Ballon, alias Tom Fire, finds its modernity in these unexpected connections.
What breath, sharpness, strings to this cry!
The opus borrows both from Edith Piaf and Missy Elliott as it does from Gnaoua music. To Jacques Brel as well as to Nass El Ghiwane, legendary Moroccan group of the 70s. As for the featurings, they alone illustrate the amplitude of the influences: on one track, the irresistible Cariocese Flavia Coelho; on the other, R.Wan, godfather of rap-musette, one of the most talented lyricists of her generation.
NMR (photo: Tijana Pakic)