This is a collaboration between an all-female ensemble from Brazzaville (Republic of Congo) called Les Mamans du Congo and French electronic music and hip hop producer Rrobin.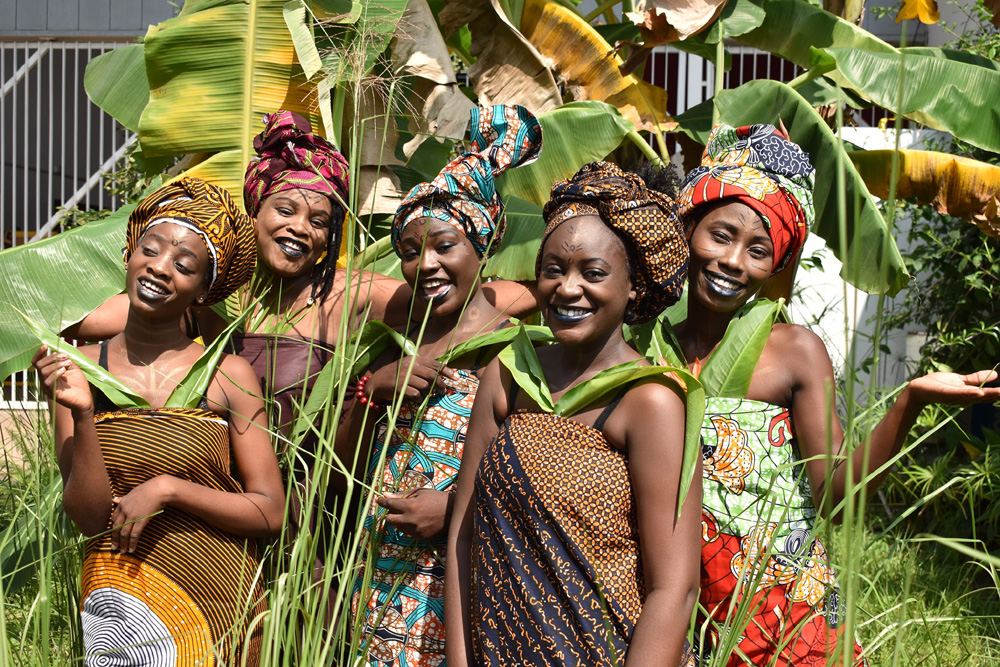 Les Mamans du Congo, led by percussionist and singer Gladys Samba, is known for its music and dance performances featuring vocals and percussion using cooking utensils, discarded objects, plates and forks. In this project, they sing Bantu lullabies in the Lari language.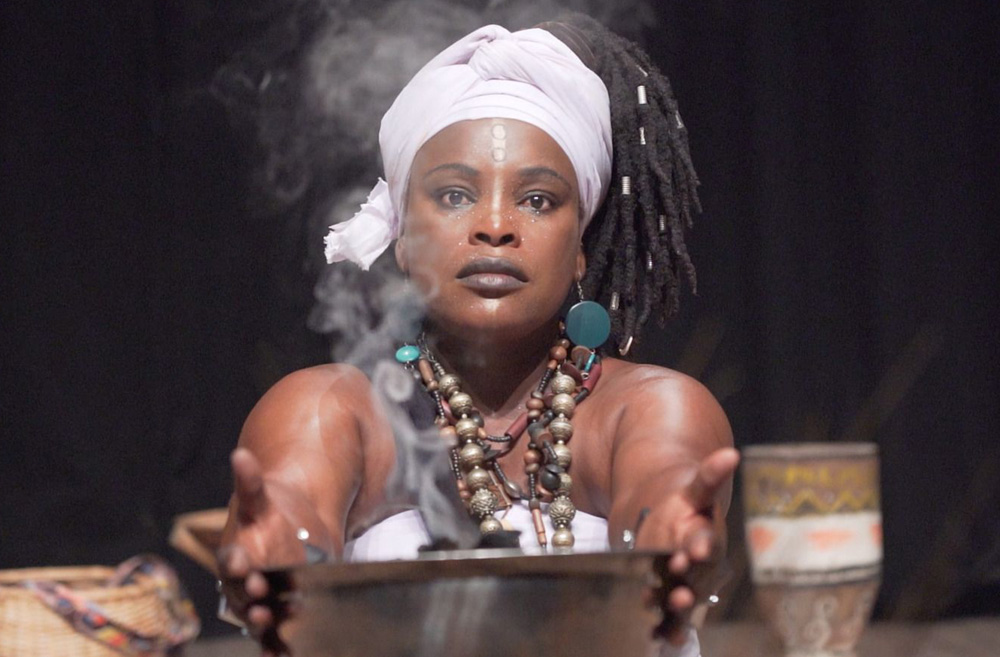 Blending any sort of traditional music with electronic effects is always a risk. Meanings may be lost, or rhythms diluted. Purists are inevitably incensed. But this lovely project – as much art as music – has been handled with care, with the French Institute in Brazzaville bridging a meeting between the Mamans du Congo, a fluid collective of Congolese women led by charismatic singer and percussionist Gladys Samba, and left-field French beatmaker Rrobin.
RRobin was already interested in new African urban voices on his debut album Deluge where South African rapper Spoek Mathambo was among the guests.
After a few EPs focused on futuristic electronic music, here he is in October 2019 in Brazzaville alongside Céline Frezza (co-director of the Jarring Effects label, sound engineer and coordinator of the famous Nola Is Calling project)
The latter's penchant for found sounds, mashed up or stretched out, made him an inspired pairing with the Mamans, whose members sing ancient Bantu lullabies and stories of female emancipation over rhythms played out on kitchenware – forks, pestles, baskets – whose functionality is subverted, rendered revolutionary.
It's a gentler, dreamier, altogether more feminist take on Congolese DIY projects such as Konono No 1, which famously used pots, pans and hand-made microphones salvaged from discarded car parts.
RRobin's hiphop aesthetic is folded thoughtfully into a work that emerged from ten days' worth of (sometimes trance-induced) improvisation.
On 'Sans Pagne' and 'Meki' Samba's percussive Lari-language lyrics have a rapper's natural flow, cutting a swathe through a cross-genre dreamscape; the likes of 'Boum', an anthem for women battling patriarchy, and 'Ngaminke', an ode to the Congo River, balance sweet-voiced soulfulness with choral harmonies and snatches of rhythms that beating here, scratching there, have an impressionistic, even shamanistic, magic.
NMR (photo: Les Mamans du Congo & Rrobin)