Michelle Gurevich - Ecstasy in the Shadow of Ecstasy (Michelle Gurevich, 2020)
Despite the maturity that comes with releasing a 6th album, Ecstasy in the Shadow of Ecstasy finds new opportunities for rawness and vulnerability in a collection of songs about desire without end.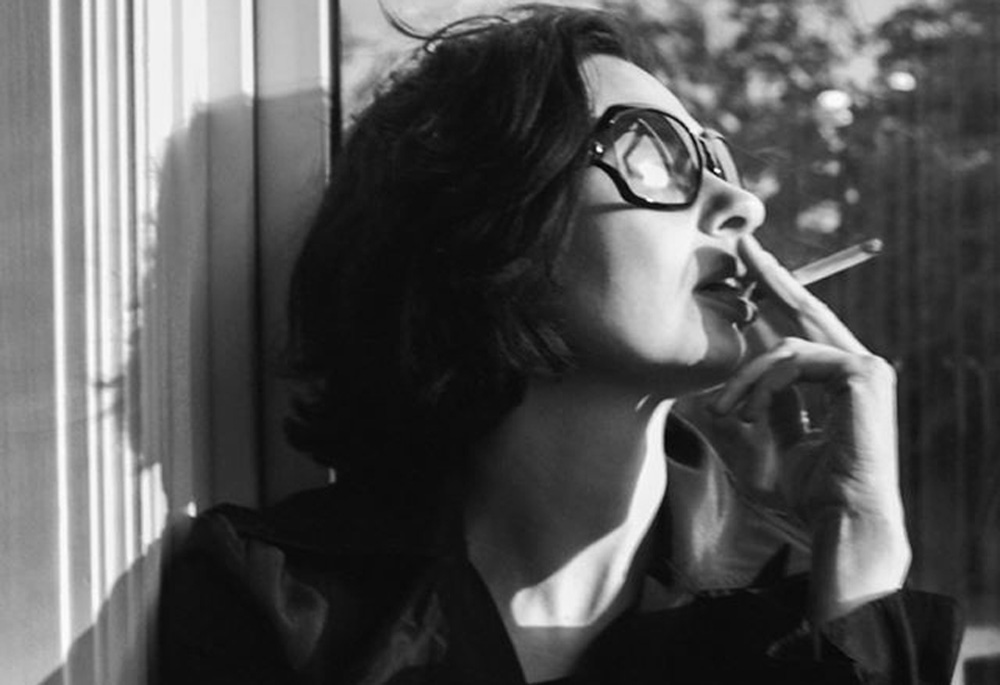 Repetitive themes in Michelle Gurevich 's songs are elation sought and remembered, the art and taste for living, romantic friends until the end, the impermanence of home, and roads not taken. Michelle often seeks out uncomfortable emotions, gracing them with grandiosity, countering them with humour, with a voice always upfront both authoritative and self-effacing.
Confessional, tragicomic and sultry, Ecstasy in the Shadow of Ecstasy is an album of invitations – to a moment of all moments, love as a shared dream, psychedelic landscapes, and a glorious degenerate romance.
In addition to solitary guitars and her classic lo-fi synths, this album also reaches heights of polished dark pop, lush arrangements with gypsy and latin influences, and symphonic epic rock.
---
On the occasion of the release of the album "Ecstasy in the Shadow of Ecstasy", we asked Michelle Gurevich a few questions.
You recently moved from Canada to Denmark. How did this change in your environment affect the creation of your new songs?
"The winter in Denmark was grey and rainy, practically no sun for months. I spent the first few months living in a cottage in the forest, as a fun experiment. My touring plans got postponed so there wasn't much to do but focus on writing and recording. Only now I'm starting to get more in touch with city life here, so it will probably be on the next album that my experience in Copenhagen will reveal itself."
Despite the recurring themes in your lyrics, your new music sounds a bit more optimistic than in the past. Who or what contributed to this?
"After you make a dark album, you want to follow it up with a lighter album. And vice versa. It can't always sound like a funeral. Or a party. On this album I tried to maintain a rawness and honesty while also including humour and some fun. In general this is something I try not to forget, to create songs with juxtaposition: darkness counterbalanced with celebration, or playfulness with drama."
Did you never have an urge to include a song in Russian on your album?
"I have many urges, some have been fulfilled and some haven't yet. I'd like to cover a Russian song, another in French, one in Italian. I'll get around to it."
The graphic design of the album was taken care of by Italian graphic designer Michelangelo Greco and the title photo is by Iranian photographer Kiana Tajammol. What led you to this choice?
"The photo I came across about a year ago, and it stuck with me. I looked at hundreds of design portfolios to find a designer who had a style I was hoping for on this album, and I was really impressed with Michelangelo's work. Luckily he was also interested in working with me."
Many people from Bratislava still remember your excellent concert at the MMC club in 2017. Would you like to return to Bratislava?
"Of course! The audiences in Slovakia are always attentive but warm. Also one of my best friends is Slovakian, he makes the best cabbage soup. I've spent some time in the mountains there. I will definitely be back, for work and for pleasure."
Robert Gregor (photo: Lisa Bregneager)