La Caravane Passe - Nomadic Spirit (At(h)ome, 2020)
The team of nomadic musicians La Caravane Passe is releasing their sixth album, which is a celebration of rhythms and melodies from the countries of Southeast Europe, the Orient and Africa.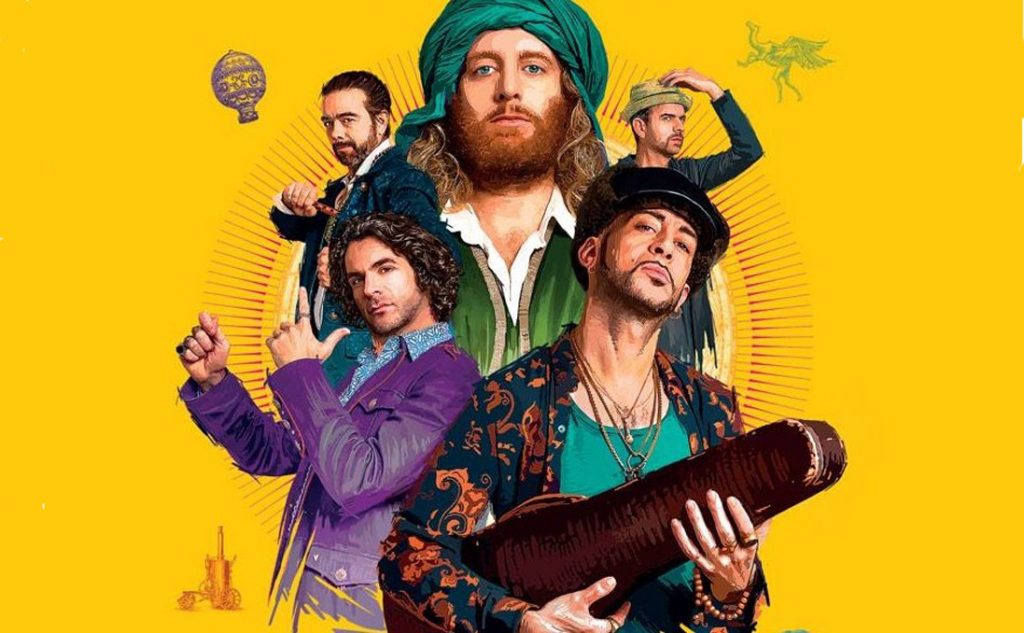 For almost twenty years, Tom Feterman and his companions from La Caravane Passe  have been entertaining us with their universality and humanism. They made their debut in 2006 with the album "Go to Plèchti", followed up a year later by the album "Velkom Plechti". The albums "Ahora In Da Futur" (2010), "Gypsy For One Day" (2012) and "Canis Carmina" (2016 further defined their original style, based mainly on musical motifs from the Balkans and other countries.
La Caravane Passe's music never lacked humour amplified by lyrics based on snippets of words in various dialects and slangs.
The brain of these crazy ideas is Tom Feterman – a French singer of Eastern European descent, known for his creativity. He is also part of the Freylekh Trio and the duo Suviet Suprem, in which he is seconded by the French rapper and singer R. Wan. La Caravane Passe have collaborated with Rachid Taha in the past and, thanks to Feterman, the album "Je Suis Africain" was released after his death.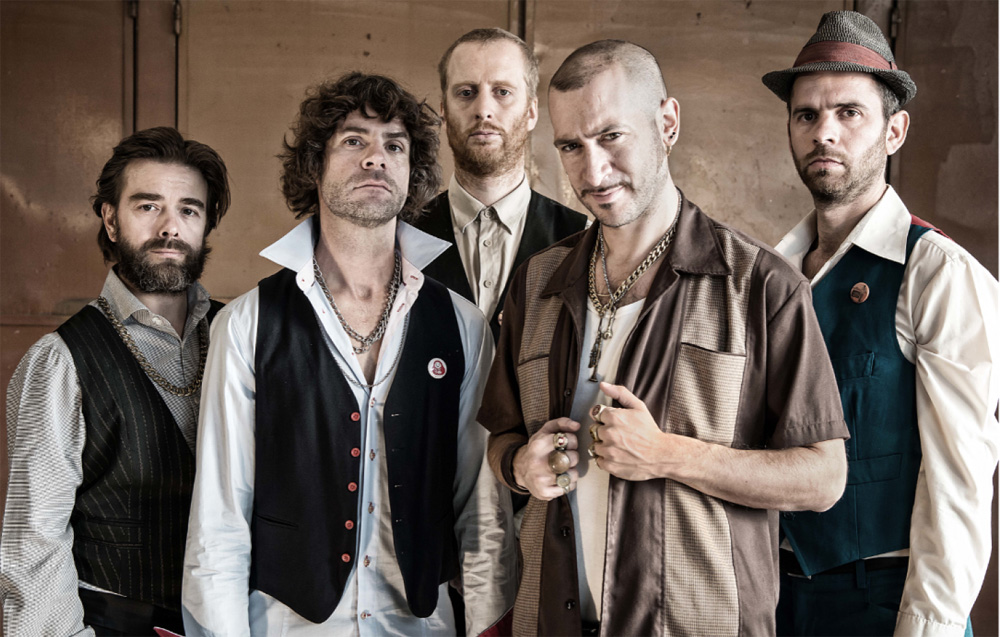 They resemble a bunch of crazy Cossacks with their image.
Before starting to work on their sixth studio album, La Caravane Passe toured for four years, during which the band drew a lot of inspiration from what they heard during new stopovers – Turkey, Lebanon, Korea, New Caledonia, Japan, Egypt … hunting for music, stringed instruments for Toma (saz , baglamas, tzouras…).
"Our new album is an invitation to a party, and you have to be aware of the chaos that surrounds us. Popular music must create a link. At our concerts, we say that people can become gypsies with us, at least for a while," says Tom Feterman.
Behind the rhythmic whirlwind, crazy melodies and organic sound, you can hear the band's unusual talent for interpretation and arrangement.
Carefree troubadours were also inspired by film music and cabaret on their journey. In addition, La Caravane Passe invited talented Gnawa singer Mehdi Nassouli, flamenco singer Paloma Pradal, the Balkan quartet Aälma Dili and other guests from Brittany, Catalonia, Moldova and Mali to record their new album "Nomadic Spirit".
Despite the fact that La Caravane Passe did not surpass their previous albums with the new "Nomadic Spirit", we will be happy to present it to you in our broadcasts.
NMR (photo: press La Caravane Passe)