Fémina – Perlas & Conchas (Fémina 2019)
Fémina channels blissed out, harmony-soaked soul music with a purpose.
Lyrically poignant with hip hop and Latin influences, 'Perlas & Conchas' is the group's third album proper and unlike previous long players, is primarily an electronic statement, recorded and produced by British producer and musician Quantic – the first ever creation at his Selva Studios in New York – and features Iggy Pop.
Made up of Clara Miglioli and the two Trucco sisters, Sofia and Clara, the group's roots are in San Martín de los Andes in the Patagonian mountains, where they grew up together sharing a love of '90s hip-hop imported from the US – as well as the occasional Spanish-speaking rapper from Mexico or Spain. They took a musical side-step when Clara Trucco joined, and began drawing more from vocal harmonies and playing live instruments – a process that led them toward their unique style: a combination of soul, hip-hop and traditional Latin American music.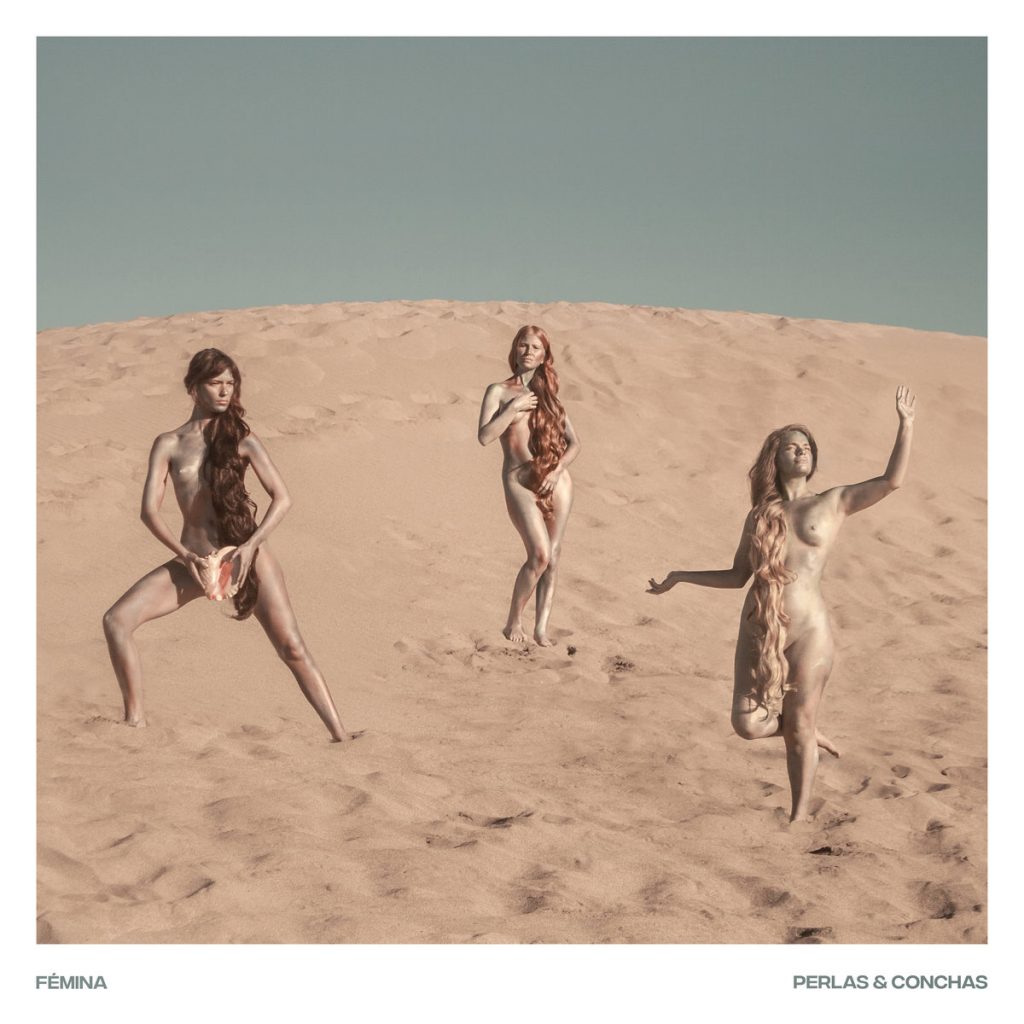 Their music builds on intellectual foundations with a sensual impulse. This ranges from influences of surrealist poetry to the writings of 19th century essayist Henry David Thoreau, using different viewpoints helping to hone their unique perspective. It's expressed in the diversity of the music they've produced, from 'Brillando', with its meditative, harmonised vocals, to 'Resist', where a rumbling, trap-tilted beat is given extra emotional heft by Iggy Pop's vocal. On 'Arriba', meanwhile, traditional influences are fed through a funk-influenced groove, and on 'Plumas', they wear their electronic influences on their sleeve, the track driven by a pulsating drum machine.
The title "Perlas & Conchas" translates to 'Pearls and Shells', a reference to the process through which a pearl is created: a speck of dirt, encased in a shell, turned into an object of wonder. They want to do the same thing with their music: to take dark, difficult situations and turn them into positivity.
NMR (photo: press)