Latin Music icon Rubén Blades was at the center of the New York Salsa revolution in the 1970's.His landmark albums in classic Afro-Cuban salsa are touched with rock, jazz, pan-Latin, and worldwide influences.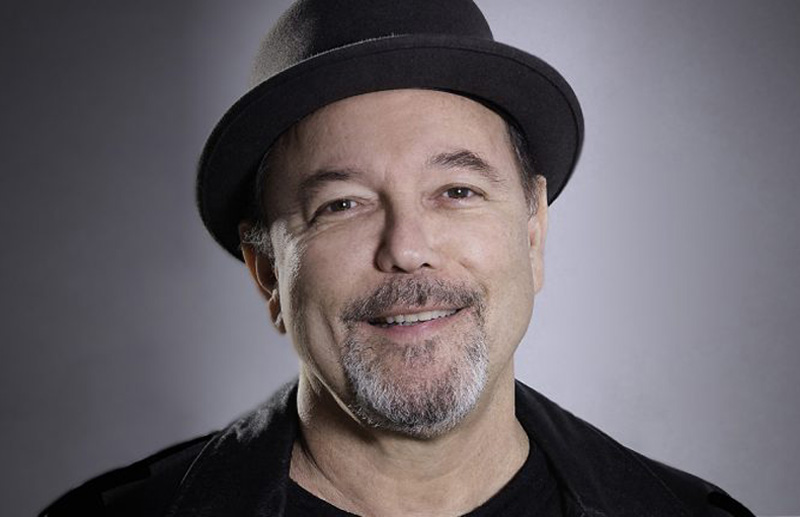 Blades has collaborated with rock, jazz, pop, hip-hop, reggaeton, and salsa artists, and has composed hundreds of songs and dozens of hits, known for their eloquent, socially charged lyrics, colorful characters, and memorable melodies. His 2017 album Salsa BigBandwas named the Latin Grammy Album of the Year. He is the subject of the 2018 award-winning documentary Yo No Me Llamo Rubén Bladesdirected by Abner Benaim. He has won 17 Grammy and Latin Grammy Awards, and this year returns to star in the AMC television series Fear the Walking Dead.
Blades will join the Chick Corea Spanish Heart Band summer tour in 2020 as vocalist. Upcoming album projects include an album of boleros with the Editus group, a production with his songs adapted to Brazilian music with Boca Livre, and the album Salsa Big Band Vol.II with Roberto Delgado.
He has starred in Hands Of Stoneopposite Robert De Niro, and in Safe House opposite Denzel Washington and Ryan Reynolds.
Blades has played memorable roles in films with such acclaimed directors as Robert Redford in The Milagro Beanfield War, Robert Rodriguez in Once Upon a Time in Mexico, Spike Lee in Mo' Better Blues, Alan Pakula in The Devil's Own, and Jack Nicholson in The Two Jakes. He was nominated for three Emmys for his roles in the television movies The Josephine Baker Story, Crazy From The Heart, and The Maldonado Miracle. His work has been honored with Cable ACE, Independent Spirit, and ALMA Awards, and honored with the Raúl Juliá HOLA Founders Award and the Hispanic Heritage Foundation's Arts Award.
Beyond Blades' artistic success, he holds degrees in political science and law from the University of Panama, and an LLM from Harvard Graduate Law School. He ran for President of his native Panama in 1994 and served as Minister of Tourism 2004-2009. New York University Steinhardt appointed him Scholar in Residence for the 2018/2019 academic year. The Loeb Music Library at Harvard University formed The Rubén Blades Archives in 2008 to collect his work and papers.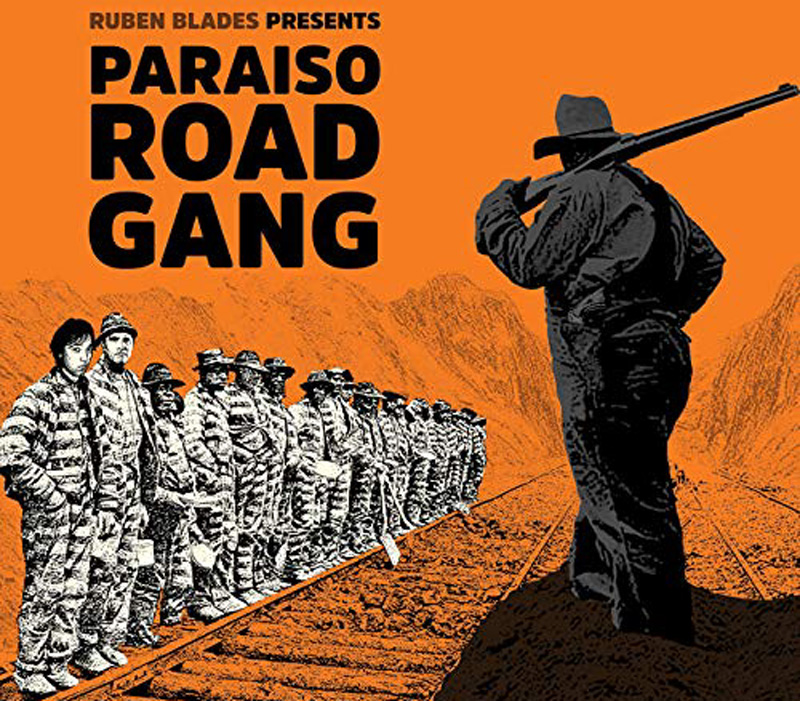 In album Rubén Paraiso Road Gang mixes musical components from rock to jazz, in Spanish and English. All the musicians are Panamanian, including guest appearances by PASH and Horacio Valdes.
Rubén Blades + NMR (photo: press Rubén Blades)