FKA twigs appeared at the beginning of the decade with EP1, in the middle decade she released LP1 and ended the ten years with the famous second album Magdalene.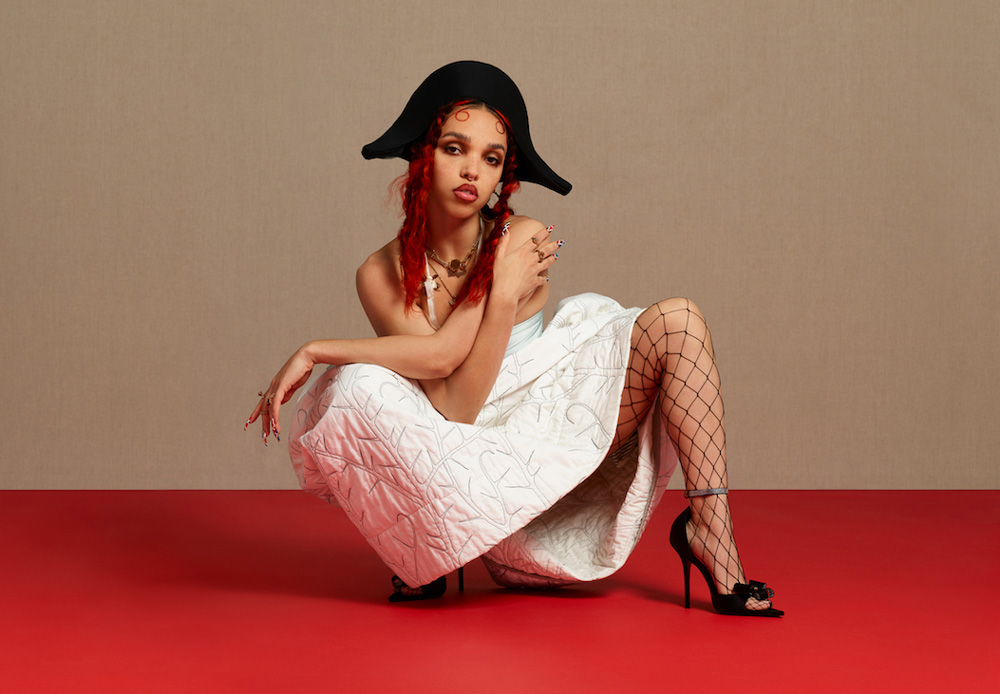 FKA twigs quickly turned from a companion dancer to a modern art icon comparable to David Bowie in the 1970s, Kate Bush in the 1980s, and Björk in the 1990s. Her work combines classical music, electronic music, ballet, opera singing, and pooldance, and she works with the best directors, costume designers, and animators. The head of all this is Tahliah Debrett Barnett, professionally known as FKA twigs, who, according to Fullmoon editors, took care of perhaps the best performance of last year's Primavera, if not of the whole year. In a few months she will enchant with her Magdalena also visitors to the Trencin airport.
FKA twigs appeared in late 2012 with recording EP1.
In less than a year, she released EP2 that contained hits "Water Me" and "Papi Pacify", earning her a nomination for BBC's Sound of 2014 and a place in the Billboard magazine chart (14 Artists to Watch in 2014). In August 2015, she released her debut LP1, collaborating with artists such as Arca, Emile Haynie, and Devonté Hynes (Blood Orange). The album was nominated for the Mercury Prize; Pitchfork included it in Best New Music and the reviews of The Independent and AllMusic gave it the best rating. The album's "Two Weeks", "Pendulum", and "Video Girl" were a great success. The Time and Clash magazines rated it as the best recording of the year, Pitchfork placed it on the second and The Guardian on the third place. In August 2015, FKA twigs released the third EP M3LL155X (read as Melissa), which represents her female energy. In August 2016, she released the dance movie Soundtrack 7, which she created and recorded during her week long residence at the Manchester International Festival.
This was followed by a longer pause, during which she went through a tabloid hell and serious health problems, but she "poured out" of all the troubles in the recording studio.
In April last year, after three years, she released a fantastic new song with no less good video clip "Cellophane". The piece announced the second ingenious (and extremely intimate) album Magdalene featuring manes such as Nicolas Jaar, Skrillex, Jeff Kleinman, Jack Antonoff, and Michael Uzowuru. Pitchfork gave it an extremely high rating of 9.4 and commented on it: "In the seven years, she has made her art into a kind of theatrical multimedia experience, crafting elaborate shows and videos that intertwine and smudge the lines of classicism and the avant-garde. She is astonishing, ambitious, and seemingly good at everything," … and elsewhere they say: With limitlessly innovative songwriting and production, the cinema of FKA twigs' music has never been more affecting.
MAGDALENE is not just on the vanguard of pop, it's in a breathtaking class of its own.
"Also this album was the best act of the year according to the Time and Clash Magazines, as well as the Resident Advisor portal, The A.V. Club, and Now. Also NME gave the album the highest rating and wrote: "An unstoppable force of nature rolls out her enormously ambitious vision" "Magdalene" is also covered on five pages of the December issue of Fullmoon. David Cajčík compares the album, which revolves around themes related to the biblical character of Mary Magdalene, to the musical Jesus Christ Superstar: "I just want to say that on Broadway, this girl would not go unnoticed with Magdalene. And I mean well, in fact it would be one of the intellectually most sophisticated performances there. FKA simply turns pop into conceptual art, or rather conceptual art into pop. And she does it perfectly."
Anton Repka (foto: press FKA twigs)