English folk singer Sam Lee for the first time with an electric guitar. Elizabeth Fraser of Cocteau Twins joined his urgent request that we finally take note of climate change. Bernard Butler, the producer of the new album "Old Wow", does not hide his determination to prevent the tragedy that our children would otherwise inherit.
Sam Lee plays a unique role in the British music scene. He is a multi award-winning singer with a rich and soulful voice, a committed folk song collector and a successful promoter of imaginative live events. With a training in visual art and contemporary dance, Sam has presented acclaimed radio documentaries and appeared on stages around the globe. If that wasn't enough, Sam Lee is a passionate conservationist and highly effective environmental campaigner. This is seen through his work with Extinction Rebellion, Music Declares Emergency and the recent RSPB campaign, 'Let Nature Sing', where Sam helped get 3 minutes of birdsong into the UK Top 20 charts.
Recently signed to respected indie, Cooking Vinyl Records, Sam Lee's 3rd album, Old Wow, is due for release on 31st January 2020 and will be accompanied by his most comprehensive UK tour to date (including his debut show at Celtic Connections 29th January 2020). As with Sam's previous albums (Mercury Music Prize nominated/Arts Foundation Award-winning, Ground of Its Own, 2012, followed in 2015 by the equally acclaimed, The Fade in Time), this latest album looks set to surprise, challenge and inspire.
Old Wow was recorded at RAK Studios and Studio 355 in London and is produced by Bernard Butler (Suede, MacAlmont & Butler) who also contributes electric guitar on the album, an instrument Sam has never recorded with before. 'It's played so beautifully and sensitively here that you wouldn't necessarily know it was an electric guitar at all!'. A remarkable and rare guest vocal is provided by Elizabeth Fraser (Cocteau Twins) with Caoimhin O Raghallaigh of the acclaimed band, The Gloaming, joining on Hardanger violin. Matthew Barley provides cello on two songs. There are also beautiful harmonies provided by Cosmo Sheldrake and spoken-word poet, Dizraeli. A dazzling supporting cast of musicians features: James Keay on piano, Misha Mullov-Abbado on bass and on percussion, Josh Green. Front cover artwork is provided by Alex Merry (Boss Morris – and designer for Gucci).
Old Wow is an album devoted to the natural world; a commitment that has dominated Sam's heart and non-musical practice for more years than he has been singing.
It's an album about our complicated relationship with planet earth but also, about the impact that ecological crisis has on our sense of self and the place we call home. The title came to Sam during a journey in the wilds of Scotland, where he had gone to reconnect with his own, at the time, rocky relationship with nature. While alone on a mountainside, a buzzard suddenly swooped down and screamed right over his head. Sam felt he was 'receiving a message, one of compassion, telling me to listen deep and pay attention and suddenly the name 'Old Wow' emerged. I use 'Old Wow' to describe a sense of wonder and magic that can, if listened deeply enough, animate nature very powerfully. It also describes those experiences which exist beyond the natural realm which are often described in our folk songs.'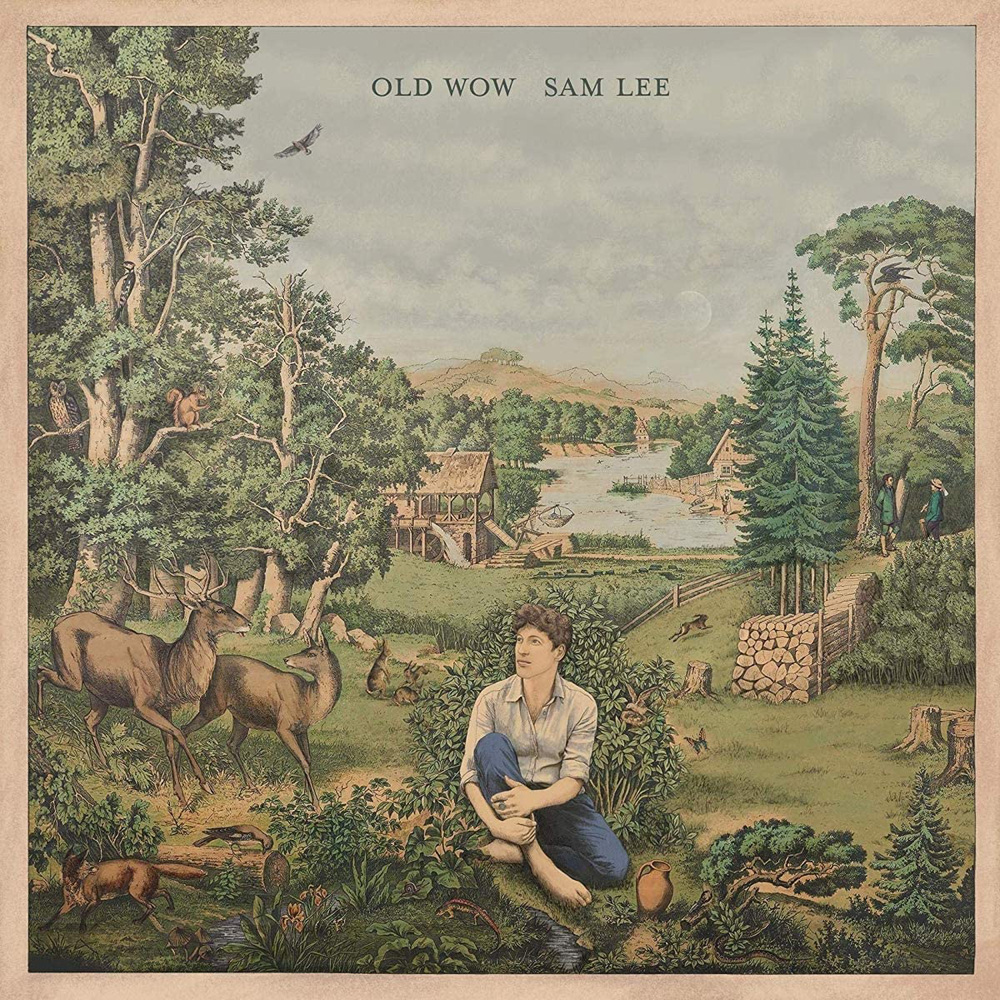 That phrase, 'Old Wow', appears in the opening track, 'The Garden of England', a new interpretation of the classic traditional song, Seeds of Love.
This rewrite is a celebration of folk song but also theorises that an eco-system of decay and new life is not just relevant to nature, but also to the life cycle of all creativity. The theme of death and renewal is repeated in the stirring American spiritual 'Lay This Body Down', derived from an African American spiritual sung by an old ferry boatman in the 1890s. 'The Moon Shines Bright', expands upon song fragments collected by Sam from Romany Gypsy singer, Freda Black. It explores how a blessing song can find renewed modern day purpose and meaning even when derived from varied ancient threads. Here it is spliced with an echo of the McPeake family's celebrated 'Wild Mountain Thyme'. There's a further fusion of songs on 'Soul Cake', where the ancient Green Grow the Rushes gives way to an edgier All Souls Day song, now re-written as 'a poem of where the sacred and the profane in our lives intertwine'.
Then there are the laments, from the Copper family's mystical 'Spencer the Rover', 'Jasper Sea', an emotional story of a father and son drowning at sea, to 'Sweet Sixteen', a timeless ballad of teenage pregnancy and an absent father. 'Turtle Dove' is usually seen as an exquisite song of love and parting but for Sam it also speaks of climate crisis and the impending disappearance of a bird whose plight (along with the Nightingale) he has highlighted through sell-out events and special pilgrimages. 'Worthy Wood' is on first glance a gentle lullaby but on closer listening reveals itself as a bitter-sweet 'song of confession of what we're leaving for the next generation'. But for the finale, 'Balnafanen' Sam sings with characteristic hope a version of Wild Mountain Thyme learned from his mentor, the great Scottish Traveller, Stanley Robertson; a song of love and celebration for the natural world.
On 'Old Wow', this highly accomplished and pioneering singer has created a timeless bridge; 'music that simultaneously looks back into the past and ahead to the future'. It also provides a moving and 'urgent cry to help inspire us all to fall back in love with nature that we might strengthen our resolve to protect her.'
Cooking Vinyl and NMR (photo: press Sam Lee)