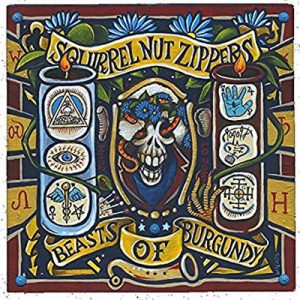 Squirrel Nut Zippers – Beasts of Burgundy (Southern Broadcasting 2018)
The Squirrel Nut Zippers began their musical journey in Chapel Hill, North Carolina, in the mid 1990's, as a musician's escape from the cookie cutter world of modern rock radio at the time. Jimbo Mathus along with drummer/percussionist Chris Phillips formed the band as a casual musical foray among friends and family in the area. It wasn't long before the band's quirky mix of Jazz chords, Folk music, and Punk Rock leanings spread out of the region and attracted a national audience.
Years later and through chronicles of every kind, the band has emerged from a lengthy recording hiatus, reinvigorated, reinvested, and rejuvenated. "It's not a reunion, it's a revival" has been the battle cry for Mathus since reforming the group in 2016. With an all star cast of New Orleans musicians, the band breathed new life in to the old material, and inspired Mathus to return to the studio to reignite the band's unique, enigmatic sound.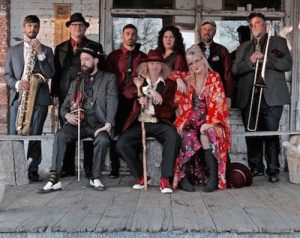 The result, is the first Squirrel Nut Zippers studio album in eighteen years titled Beasts of Burgundy. A return to form, the album embraces the city that first inspired the group. Enlisting Mike Napolitano – who recorded all the bands previous albums – was a magical first step in the process. "Nappys Dugout", located in the Marigny, resembled the original style and feel of Kingsway, the now gone studio where the Zippers recorded much of their catalog. The Dugout, located in the home of Mike Napolitano and Ani DiFranco, created the perfect environment to inspire the original feeling that so excited Mathus at the very beginning of the Zippers long career.
Beasts Of Burgundy is twelve original new songs from the mind of Jimbo Mathus and the Squirrel Nut Zippers. Inspired by the city of New Orleans, the poet Ron Cuccia, and a disregard for convention, the bands latest studio release will be released on March 23rd, on Southern Broadcasting.
NMR