Ghetto Priest - Big People Music (Ramrock Records, 2021)
Revisiting the classic songs of his childhood, Asian Dub Foundation frontman and Rastafari sage, Ghetto Priest returns with his latest album "Big People Music".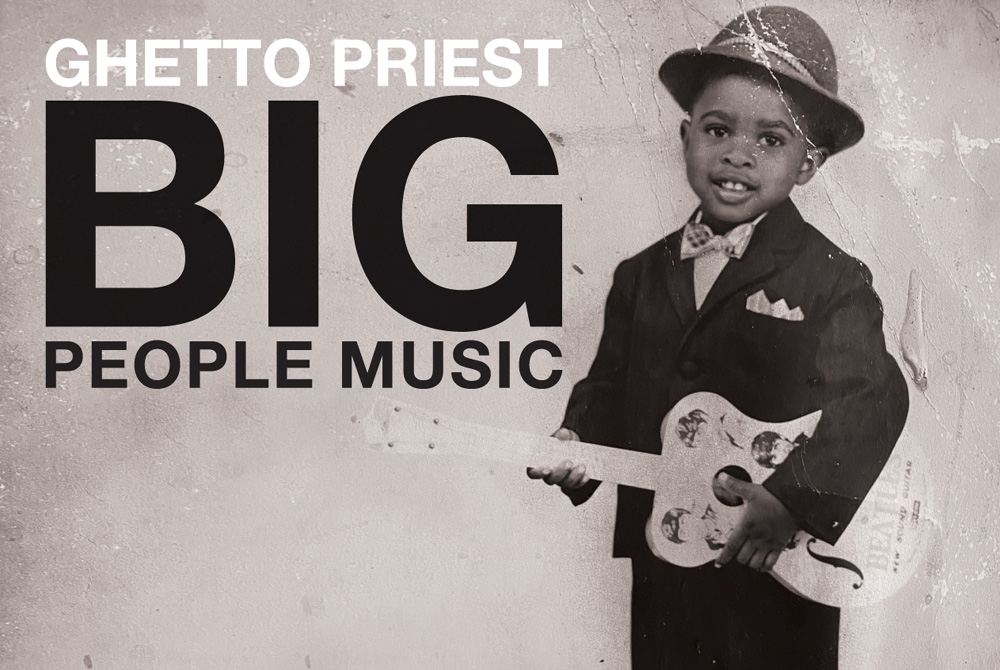 Co-produced by Carlton "Bubblers" Ogilvie (Aswad, Barrington Levy) and mixed by dub engineer and On-U Sound don, Adrian Sherwood, Big People Music sees Ghetto Priest re-work classics by Ken Boothe, Nat King Cole, Dennis Brown & more, across ten triumphantly fresh cuts, saluting the cultural legacy of Jamaica, the land of his parents' birth, as well as countless musical icons, from Peter Tosh to King Tubby.
"It's a history lesson in black music. Big People Music looks back on a time when my parents came over to England. I was going back into the past to bring these songs in to the future. There are lessons to be learned from previous generations. It's constant flow."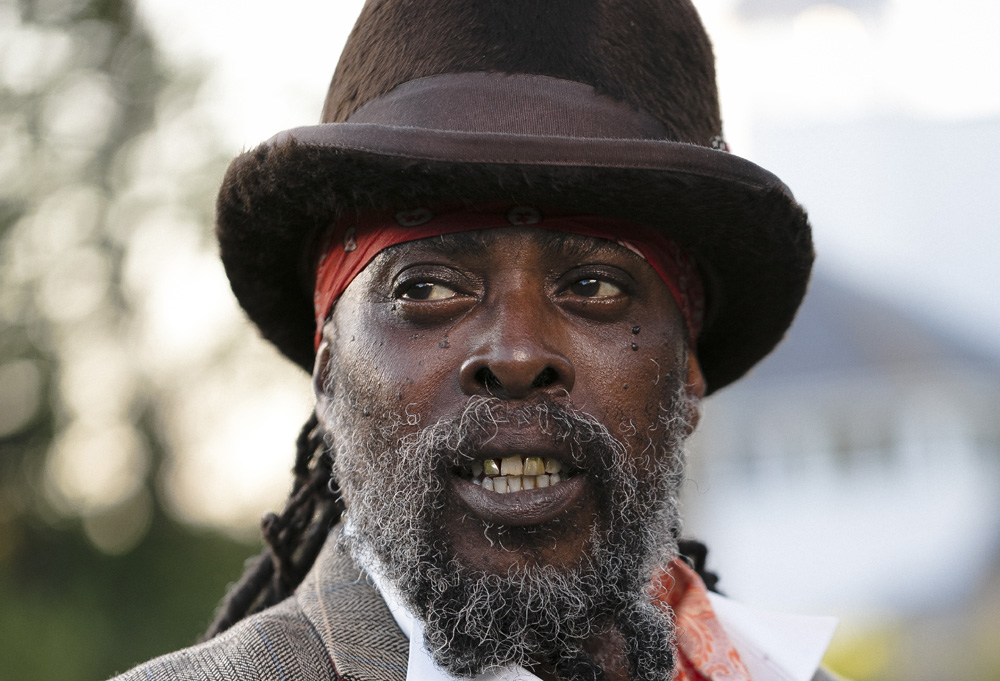 Referencing a term often used in Jamaican and Caribbean households to define music listened to by parents or elders.
Ghetto Priest's Big People Music was conceived originally as an EP to commemorate the life and passing of his father, back in 2009. However after whittling it down to 5 covers of his father's favourite songs, Priest soon rediscovered other previously forgotten staples of his childhood and thus began to lay the foundations for his sixth studio full-length.
Having relocated to England from St Thomas Parish in south-east Jamaica, just before the turn of 1960s, Ghetto Priest's parents moved to Bromley By Bow, East London (where Priest was born only a few years later) as part of a generation of Caribbean migrants often referred to as the Windrush Generation, named after the Empire Windrush cruise ship, which arrived at Tilbury Docks, 20 miles down the River Thames, from Jamaica in 1948. Growing up only a few miles down the road from the underground mecca of Reggae, the Four Aces Club in Dalston, and with his mother ("a beautiful singer").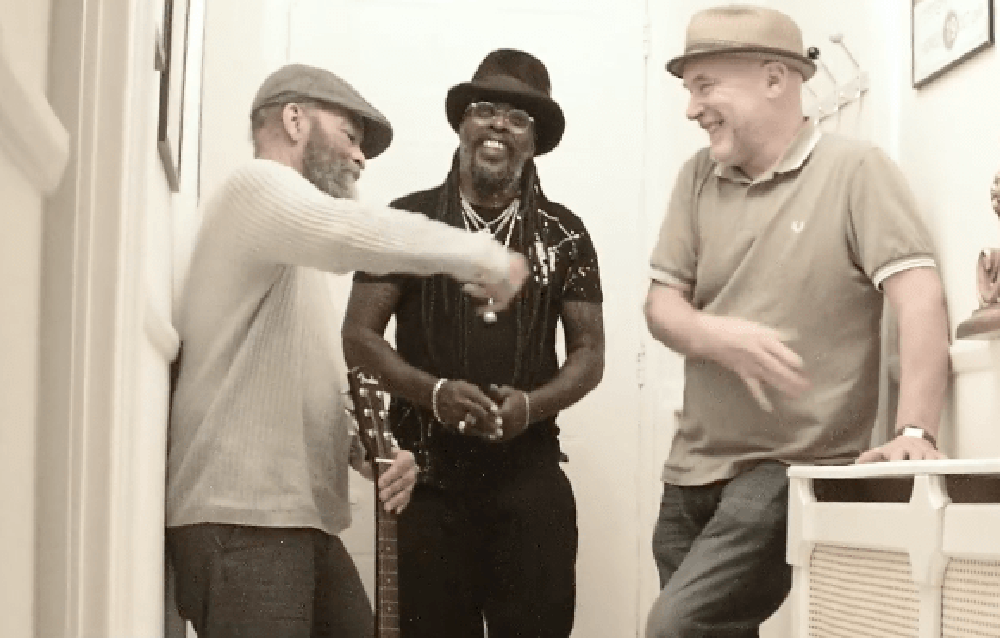 His father, who sung as part of a three-part harmony Jamaican gospel group, regularly performing at services in churches across the island.
"Every Sunday was a time for music when I was growing up. In the morning after Church, you hear the sounds of Jim Reeves, Fats Domino, Elvis Presley, Frank Sinatra, a lot of the old classics, and in the afternoon it was reggae. Jamaica has always had a love of blues and RnB. We just put our own twist on it. On Big People Music, I wanted to follow that tradition."
NMR (photo: press Ghetto Priest)