The Mekons – Deserted Songs ( Bloodshot Records 2019)
Mekons, formed in 1977 Leeds, England, have an improbable history – a surprising & influential embrace of folk & countrymusic; with occasional forays into the art world.
They work collaboratively & collectively with everything credited to the band, never to individuals. Their mind-boggling output blurs the lines between high & low art while remaining bold, unpredictable & true to the punk ethos.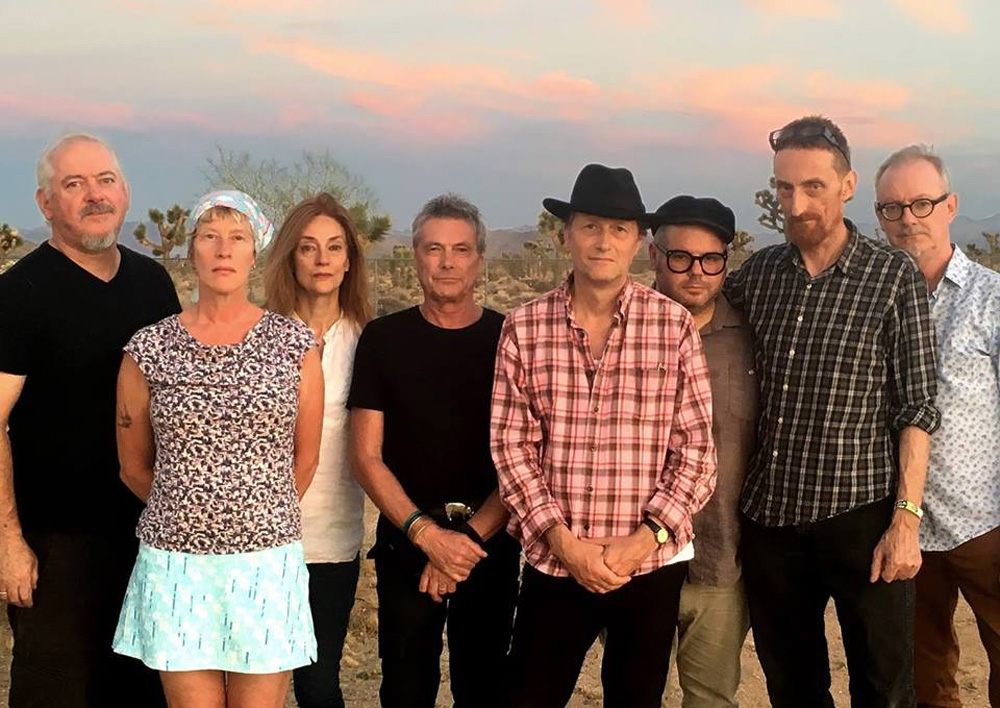 The first full-length studio release in eight years for the British punk collective was recorded near the Joshua Tree desert.
"Lawrence of California," the first song on the Mekons' Deserted, commences with 20 seconds of amp distortion that slowly fades in, wrenching and twisting, until the full band kicks up a fierce ruckus. There are big guitar chords, smashing cymbals, Susie Honeyman's dramatic violin, and then much of the band in full-throated chorus: "Lawrence of California! / Get out of the van and disappear! / Hello teeth flash yellow / Over your shoulder as the dusty walls move in!" The lyrics are more suggestive than illuminating, implying recrimination and threat, a corrupt and angry scene somewhere in the American desert southwest. But there's nothing tentative about the sound. The band crashes and yells, struts and thunders. They don't make a very happy noise; at one point, Sally Timms shouts above the din: "Every seed is a weapon here!" In the song's desert landscape, even the most basic symbol of hope bears baneful fruit. But if the Mekons' playing and singing are any indication, they're sure having a good time sharing their unhappy news with us.
NMR (photo: press Mekons)