Waldeck - Grand Casino Hotel (Dope Noir , 2020)
Mr. Waldeck proudly presents Grand Casino Hotel, his 6th studio album and by far his most cineastic.
Over the last decade or so Waldeck has often taken an inspirational foray into a certain musical genre or epoque, the essence of which he took as blueprint for his own musical ventures: Let´s think of his "Ballroom Stories" (2007), considered to be one of the most influential albums of Electro Swing, "Gran Paradiso" (2016), his homage to spaghetti western and Italian canzone or lately "Atlantic Ballroom" (2018) featuring jazz-flavoured crime fiction sounds of the late 1960ies.
This time around Mr. Waldeck enters the realm of American road movies – in all its different shades and colors. A genre in which the journey is the reward and the reward is freedom.
Listening to Grand Casino Hotel you will immediately find yourself drawn into images of dire desert landscapes, where cheap motels with defunct pools and endless highways outline the scenery. A decrepit casino building adjacent to our motel catches the eyes. One of the employees looks like a grumpy twin brother of Waldeck. Musical film d´auteur!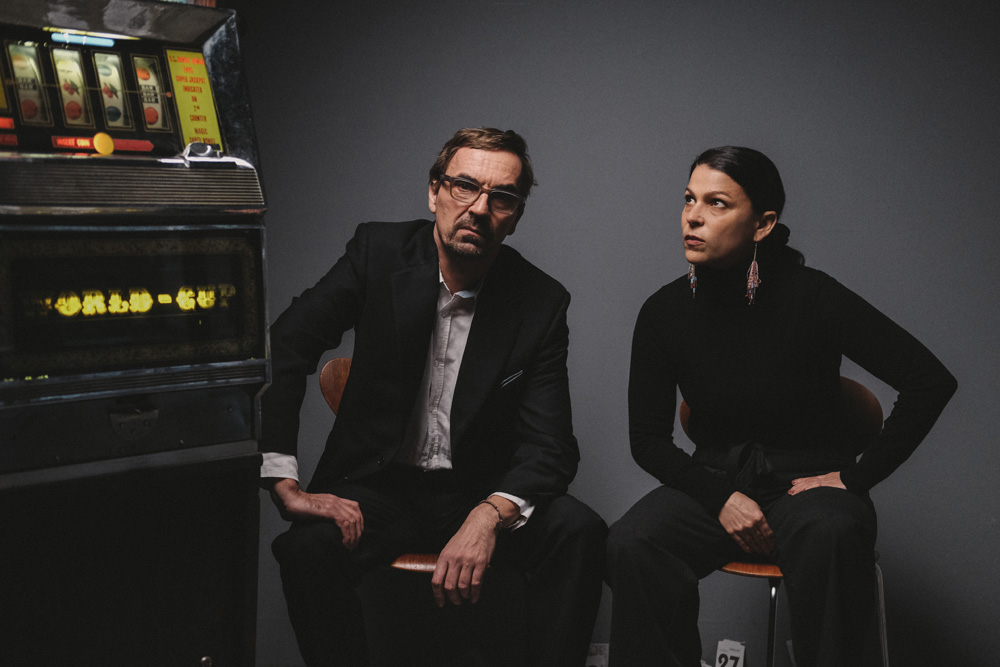 Klaus Waldeck: Grand Casino Hotel is not just a "widescreen cinemascope sound track", it is a metaphor for the traveller, who – in search for a fast and lucky strike – fails to arrive at his place of longing.
Twang guitar riffs and pulsating bass lines along with clerverly knit electronic fabrics add to the special appeal of the albums "road movie credibility". Connotations of the Beat Generation´s urgency can be detected: 12 tracks about deserted drive-ins, trailer parks, hapless strangers. Brooklyn´s Bedford-Stuyvesant enters the scene. At one point we find ourselves crossing David Lynch's Lost Highway.
As has been the case with his previous albums, Waldeck is accompanied on his road trip by his trusted long term companions, namely the singers: Patrizia Ferrara (A, Italy)), Zeebee (A) und Joy Malcolm (UK); as well as British singer Carl Avory (UK).
Recently, Waldeck's work was featured in movie and TV productions (among others, an episode of Grey's Anatomy and spots for Versace and Ferrero). Waldeck's music has been streamed over 100 million times. "Grand Casino Hotel" is breaking new ground in a musical genre Waldeck has helped define. Its frontier-spirited passion for freedom and independence offers a welcome respite from these quarantined times.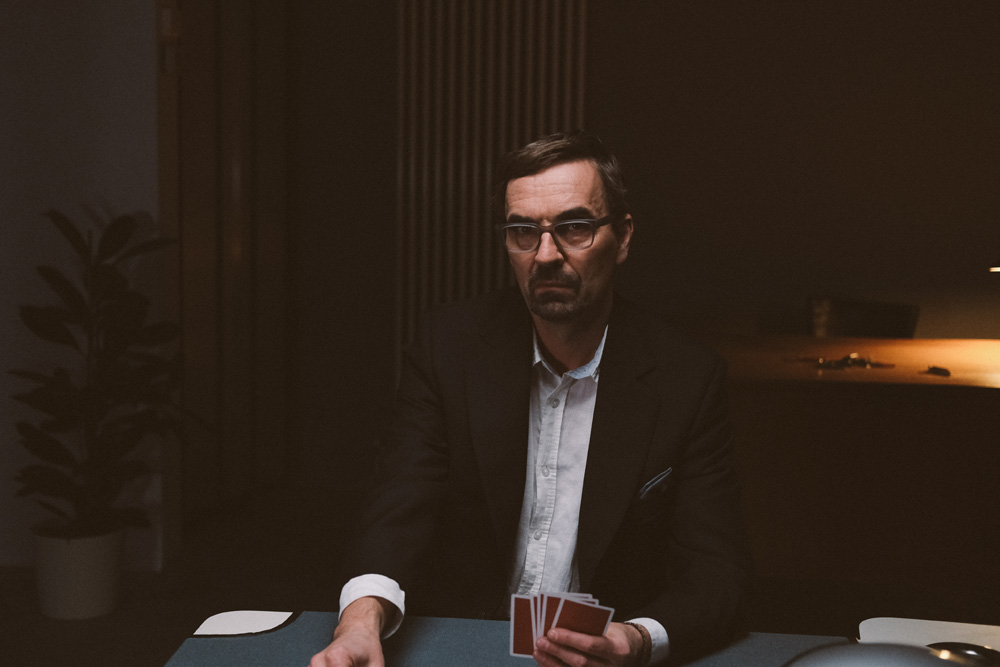 On the occasion of the release of the Grand Casino Hotel album, i asked Waldeck a few questions.
It's been two years since your fifth Atlantic Ballroom album. What has changed since that time?
"I head the idea for a "road movie album" for quite some time, but I never had enough tracks to fill a complete album. So I had to be patient. This year finally I came up with some new tracks in that style and suddenly it became clear to me that I could finally finish the album."
Musically, you still seem to be drawn to the road movie theme. What fascinates you about it?
"For me the genre of road movie is a metaphor for freedom. Freedom is a very endangered species nowadays with all the restrictions due to the pandemic situation, but also due to social media and algorithms that have an ever growing impact on our daily lives."
In conjunction with electronic music, your songs have a captivating sound and are stylistically difficult to classify, which is rare nowadays. Was it your intention to create your own style?
"Thanks you . I am flattered by this compliment of yours. Of course I have always tried to create my own sound, but I this is more the outcome of trying to meet my own musical standards and not so much a willful decision."
How did you choose the guests singing on the album? In addition to Patrizio Ferrara and Zeebee, with whom you have already collaborated, we can hear several new voices on the album.
"We also hear Joy Malcolm who has been working with me ever since my early days as producer and Carl Avory, both from the UK."
Your recordings get streamed a lot, but the publicity around it is not very big. Is it because you don't like to give interviews?
"I am happy that the streaming figures are okay. Of course "more is more" 😉 I actually quite enjoy giving interviews. It helps me to understand and reflect about my music in a way that is different from the point of view whilst in the process of producing the music."
Waldeck and Robert Gregor (photo: press Waldeck)